There are a lot of film genres, and amazingly one of them centers all around Christmas. It's pretty impressive that a holiday is big enough to be its own film genre.
The Christmas movie has been a staple of the film industry for as long as it's been around, and these movies are in a class all their own. Sometimes they don't resonate right away with audiences when they come out, only to become classics in their own right, like "A Christmas Story." It doesn't really matter what happens at the box office, though. It's how they resonate with audiences through the years.
Every December, new entries are added as studios pack theaters with Christmas-themed fare. Most are quickly forgotten, but some rise to become perennial favorites, watched over and over, and then passed down from generation to generation.
Below we rank the best 25 Christmas films ever, which is obviously not a factual statement and entirely up for debate. Chime in with your thoughts in the comments and tell us what movies you watch each year during the holidays and why we totally blew it by not including them or ranking them properly.
25. The Santa Clause (1994)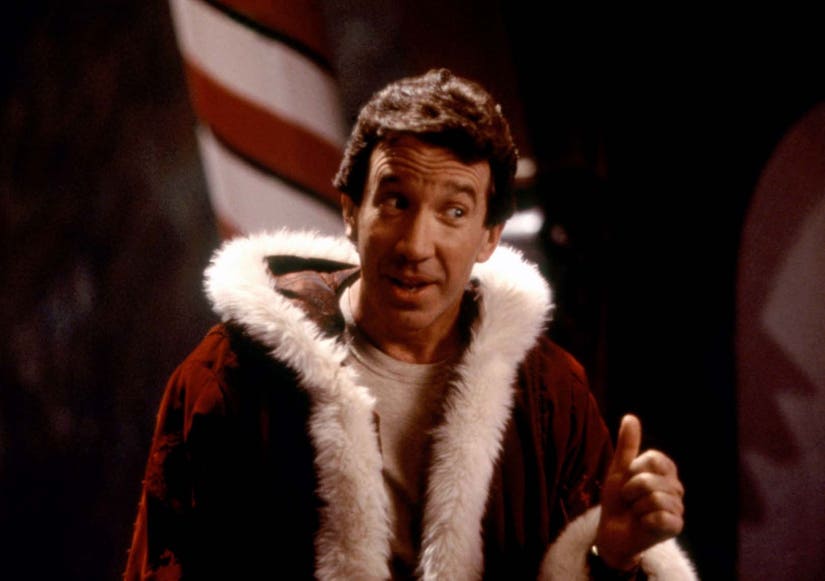 Walt Disney Pictures
Tim Allen acts pretty much the way he does in everything, but it works here as an ad exec who has to literally take over the position of Santa Claus after a mishap at his home. The fish-out-of-water mines laughs out of Allen's schtick as the every-guy who finds himself overwhelmed by his North Pole duties, unexpected weight gain and unruly white beard.
24. How the Grinch Stole Christmas (2000)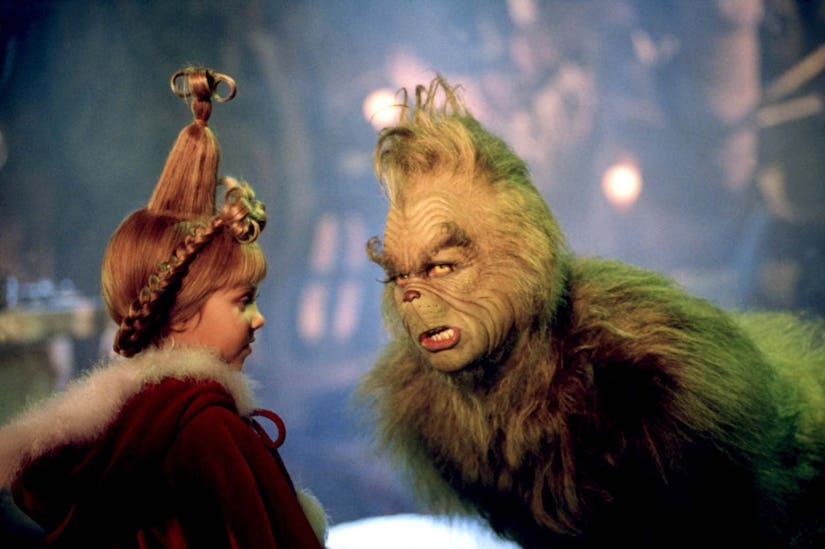 Universal Pictures
Fans weren't sure how to take Jim Carrey in this live-action remake of the Dr. Seuss classic, but hindsight has proven it to have its own unique charm that stays with audiences long after their first viewing. Carrey's take on the Grinch is full of delightful self-loathing and over-the-top cartoonishness that somehow manages to stay charming as he slowly learns to love.
23. Jingle All the Way (1996)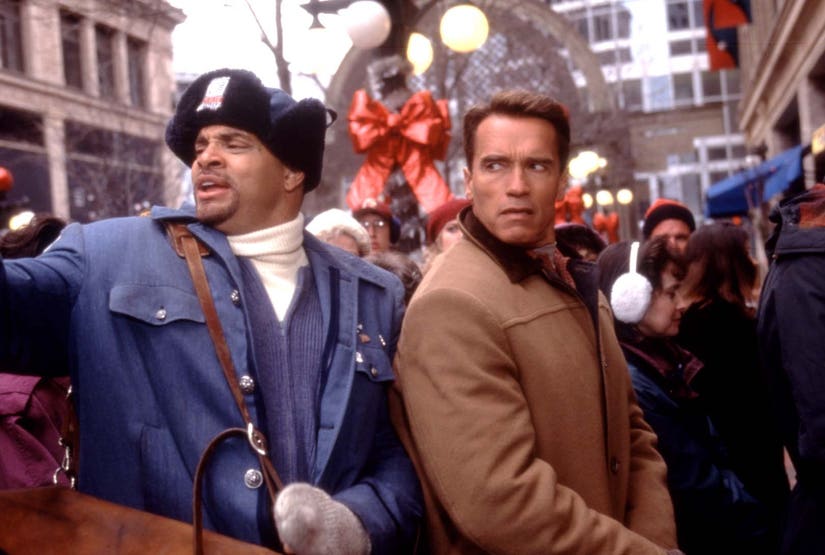 20th Century Fox
Derided by critics and largely rejected by fans upon its release, this film about Arnold Schwarzenegger and Sinbad fighting over the last action figure in the store for Christmas takes the holiday trope to laughable extremes. Two decades later, though, and it's somewhat tame compared to the insanity that can really erupt around the season's hottest toys.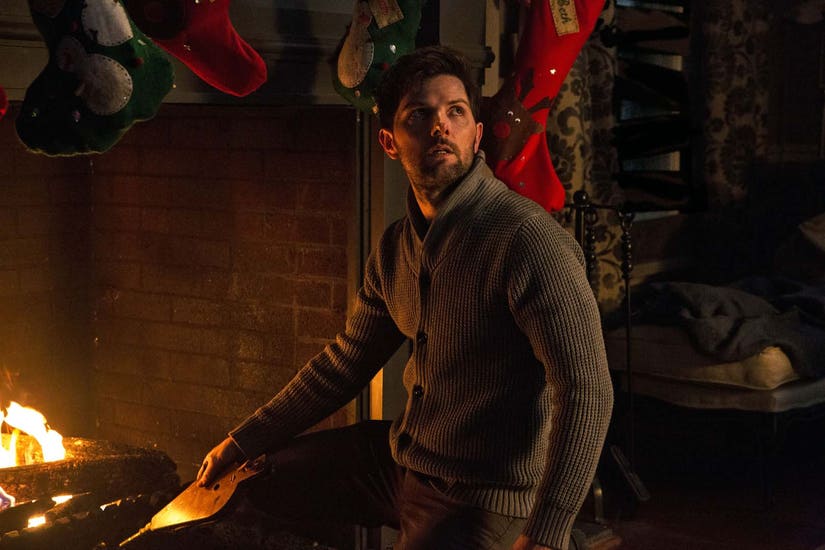 Universal Pictures
When only a bad horror movie will do, you can't do much better than this kitschy take on the Christmas baddie starring Adam Scott at his dryest. With plenty of Christmas-themed goring and mayhem, this cheesy horror film is twisted fun. All good Christmas movies pile on the cheese, this one just does so with an extra dash of screams.
21. Meet Me in St. Louis (1944)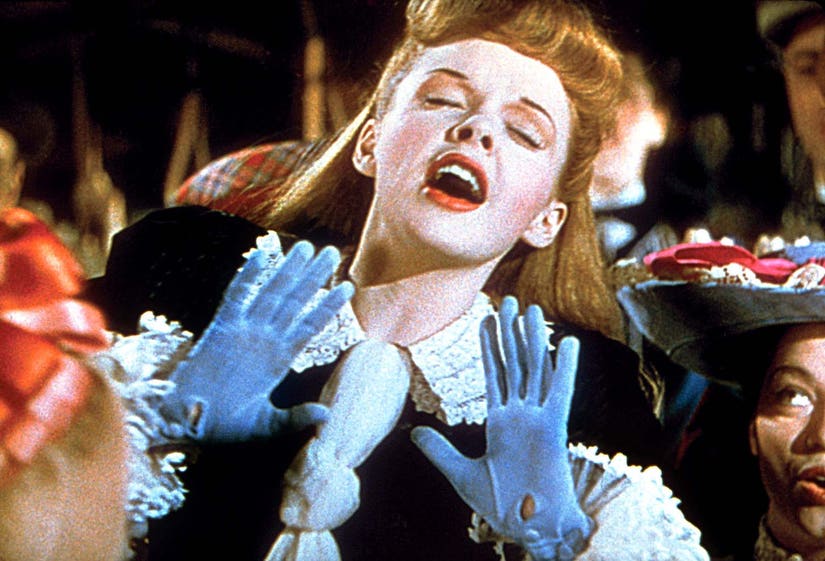 Metro-Goldwyn-Mayer
Other than debuting Judy Garland's "Have Yourself a Merry Little Christmas," this gem is a romanticized look at the turn of the century centered around the 1904 World's Fair. Everything is wistful and beautiful and there's a charm in the performances that feels as timeless as its visual splendor.
20. The Best Man Holiday (2013)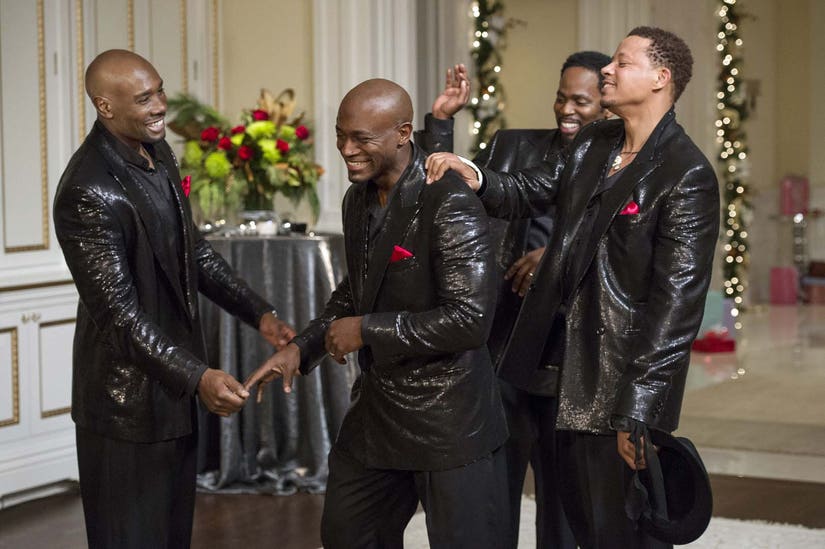 Universal Pictures
19. Black Christmas (1974)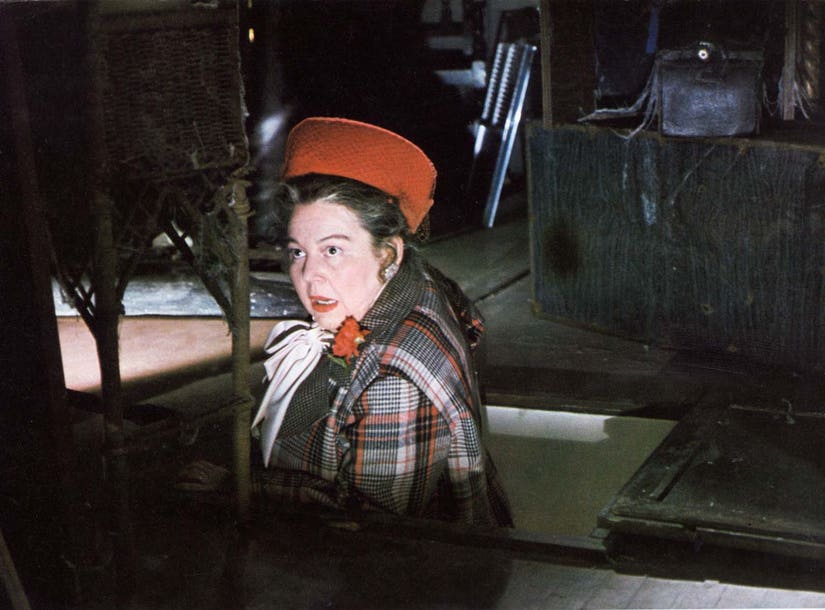 Warner Bros.
One of the first slasher films, this Canadian thriller has emerged as a holiday classic, establishing many of the tropes of the genre, without succumbing to the worst of them. Set in a sorority house, it's a simple tale of a bunch of college girls getting killed one by one during Christmas break, with the killer's identity and the final fate of the film's heroine remaining a mystery.
Warner Bros.
The original holiday classic was an odd mix of adorable and terrifying, leaving families confused in the mid-'80s, but it has become an enduring oddball horror-comedy. The horror goes dark, but never too graphic, while the film's charm and likable cast, including Zach Galligan, Phoebe Cates and Howie Mandel as the voice of Gizmo, can't help but win you over.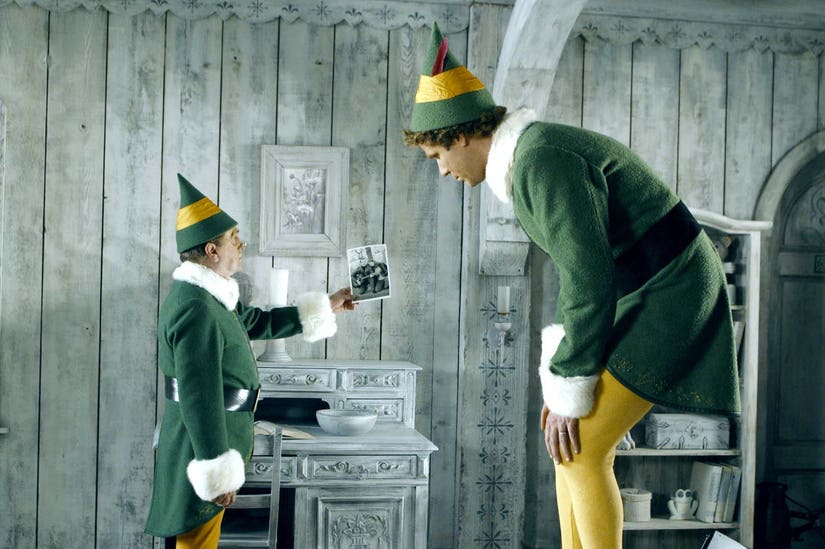 New Line Cinema
Will Ferrell reigns in some of his zanier tendencies as a human boy raised by the elves in the North Pole who takes on a mission to redeem the father he's never known from a fate worse than death -- being on the naughty list! The film's charm comes in Ferrell's wide-eyed innocence and optimism as he tries to adapt to life in the real world.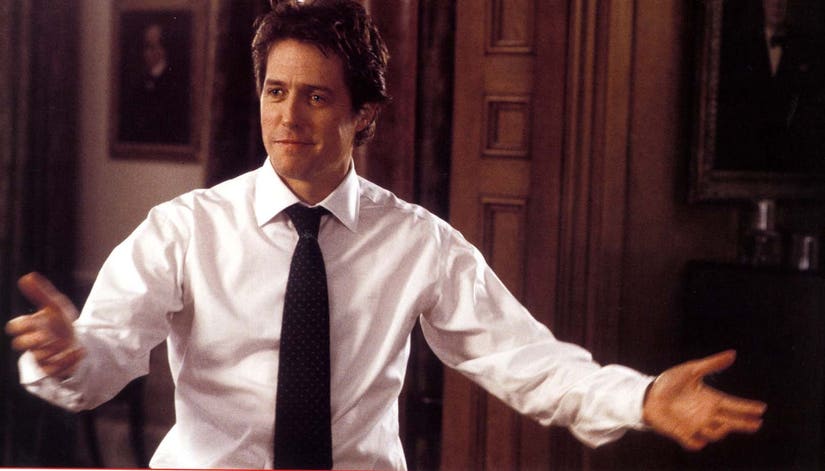 Universal Pictures
The quintessential rom-com of the 2000s, this film has taken on a life of its own since its premiere in the world of memes. The sprawling film follows ten different stories of love during the holidays, featuring a star-studded cast that would go on to become huge stars in the following years. It would lead to more packed-with-stars holiday features, but none could match the consistent quality of this modern classic.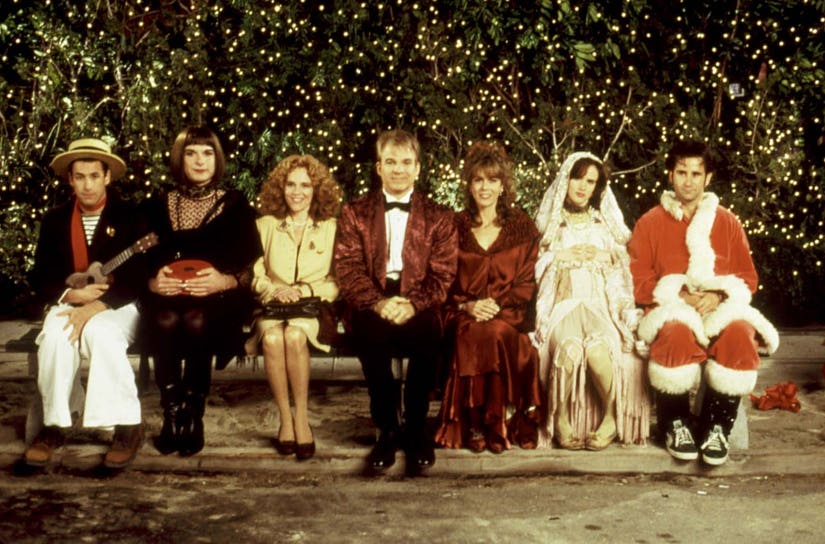 TriStar Pictures
Steve Martin turns in a madcap performance as the head of a suicide prevention hotline who's facing eviction for his organization. This leads to a series of ridiculous misadventures that culminates in the murder of his landlord and an attempted suicide that Martin gets to stop. Yes, it's completely bizarre and makes little sense in the way '90s slapstick comedies did, but it also had a dark subject matter that really turned off theatergoers when it first came out. Somehow, though, it has emerged as a bizarre modern-day alt-classic.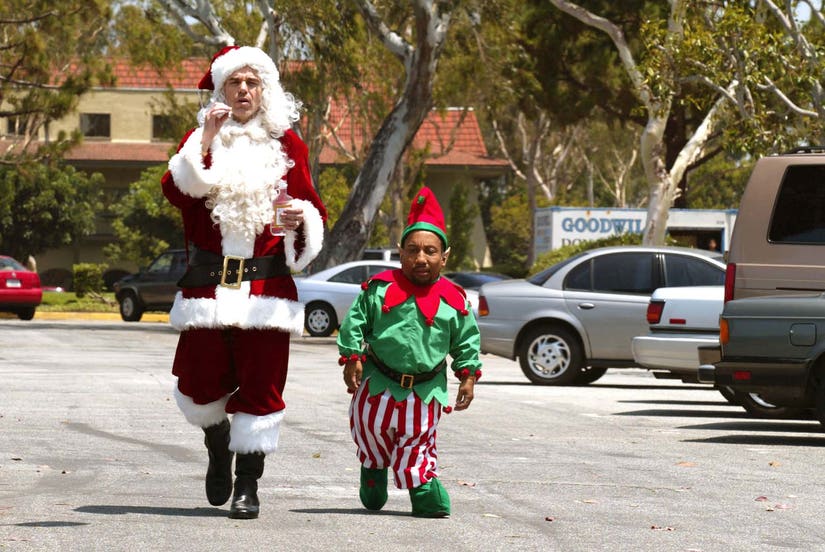 Dimension Films
This black comedy surprised moviegoers with just how brilliantly dark and funny it was. Billy Bob Thornton is fantastic as a thieving Santa Claus, cranky and miserable as he struggles with alcohol addiction that's affecting his safe-cracking skills. It's heart comes in the relationship he develops with an overweight kid picked on by bullies. Thornton is able to help encourage him to stand up for himself, and learns a little something about the Christmas spirit (it is a Christmas movie after all), while still maintaining his "awful" personality.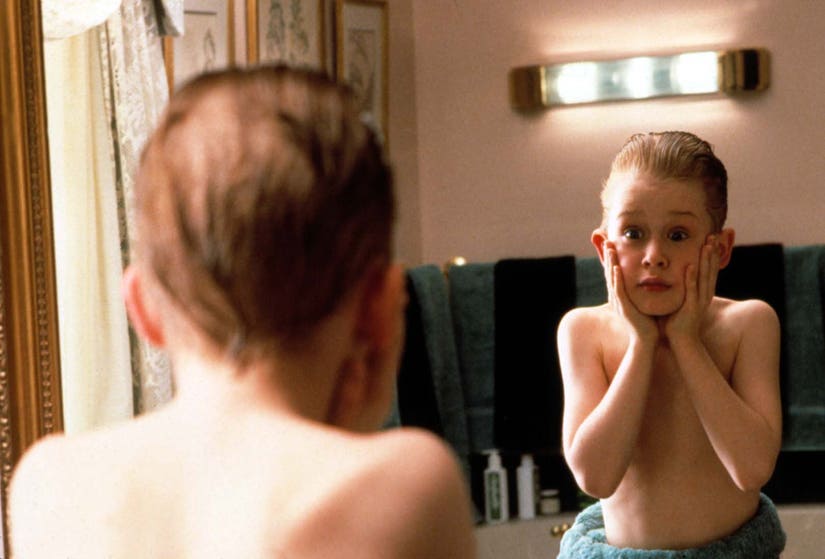 20th Century Fox
Macauley Culkin was one of those rare finds in child actors who was capable of standing at the center of a farcical comedy and turning in a performance for the ages. "Home Alone" is absolutely ridiculous, with Rube Goldberg contraptions to foil the burglary attempts of Joe Pesci and Daniel Stern, but it is must-see holiday fare. This movie held the record for highest-grossing live-action comedy for two decades, and there's a reason for that. It is timelessly delightful and has an innocence, despite it's twisted subject matter: kid left home alone most protect house from burglars.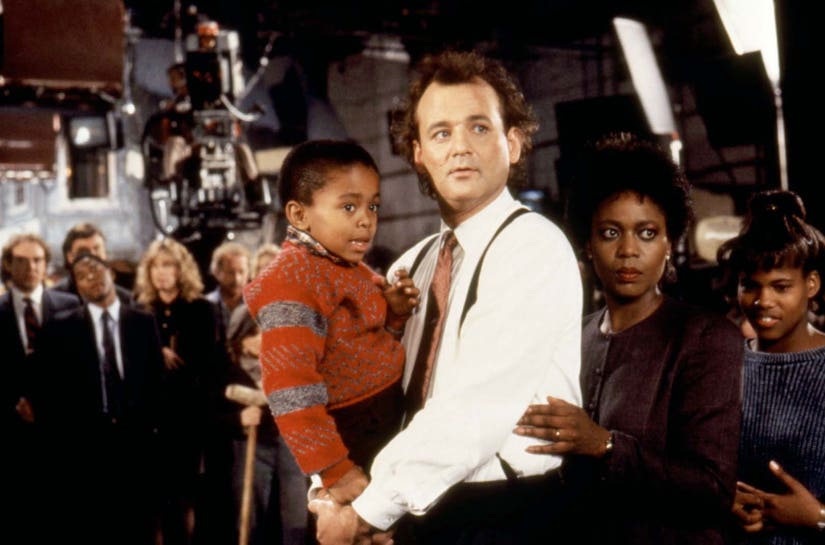 Paramount Pictures
Charles Dickens' "A Christmas Carol" has been told and retold so many times everyone knows the major beats. This take on it modernized it for an '80s audience, complete with the "Me First" mentality of that generation. Bill Murray is fantastically hilarious as a TV network president trying to put on an elaborate production of "Carol," and missing its point entirely by making the staff work overtime through the Christmas holiday to achieve it. Of course, it all winds up with holiday niceties in the end, but the joy is in the journey to get there, and the fun Murray has in playing smarmy awful.
11. A Christmas Story (1983)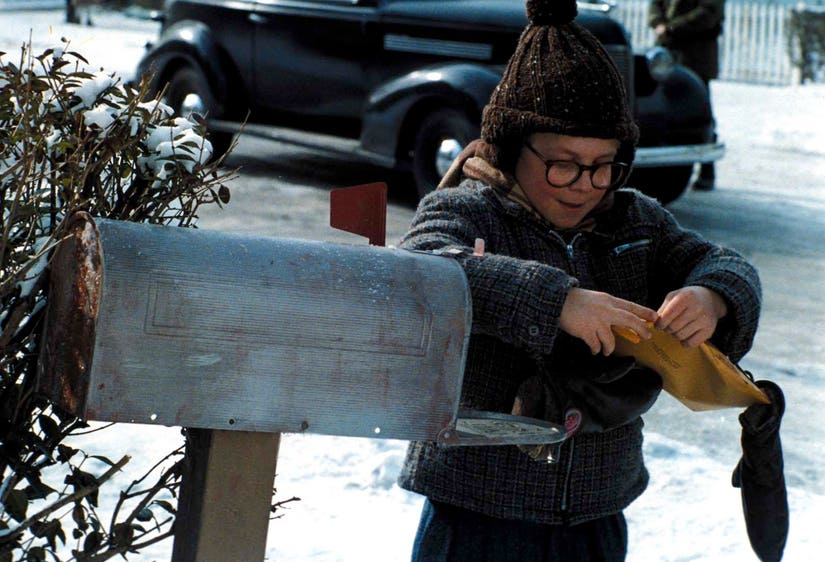 Metro-Goldwyn-Mayer
The quintessential holiday staple trades on nostalgia like no movie before it, and a lot like "The Wonder Years" after it. One boy's quest for a Red Ryder rifle (you know the rest) takes on new meaning as the family creeps ever closer to Christmas, with humorous vignettes sprinkled throughout that make it feel real, and make this feel like a family we know. Everything from The Old Man's obsession with turkey to the infamous leg lamp ring true, making this a rare gem among modern classics.
10. The Nightmare Before Christmas (1993)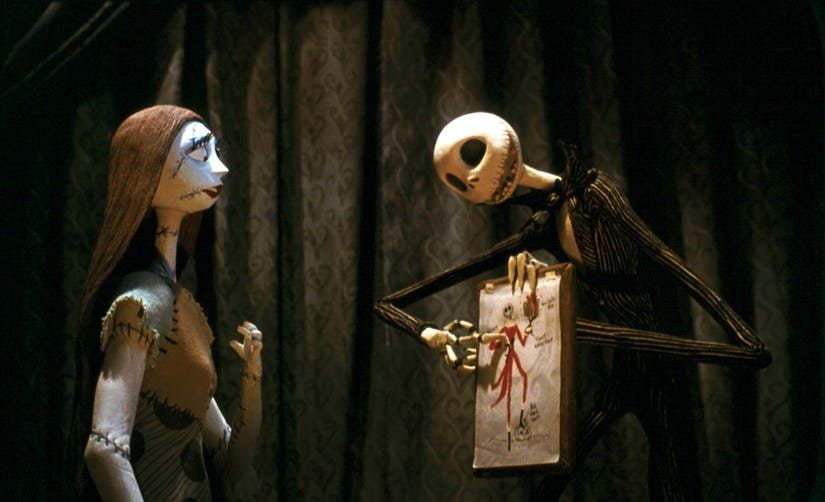 Buena Vista Pictures
Tim Burton's unique vision combines Halloween and Christmas in a wonderful stop-motion film experience that is truly one of a kind. Halloweentown denizen Jack Skellington decides to embrace the holiday spirit after falling through a portal into Christmastown, but the two holidays could not be more different, and so he finds it difficult to get his fellow HT residents to understand what is happening. It's his earnest efforts that delight and have stood the test of time.
9. Miracle on 34th Street (1947)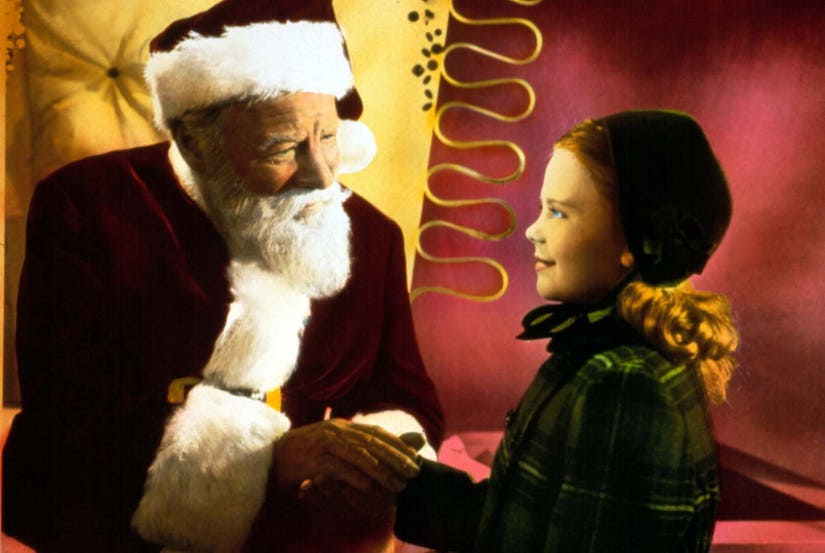 20th Century Fox
The original stands the test of time and remains the best iteration of its story. The classic tale of a Macy's Santa Claus who may actually be the real thing inspires people even as he's put on trial for his very sanity. The spirit of the season shines brightest, as the story proves that you can put Christmas on trial, but you can't destroy hope. Even better, the film leaves Kris' ultimate identity mysterious, just like the real Santa.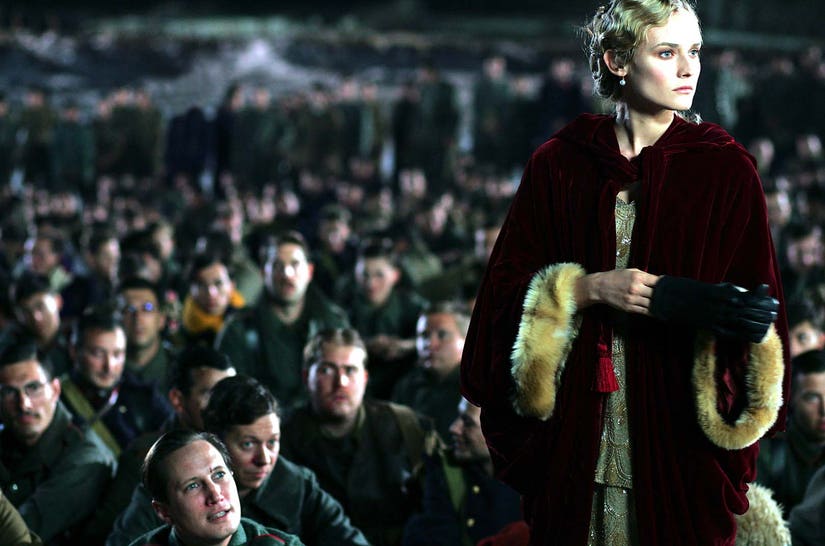 Sony Pictures Classics
Chances are most Americans have never heard of this film, which depicts the infamous World War I Christmas truce of 1949 which saw French, British and German soldiers set down their arms and come together in the spirit of the holiday ... in the middle of a war! It's an incredible true story brought to vivid life, complete with the complexities of what this move could have cost soldiers who defied orders to keep the fighting going. It's a little saccharine in its anti-war sentiments, but it is a Christmas movie!
7. The Muppet Christmas Carol (1992)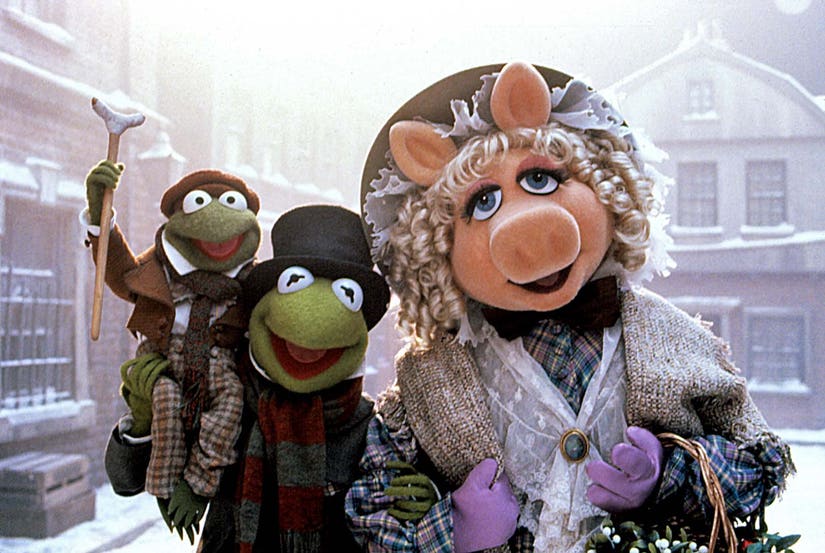 Walt Disney Pictures
During the '90s, the Muppets parodied classic stories, but none was tackled better than "A Christmas Carol," with Michael Caine on board as Ebenezer Scrooge. While maintaining the general wackiness of the Muppet players in general, the story still manages to present the heart and soul of Dickens' classic in a fresh and exciting way for viewers of all ages.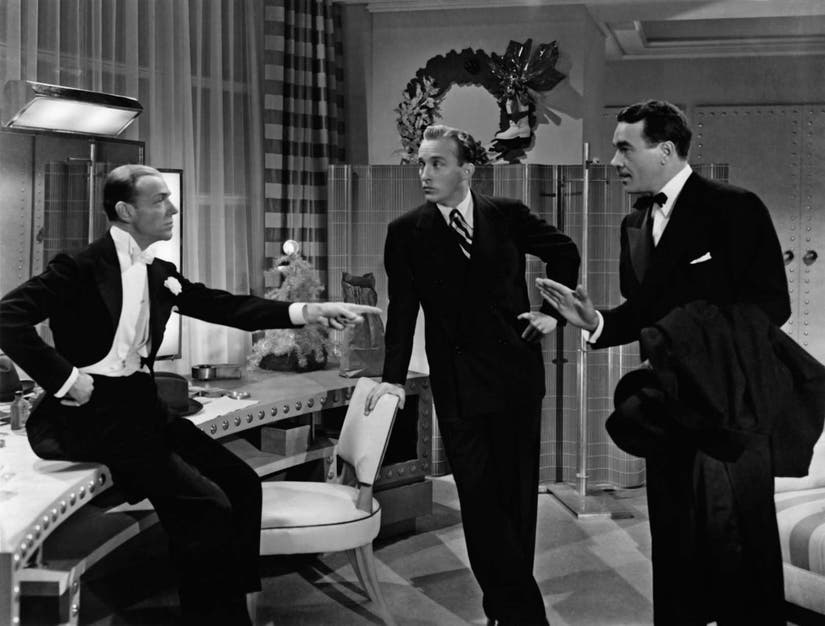 Universal Pictures
While there is a film called "White Christmas," the classic song actually premiered in this far-superior classic starring Bing Crosby and Fred Astaire. You don't get much better than this stellar duo when it comes to song-and-dance numbers, and their grace and charm carries a fairly standard romantic comedy plot. The charming story works its way through all the holidays, but has its biggest moments around Christmas, and brought us one of the season's most iconic songs.
5. Edward Scissorhands (1990)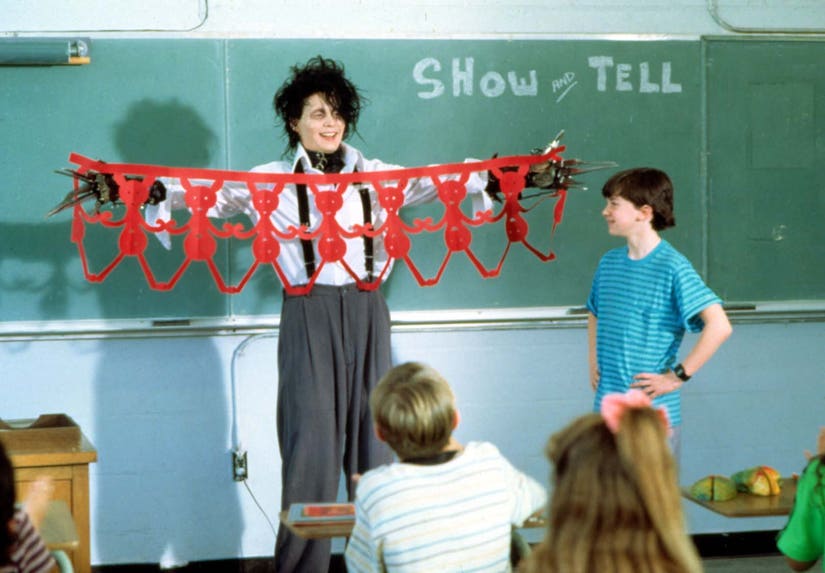 20th Century Fox
Johnny Depp and Winona Ryder were the sweetest and strangest couple in Tim Burton's surreal send-up of suburban life and the darkness that can lurk beneath it. While the story of a mechanical man who falls in love isn't centered around the holiday, the tragic Frankenstein-esque climax happens around the holiday, forever cementing a connection between the two. If you never thought you could cry as a monster is chased out of town, you've never seen this film.
4. National Lampoon's Christmas Vacation (1989)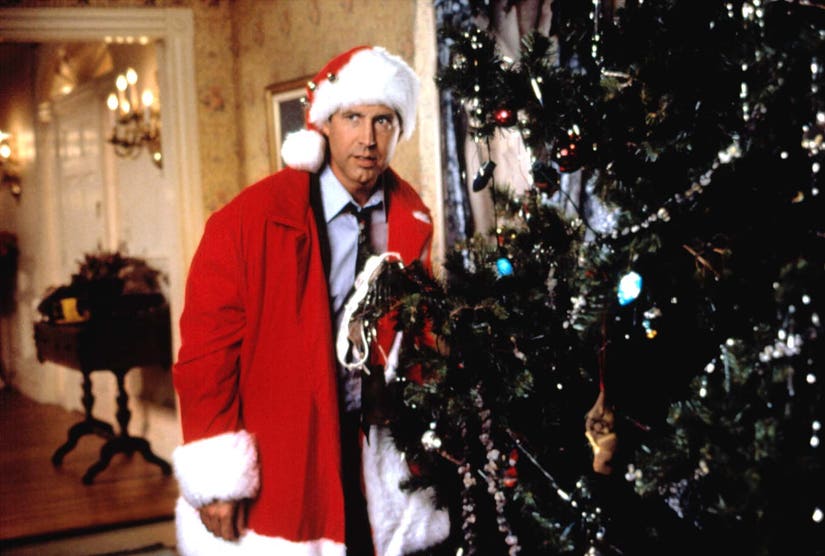 Warner Bros.
"Merry Christmas. Shitter's full!" The ultimate expression of the horrors of the holidays, complete with dashed expectations and nightmare relatives showing up uninvited, Chevy Chase and Beverly D'Angelo are at their strongest here in the third Griswold adventure. Their chemistry helps keep the insanity of the rest of the film grounded, and it manages to find heart in the midst of the chaos.
20th Century Fox
This is the best action Christmas movie ever made, with Bruce Willis giving a star-making performance as a frustrated police detective trapped in a building during a hostage situation. He crawls around the vents barefoot and shouts out catch-phrases for days. Charming and a huge smartass at the same time. Willis carries the rather generic plot on his back with pure charisma, and it worked so well they churned out four sequels -- and we wouldn't be surprised if Willis returns for one more.
2. A Christmas Carol (1951)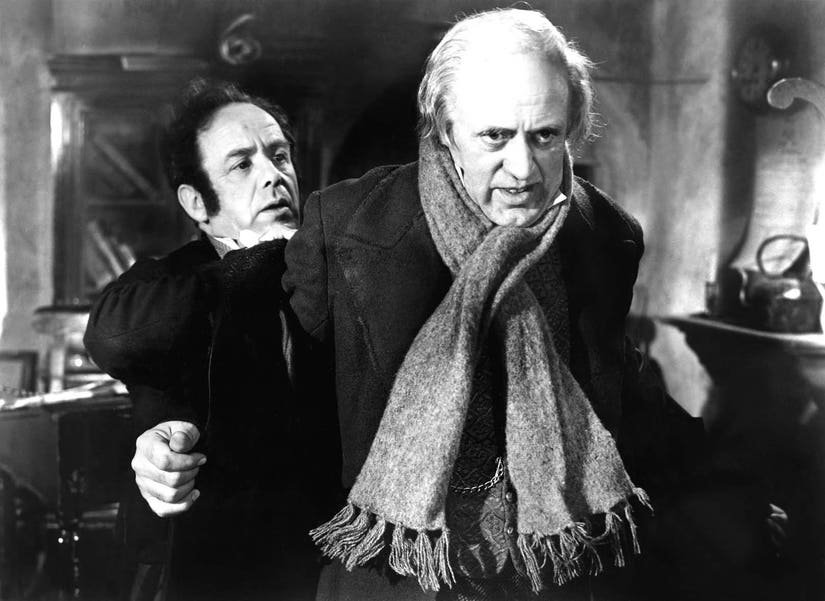 Renown Pictures
The British take on the British story classic is the definitive interpretation of Dicken's holiday masterpiece, with Alastair Sim flawlessly bringing to life the crotchety penny-pincher. With nary a deviation from the original tale, this film simply moves through the story without missing a beat, bringing plenty of spooks, chills, and ultimately heart as the three ghosts teach Scrooge the true meaning of Christmas. Sometimes simplest can be best.
1. It's a Wonderful Life (1946)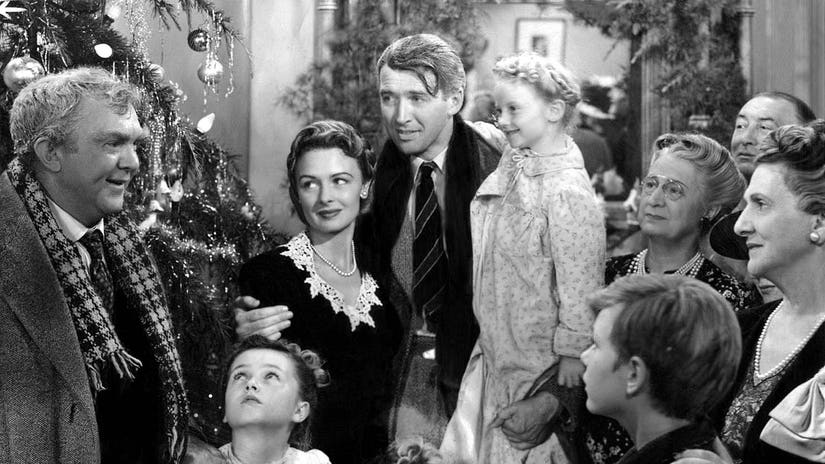 RKO Radio Pictures
Even after all these years, one can be hard-pressed to find a more quintessential holiday movie than "It's a Wonderful Life." James Stewart is stunning as a man who gets a glimpse of what his town might have been like had he never been born. It's a wonderful fantasy conceit, and shows the importance of every life and every positive deed. Like many classics on this list, the film was a box office disappointment on initial release, but has subsequently come to be called one of the greatest films of all time.