What if nothing bad happened in Derry and everyone was allowed to live happily ever after? "It" director Andy Muschietti decided to explore that very possibility in a deleted scene filmed for the blockbuster horror film, and made available on the Blu-ray release.
The scene is a joke alternate take on the infamous moment when little Georgie (Jackson Robert Scott) first meets Pennywise the Dancing Clown (Bill Skarsgard), who's lurking in the sewers. Georgie has just chased his paper boat down the street in the rain, only to lose it into the gaping maw of an overburdened sewer.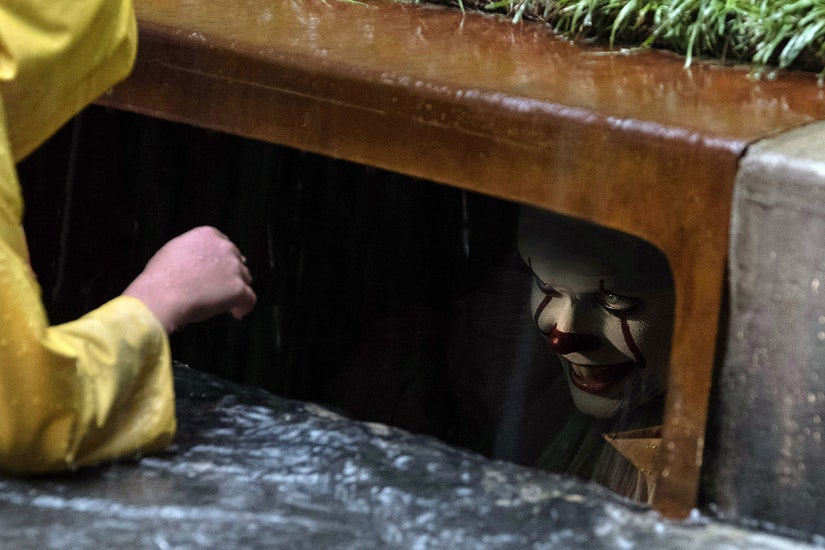 Warner Bros.
He peers down to see two eyes peering back at him. It's Pennywise, and he has Georgie's boat. It was here that the horror began in Stephen King's book, and the 2017 film based on it. But what if...?
Instead of luring Georgie to reach into the sewer so he could rip his arm off and reignite his reign of terror over the sleepy town of Derry, Maine, what if Pennywise just gave him the boat back.
We see Georgie reaching into the sewer while the music builds. Then, suddenly, he's skipping off into the rain and shouting "Thanks!" back to the helpful clown in the sewers.
Cut back to Pennywise, looking irritated at himself. "Ahh shit," he declares.