The Television Critics Association press tour is always packed with fresh details about new and returning series on network, cable and streaming television.
This year's winter TCAs kicked off Jan. 4 and runs through Jan. 17. TooFab will keep adding to this post as more updates roll in.
Here's what you've missed so far, starting with the most recent updates From Disney and ABC.
During the E! presentation, President of Lifestyle Networks at NBCUniversal Cable Entertainment Frances Berwick said "there is a lot of misinformation out there" in regards to a "massive" pay gap between Catt Sadler and Jason Kennedy at E!
"Catt Sadler and Jason Kennedy had different roles and therefore different salaries. Catt was focused on daytime. Jason Kennedy is on prime evening news, plus red carpet," Berwick told reporters. "Our employee's salaries are based on their roles and their expertise regardless of gender. We wish Catt well, but I hope that sets the record straight on that."
In the same panel, Rose McGowan also talked about her docuseries, "Citizen Rose." "This is not a show about women, this is a show about expanding consciousness," she explained, "and doing everything we can do to change minds. I want to be like Gertrude Stein and have a conversation with the world, and not just in my living room." She also said, "I have to sell my house right now to pay legal bills to fight the monster," likely in reference to Harvey Weinstein, whose name she wanted banned from the panel.
SyFY also released its new trailer for "Krypton," which follows Superman's grandfather in a prequel set long before his birth.
Elsewhere, the stars of "Good Girls" (Christina Hndricks, Retta and Mae Whitman) played up the "edgy and dark" angle of their show, about a group of moms who rob a local supermarket. Hendricks also said the title was "a big middle finger to the phrase."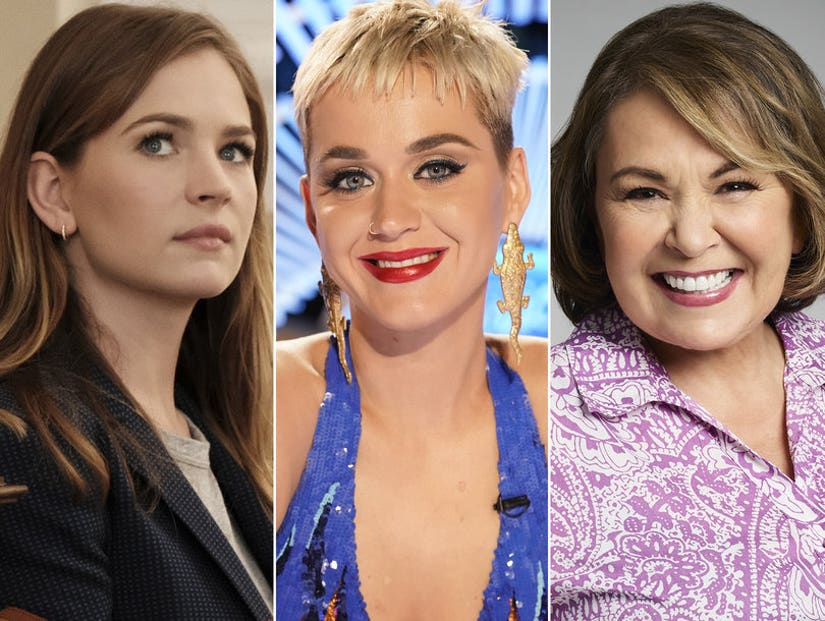 GETTY
Day five's big presentation for ABC was Jimmy Kimmel's plan for how he will handle this year's Oscars.
"I don't intend to use the Oscars as a platform for healthcare," he said the day after Seth Meyers took the Golden Globes by storm. "Not that I don't think it's something that's important, but ultimately you have to remember why you're there. It's not about you. You're there to entertain people who are there on the biggest night of their lives, and if it gets too heavy, then I think you're getting away from that."
The late-night host promised he would work on his monologue up until the minute he goes on stage since he wants the opening of the Academy Awards to be as relevant as possible. Kimmel added that he will address sexual harassment in his monologue, but he's still not sure how.
The network also announced that the "Grey's Anatomy" spinoff, which will be taking place in a Seattle firehouse, will join the TGIT line-up on March 22. Current TGIT favorite "Scandal" will start saying goodbye on March 29, when the first of the series' final four episodes will air.
ABC will be bringing "American Idol" back with host Ryan Seacrest and judges Katy Perry, Luke Bryan and Lionel Richie on Sundays and Mondays beginning March 11. "Rosanne," another reboot, will return to TV on March 27.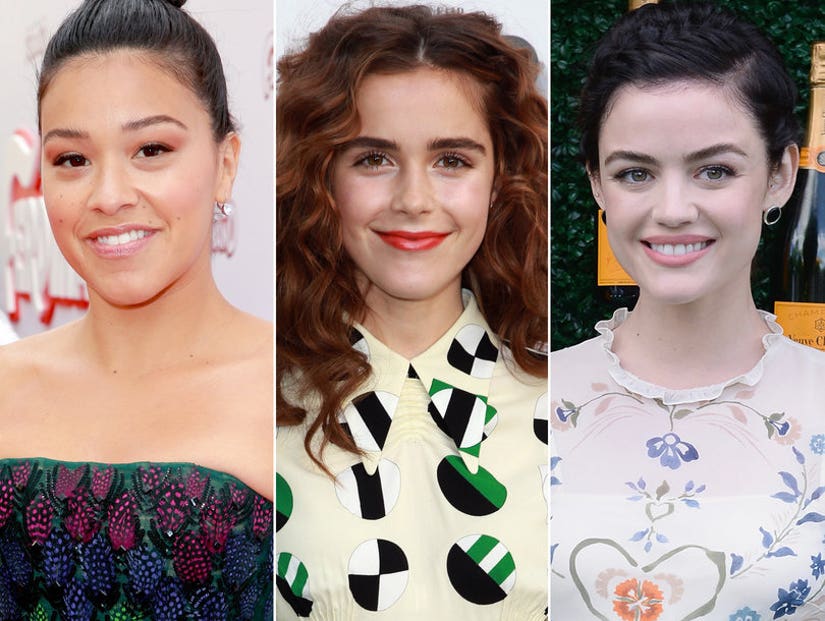 GETTY
Day four's big presentation featured CW President Mark Pedowitz putting a lot of eggs in Gina Rodriguez's basket.
Pedowitz said that she is not just the star of their teen drama "Jane the Virgin," but she is also developing many programs with the network including "Femme" and "Illegal."
The CW executive also said that he completely understood why Warner Bros. decided to take their "Sabrina the Teenage Wtich" series away from the network in order to give it to Netflix.
Finally, the CW announced that they decided to move Lucy Hale's "Life Sentence" to Wednesday after "Riverdale" because they really want to give the show a shot, especially with that demographic already loving the actress from her work in "Pretty Little Liars."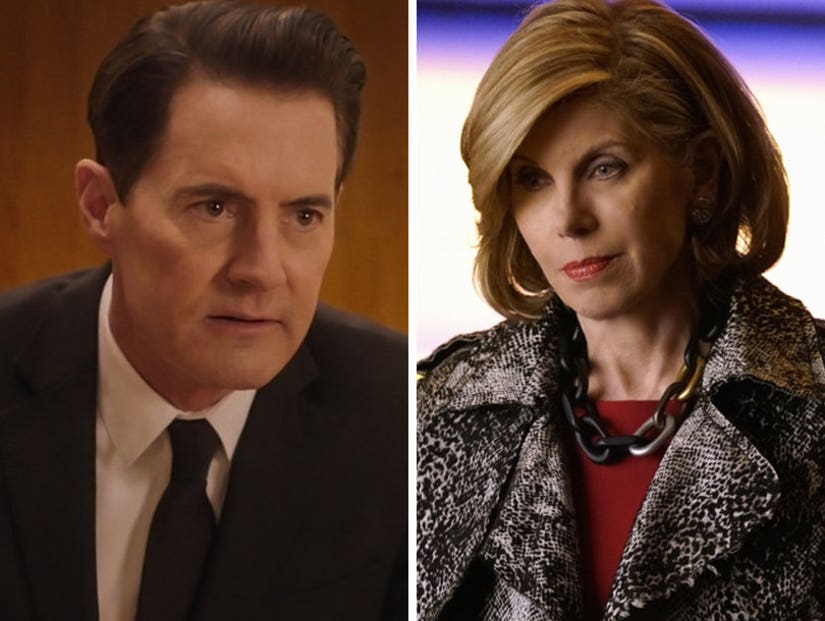 GETTY
Day three's big news was Showtime's head of programming praising "Twin Peak" creators David Lynch and Mark Frost.
"The door at Showtime is always open to Mark and David for more 'Twin Peaks' or anything else they want to talk about," Gary Levine said Saturday during his TCA panel.
"The work was extraordinary, the fan reaction was extraordinary, and it was incredibly good for our brand and our network," he continued. "But let's remember it took 25 years for Mark and David to go from 1.0 to 2.0. Add to that what David did in the last few years was nothing short of Herculean. To direct 18 consecutive hours of television belongs in the Guiness Book of World Records. And wrote, and starred, and edited, and composed. It's a Herculean task and he did it just so beautifully."
As for CBS, "The Good Fight" executive producer Robert King said he plans to take on the sexual assault allegations against the disgraced Harvey Weinstein and President Donald Trump's impeachment in the drama.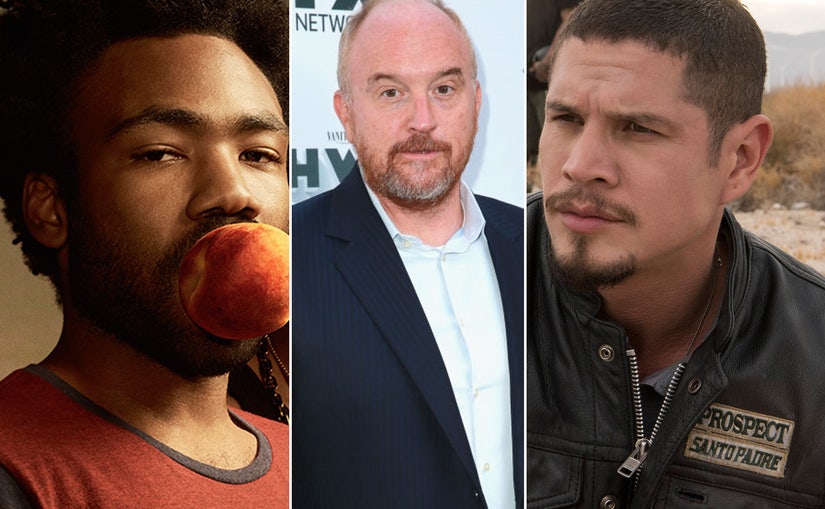 FX/Getty
Day two's big presentation was for FX, with CEO John Landgraf giving a fun fact about its network's research, which found there were a total of 487 scripted shows across all platforms last year.
He also quickly addressed Louis C.K.'s history of sexual misconduct, saying "we did not find any issues, complaints or incidents of misconduct of any kind in the eight years we worked together." C.K.'s overall deal with the network was cancelled in November 2017, after he admitted allegations made against him were true. "Better Things," which he co-created, will continue without him.
It was announced that "Atlanta" will return on March 1, "Trust" premieres March 25 and "The Americans" will start its final season on March 28. As for "American Horror Story," Landgraf said Ryan Murphy has "got something in his back pocket" in regards to its theme, "but he hasn't told me yet."
Kurt Sutter and Elgin James' "Sons of Anarchy" spin-off "Mayans MC" was also picked up to series, with the 10-episode first season debuting later this year. "Mayans MC is set in a post Jax Teller world, where EZ Reyes, fresh out of prison, is a prospect in the Mayan MC charter on the Cali/Mexi border," reads a press release for the show. "Now EZ must carve out his new outlaw identity in a town where he once was the golden boy who had the American Dream within his grasp." Edward James Olmos, JD Pardo, Sarah Bolger will star.
FX is also hopeful for a fourth season of "Fargo" in 2019 and revealed Navid Negahban ("Homeland") has taken over the role of the Shadow King on "Legion," following the departure of Said Taghmaoui.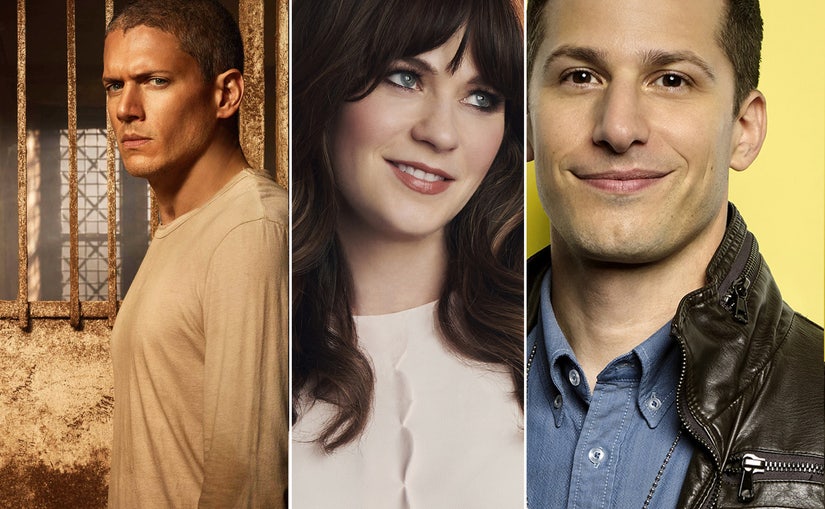 Fox
During the opening presentation, it was announced that Golden Globe nominee Sterling K. Brown will make a guest appearance on Fox's "Brooklyn Nine-Nine" as a murder suspect who is forced to go under an all-night interrogation.
The network also announced that they will be renewing "The Gifted" for a second season and confirmed that a "a new iteration" of "Prison Break" is in the "very early stages of development." According to EW, "it would not be an entirely new cast."
It was also revealed that "Family Guy" will air its first extended-length episode which will feature limited commercial interruptions. The episode, "Send in Stewie, Please," will air March 11.
In other scheduling news, the 8-episode final season of "New Girl" will premiere April 10 and wrap up on May 25. The new season will start with a three-year time jump.