Tyra Banks and the producers of "America's Next Top Model" have always pushed the envelope, offering platforms and career opportunities to women of any color, ethnicity, size -- and now -- even age. Cycle 24, which premieres Tuesday, is the first in "Top Model" history with no age limit.
The show's creative consultant, Drew Elliott, tells TooFab that "Top Model" is the perfect nexus of fashion and pop-culture, one which he believes will continue to impact both women in and out of the fashion industry.
"When you elevate certain social concepts to a pop-culture level then you can change the conversation, not only within an industry, but within the consumer," Elliott -- the creative director for Paper Magazine and mastermind behind the #BreakTheInternet series -- told TooFab. "'Top Model' has that power."
"The fashion industry much more than ever is mirroring what actual people look like," he continued. "It's looking at curved girls, it's looking at people of all ages, it's looking at beauty in a completely different way, and that's what Tyra has always stood for. 'Top Model' brings these conversations to pop-culture, and that's what enables things to change."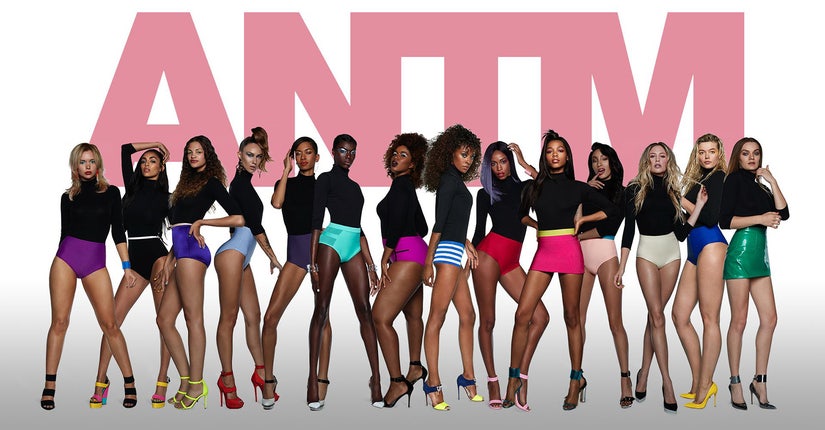 VH1
Another proponent of change is Elliott's fellow "ANTM" judge, Ashley Graham.
"Ashley Graham is a cornerstone of this show, and she's there every single week to tell these girls that you can defy what beauty means, even within an industry like this one," he said of the supermodel. "Look at the amazing success of Winnie Harlow, a model who has dark skin with vitiligo. It's like, never before would you think that that would be considered beautiful."
The modeling world is also becoming more and more synonymous with activism, which according to Elliott, is something Tyra "not only embraces, but also pushes."
"She pushed me creatively to make sure that we were bringing that to an audience in an entertaining, interesting way," he said. "Activism and having a voice inside of pop-culture that's meaningful is just as important as fashion or music. It's a vertical that is happening inside of the world. With Tyra's direction, we really bring that to life through creative that's appropriate to those conversations."
Elliott says Cycle 24 is the most diverse group in "Top Model" history, and teased that everyone from the cast to the crew is forced to "touch on some really important, topical things that are happening in the world."
"America's Next Top Model" Cycle 24 premieres Tuesday night on VH1.