During Monday's panel for the "Roseanne" revival at ABC's Television Critics Association presentation, the series star confirmed her character -- like herself -- voted for Trump.
"We always tried to have it be a true reflection of the society we live in," she said of the show. "Half the people voted for Trump and half didn't, so it's just realistic."
"It was working-class people who elected Trump, and that was very real and needed to be discussed," she continued, adding that she herself is "not a Trump apologist" and believes "there are a lot of things he has said and done that I don't agree with."
She went on to call Trump the "lesser of two evils" when it came to the candidates and said, "The large part of why I could not vote for Hillary Clinton was because of Haiti."
The show's executive producer Bruce Helford pointed out that Dan (John Goodman) "didn't necessarily" vote for 45 too, adding "I don't think he voted." He also noted Jackie (Laurie Metcalf) was pro-Hillary Clinton. Expect a family feud between Roseanne and Jackie in the first episode.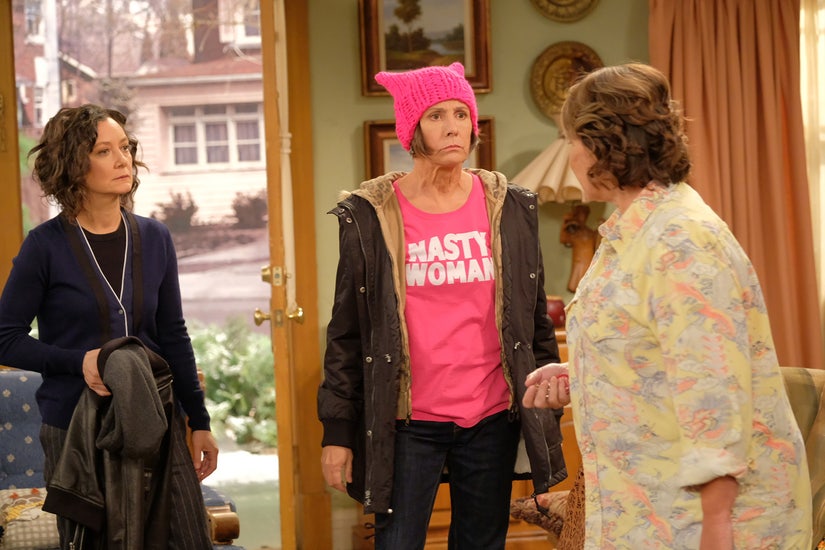 ABC
Sara Gilbert added that she saw the show as "a great opportunity to have a family divided in politics, but still full of love."
"I love Oprah, like everybody else," she said, adding, "I would be a better president than Oprah and Susan Sarandon, and possibly President Trump. And I did run in 2012."
"Roseanne" debuts March 27 on ABC.