While most people know the Versace brand and about Gianni's horrific end, the details about his murderer's life are certainly less widely-known. The series is largely adapted from reporter Maureen Orth's book, "Vulgar Favors: Andrew Cunanan, Gianni Versace, and the Largest Failed Manhunt in U.S. History," with screenwriter Tom Rob Smith filling in the blanks when it comes to the conversations between all the key players. Working backwards, each new episode takes place before the one before it.
Each week, TooFab plans to break down the biggest moments, drawing comparisons to Orth's book, interviews with the real people involved and news reports from the time to try understand what actually happened.
Here's everything you need to know about "Manhunt."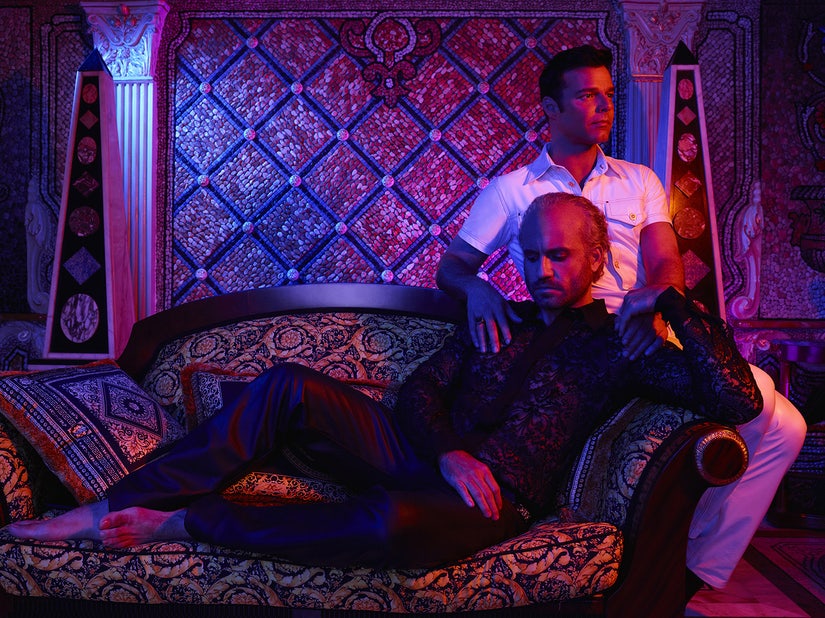 FX
Tuesday's episode opened with an ailing Versace (Edgar Ramirez) with partner Antonio D'Amico (Ricky Martin) getting the results of a blood test. He looked sickly and everyone seemed worried about his future. Though HIV was never mentioned explicitly, it's certainly the implication. Donatella (Penelope Cruz) even blamed Antonio's insatiable sexual appetite for her brother's illness.
While the show skates around the diagnosis, Miami Beach detective Paul Scrimshaw told Orth he was "able to find out from autopsy results that he had tested positive for HIV." Scrimshaw was also convinced Cunanan may have targeted Versace because the designer passed the virus to him, though it was later revealed the killer was negative.
"I was told on the record by the lead detective on Miami Beach that he had heard from the medical examiner who did the blood work that he was [HIV-positive]," Orth said in a recent interview. "And it also goes along with other people who told me that he was very weak at one time and he needed [partner] Antonio to help him walk, and they came over to his house when he was having breakfast and he had 27 bottles of pills in front of him. Now, does that mean they're for HIV? But the blood thing from on record from the Miami Beach, that's pretty [solid]."
But Versace's family isn't having it.
"In her effort to create a sensational story, she presents second-hand hearsay that is full of contradictions," the family said in their own statement. "Orth makes assertions about Gianni Versace's medical condition based on a person who claims he reviewed a postmortem test result, but she admits it would have been illegal for the person to have reviewed the report in the first place. It is sad and reprehensible that the producers have chosen to present the distorted and bogus version created by Maureen Orth."
D'Amico also spoke out against Orth and the HIV claim made in her book in the August 1999 issue of Out magazine. "He never said anything to me, and I should know," he said at the time. "I think it's just ridiculous. This lady makes a lot of money on Gianni's death, good for her. She's a shit."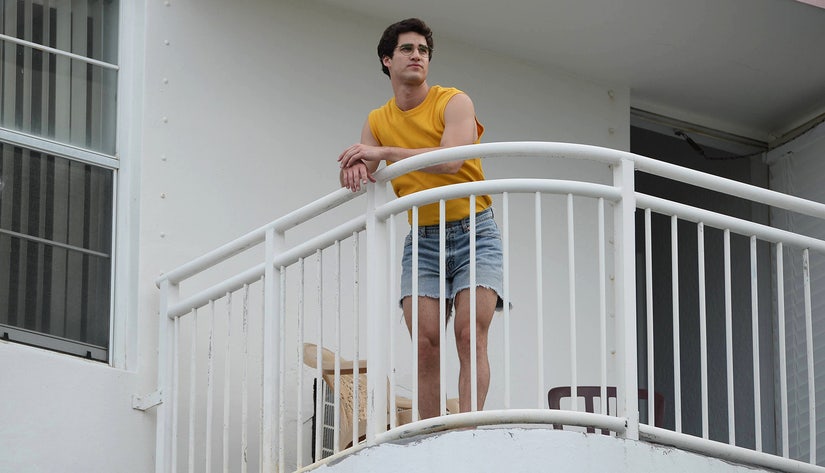 FX
In the most disturbing moment of the episode, gigolo Cunanan wrapped his johns' head in duct tape, leaving him without any way to breathe while saying, "You're helpless, accept it." After cutting an air hole at the last second, the man is seen calling the police, but doesn't say anything out of fear of being outed himself.
After checking into Miami's Normandy Plaza in May 1997, Cunanan did actually befriend Ronnie Mascarena (played Max Greenfield) and started turning tricks to make money. "I set him up with a few old men, old rich guys around here. They would use my room. I got money that way," Mascarena told Orth for her book.
While there are no mentions of him engaging in bondage with some of his clients, Orth did speak to a "dungeon master" who Andrew allegedly confided in about S&M. "The type of sex he had, the S&M-type sex, not everybody is into," the man told her. "He didn't want others to know about it. He would ask me about bondage and flogging: Where do you go? What do you do? Where do you buy things?"
Another friend, Steven Gomer, told her Cunanan once said he was into latex masks, cages and harnesses.
It's worth noting that one of Cunanan's victims, Lee Miglin, was found with his body wrapped in tape. The show will delve into that murder next week.
Inside the FBI's Botched Investigation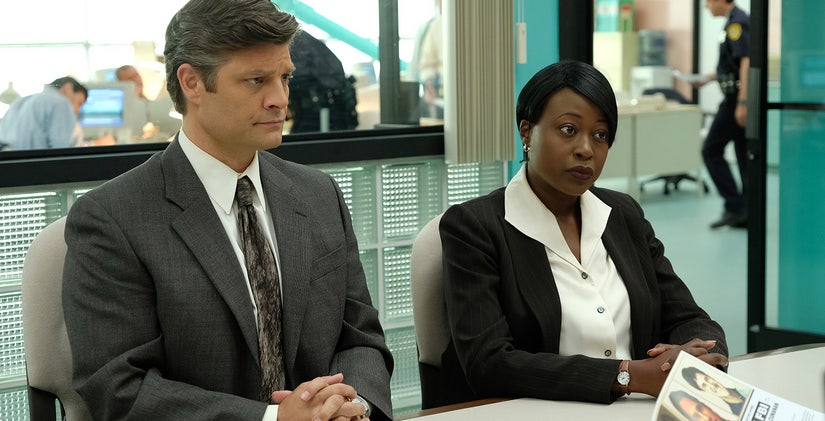 FX
As presented on Wednesday night, Special Agent Keith Evans of the FBI (Jay Ferguson) and his partner filled in local police on Cunanan's murders in Minneapolis, Chicago and New Jersey in May of 1997. Sergeant Lori Wieder (Dascha Polanco) wanted to get flyers out there and warn bar owners and community leaders, while the feds didn't think that was a priority. To them, bars catering to closeted, older men in Ft. Lauderdale seemed like a better fit for Cunanan's MO.
In reality, the killer would live in Miami undetected for two months before shooting Versace.
In Orth's book, an FBI spokesperson insisted that 3,000 flyers were delivered to Miami around the first of July and were distributed throughout the community, with a focus on "the gay establishment." When she pushed back, saying nothing was sent out until after Versace's murder on July 15, he got agitated, saying "It wasn't dismissed by us that Cunanan was probably in the area. And the distribution of the fliers in this area -— it was done. I'm telling you categorically and positively there was no indication of suspicion Cunanan was heading to South Florida."
While the flyer deets are up for debate, the FBI did come through on getting some publicity for the case in another way: "America's Most Wanted."
According to the FBI's website, Andrew Cunanan became "the 449th addition to its Ten Most Wanted Fugitives list on June 12, 1997" and they worked with the show to get his murder spree featured in hopes of finding him.
The Miami PD did respond to a call from Miami Subs, after clerk Kenny Benjamin thought he recognized the killer from "AMW." "I looked up and I saw his face and automatically recognized him from 'America's Most Wanted,'" the man said in a news report from the time.
Though police told him to try and stall Cunanan and got there just moments later, the customer had already taken his tuna sub to go. It's unclear whether the man truly was the killer, as Benjamin was standing in front of the security camera when he called 9-1-1.
The sighting was four days before the murder.
"Serial Killer" Confession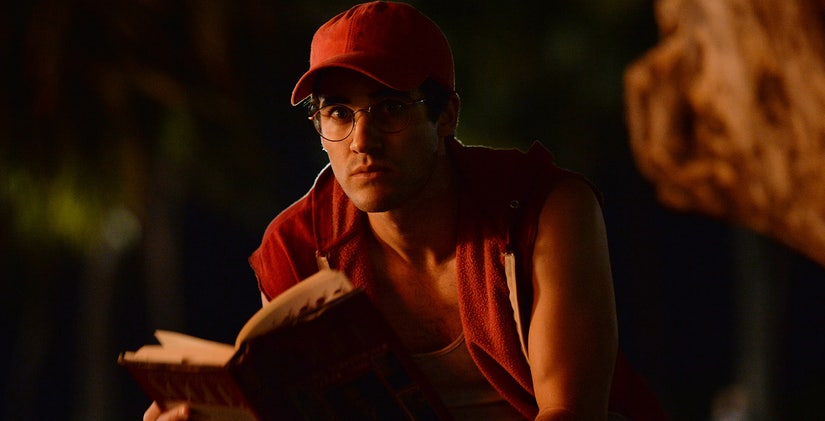 FX
Wednesday's episode ended with Cunanan telling another club goer, "I'm a serial killer," in a moment that seems totally insane but was pulled right out of Orth's book.
In a passage referencing the Friday night after the sub shop incident, she writes:
Andrew danced one dance with a hairdresser named Brad from West Palm Beach, identifying himself as Andy from California. On the dance floor, Brad said, Andrew had his hands all over him, grabbing and rubbing him. When Brad asked what he did for a living, Andrew blithely said, "I'm a serial killer." He laughed and said to Brad that he was really in investment banking. Then he disappeared into the crowd.
Just a week before he was murdered in South Beach, Versace presented his final haute couture collection in Paris on July 6.
The FX series recreated many of the looks from the runway with varying degrees of success, including the final wedding dress mini from the the sequin and cross-studded show.
Campbell was also one of the supermodels who appeared alongside Donatella at the brand's Spring/Summer 2018 show in Milan in September, which was a tribute to the late, great Gianni. Carla Bruni, Claudia Schiffer, Cindy Crawford and Helena Christensen all joined her on the catwalk.