Vanity Fair assembled an incredible roster of talent for its annual Hollywood issue, but that's not what the internet was talking about Thursday morning.
After the publication's triptych -- featuring Oprah Winfrey, Reese Witherspoon, Nicole Kidman, Tom Hanks, Michael B. Jordan, Zendaya, Jessica Chastain, Claire Foy, Michael Shannon, Harrison Ford, Gal Gadot, Robert De Niro and the magazine's editor, Graydon Carter -- was released this morning, Twitter honed in on one puzzling portion: Reese's legs. All three of them.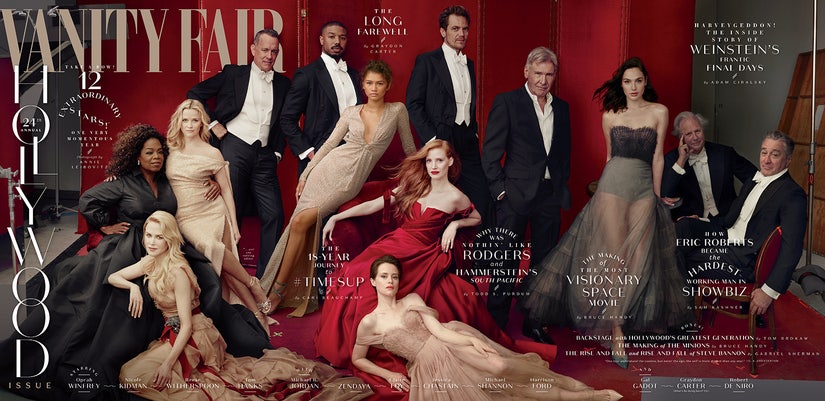 Annie Leibovitz exclusively for Vanity Fair
While not as noticeable in the group shot, a closer look at her panel shows a confusing assortment of skin that seems to suggest she has an extra appendage. The online talk quickly made her additional stem a Twitter Moment:
Even Reese herself chimed in on the chatter once she got wind of it, writing, "Well...I guess everybody knows now...I have 3 legs. I hope you can still accept me for who I am."
But Witherspoon wasn't the only one causing concern on social media, as another user pointed out that Oprah also appeared to have a third hand in one of the behind the scenes photos featured inside the full portfolio.
Replying to Reese's tweet, Oprah added, "I accept your 3d leg. As I know you accept my 3d hand."
Vanity Fair also tweeted about the confusing photoshoot, writing: