"Riverdale" was packed with twists, turns and WTF moments on Wednesday night's brand new episode.
TooFab caught up with "Riverdale" creator Roberto Aguirre-Sacasa at a press screening of the episode on Tuesday to learn the story behind each explosive moment, including the big reveal that FBI agent Arthur Adams isn't actually an FBI agent.
That's right, there's no big federal investigation into Hiram's (Mark Consuelos) shady dealings using Archie (KJ Apa) as a mole just yet. Instead, the whole scenario was exposed as a test to see just how loyal the red-headed high schooler was to the Lodges.
Here's what we learned from the showrunner: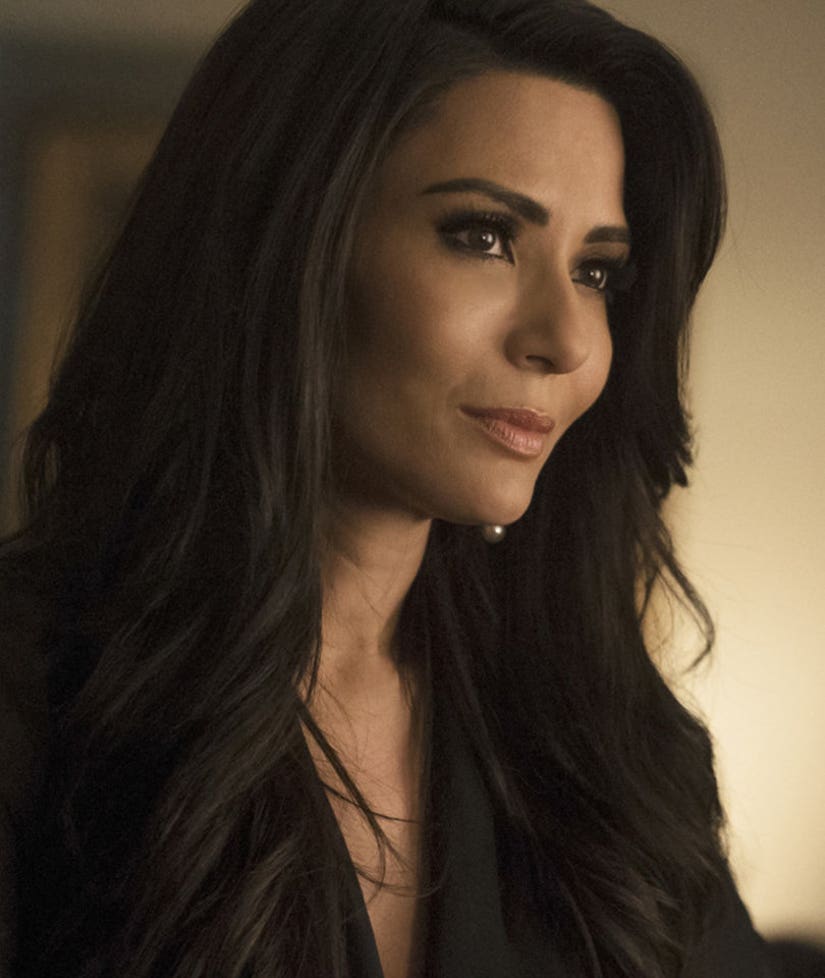 The CW
Turns out Hiram isn't the only mob boss in the family. The episode ended with a big twist: Hermione Lodge (Marisol Nichols) was pulling the strings on Archie's lotalty test.
According to Aguirre-Sacasa, he wanted to give Hermione more power, so her role wasn't reduced to playing "the gangster's moll."
"When we first introduced Hiram there was conflict between Hermione and Hiram and Hiram sort of put Hermione in her place and as the show has been developing, we've kind of wanted to make sure that Marisol the actor had great stuff to play and we wanted to make sure that Hiram and Hermione were more equals and she wasn't just the gangster's moll," he said. "So we've been trying to build her up as well to be more of a formidable player in this."
"They're like a scheming couple and it's been fun to see them play, but it was fun when there was a little bit of friction between them at the very top of the episode and again we've been playing them in kind of a lockstep, so we might get back to them disagreeing about certain things. I think that's fun too," Aguirre-Sacasa added.
Agent Arthur Originally Was Just That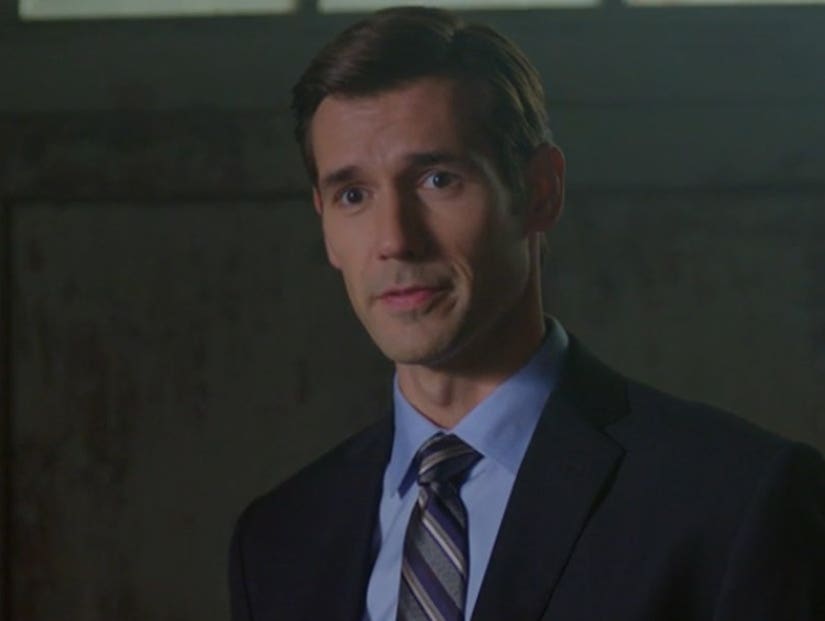 The CW
While Agent Arthur Adams was revealed as Hermione's right-hand man and spy on Archie, Aguirre-Sacasa said he originally wanted the character to bust Hiram for his various crimes. The show changed directions once he was reminded of a similar storyline from another teen soap.
"Originally, he was going to be an FBI Agent," Aguirre-Sacasa said. "[But] Greg Berlanti said to be careful with the FBI agent stuff, Archie going under cover for the FBI and wearing a wire. He's like, 'Archie shouldn't wear a wire. We did it on Dawson's [Creek] and people didn't like it.'"
According to the EP, the writers transformed the "agent" into Hiram's informant, but made one final twist to have him work for Hermione instead.
Why Archie Went to the Dark Side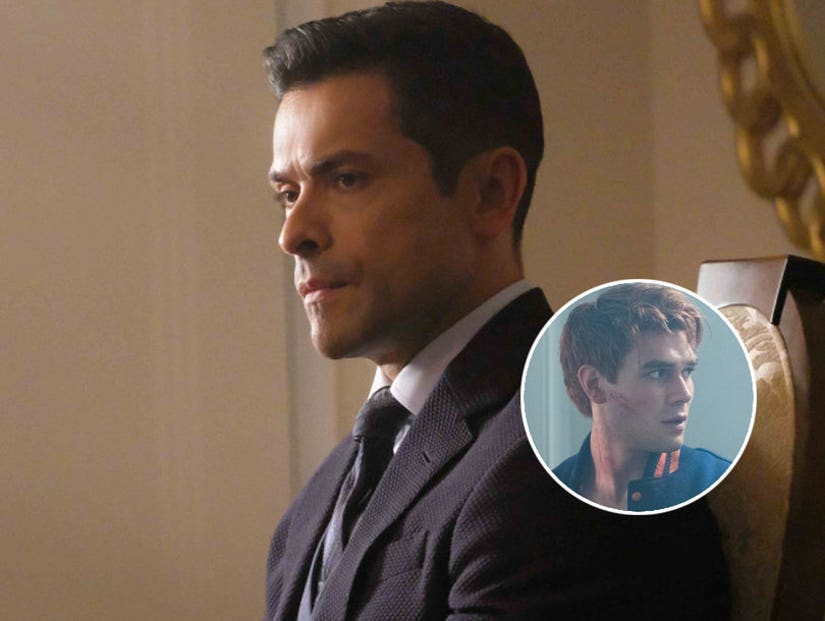 The CW
At this point, Archie knows the type of people he's working for, but the big question for fans is why he's turned to the dark side. According to Aguirre-Sacasa, the character's new direction stems from feeling helpless about the Black Hood's attack on his father.
"I think Archie started on a darker path in the first half of the season. I think when Fred was shot and the Black Hood had his gun on Archie, I think Archie felt powerless and paralyzed and I think part of his journey this season is he never wants to feel that way again and he never wants to be in a position of weakness again," he said. "And there's something attractive in the way the Lodges do business and there's something attractive in the way Hiram wields power that Archie is drawn to. I think that's kind of what we're exploring in the second half of the season as Archie gets deeper and deeper into the Lodge family's businesses."
"Of course it will put him at odds with his dad who is such a great, honorable guy, but I think that's what Archie's journey is on right now," he added.
The Cooper Murder Saga Will Continue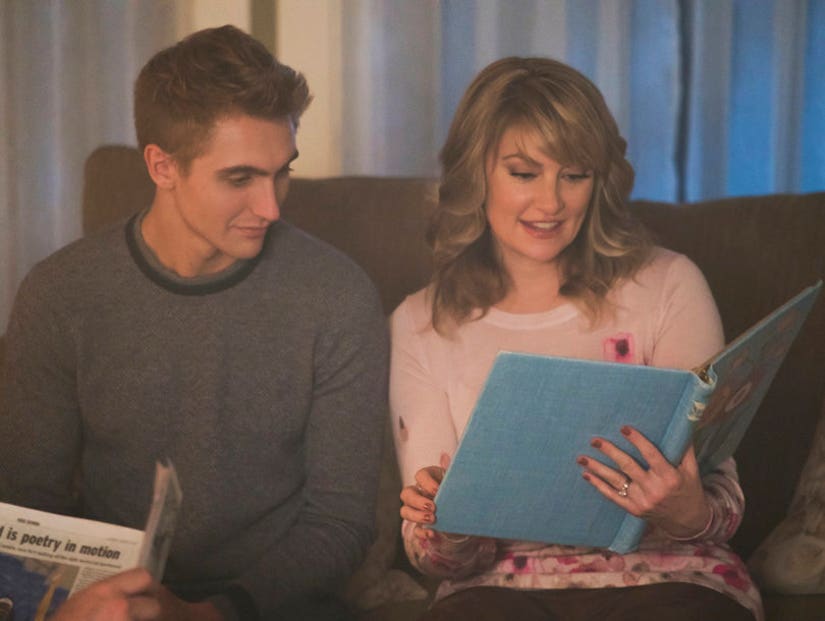 The CW
Wednesday's episode picked up right where last week's left off, with Betty (Lili Reinhart) arriving home to find her mother trying to clean a murder after a mystery man showed up at their house looking for Chic (Hart Denton). Fans didn't learn much about what happened tonight, but Alice (Madchen Amick) and Betty did team up to try and cover their tracks.
And, according to the EP, this storyline still has miles to go.
"I think we will be feeling the repercussions of that murder probably for most of the rest of the season," Aguirre-Sacasa said. "I think we will find out what exactly had happened in the kitchen, but it's more like the chain reaction that that murder and cover up sets up going forward as well."
Betty Cooper's Mental State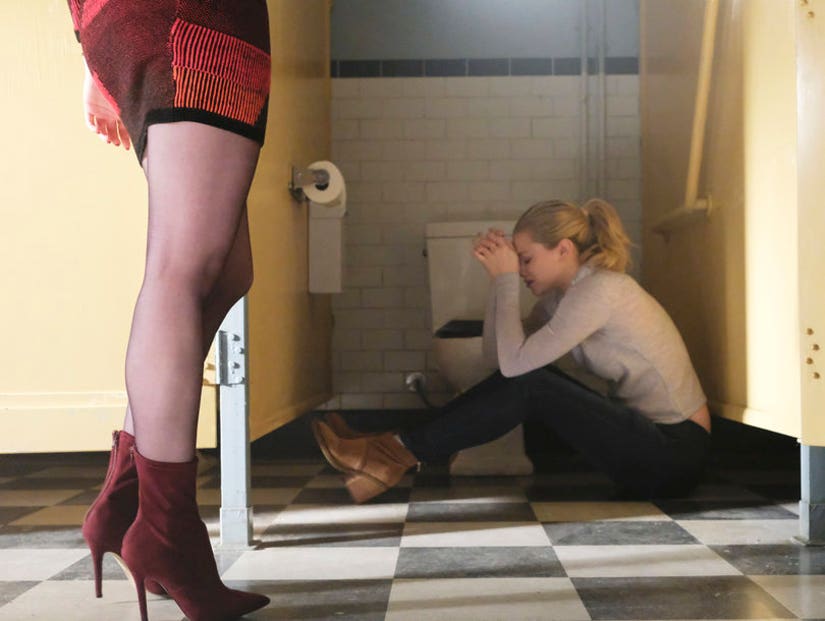 The CW
Aguirre-Sacasa said it's perfectly within reason to be worried for Betty Cooper right now because even Reinhart is wondering if there is a light at the end of the tunnel for her character.
"Every time she gets the script she's like, 'Why me?'" Aguirre-Sacasa said. "It's because she's such a great actor and she's one of the strongest archetypes -- the perfect girl next door. And that kind of lends itself to deconstructing to kind of putting poor Betty through the ringer."
Aguirre-Sacasa also joked that with so much depression in the town of Riverdale, almost all his characters are in dire need of a trip to the town's therapist, a story line he is hoping to create.
"I think with these characters -- it's funny because we often say, 'Okay and this is the episode where the Coopers are going to start family counseling,' but we never get to it because there's always some other trauma that takes them away from it," Aguirre-Sacasa said. "For us, it is sort of about unwrapping these characters. We're going to learn so much more about Chic in the coming episodes and one of the reasons Betty reached out to Chic was to try and understand her darkness and to see if she recognized something in Chic that she saw in herself. We're very much continuing that story, but again I think it takes some big twists and turns before resolution."
"But yeah I jokingly said they should go to therapy and get diagnosed," he added. "We want to do it. We literally say, 'And this episode ends with Betty starting therapy…' We are going to get there. I feel like most of the characters should check in with the town's therapist."
Beware the Return of The Black Hood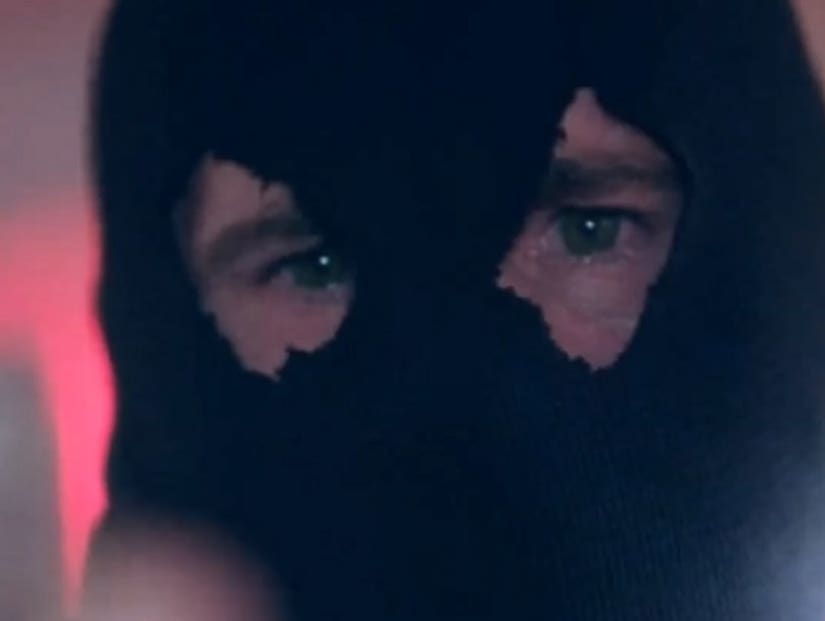 The CW
Aguirre-Sacasa was pretty tight-lipped about this one, but he did simply confirm that the Black Hood storyline is far from over.
"I think it's safe to say it's going to continue, but not in the way that you might expect," he said.
What's Happening with Cheryl Blossom?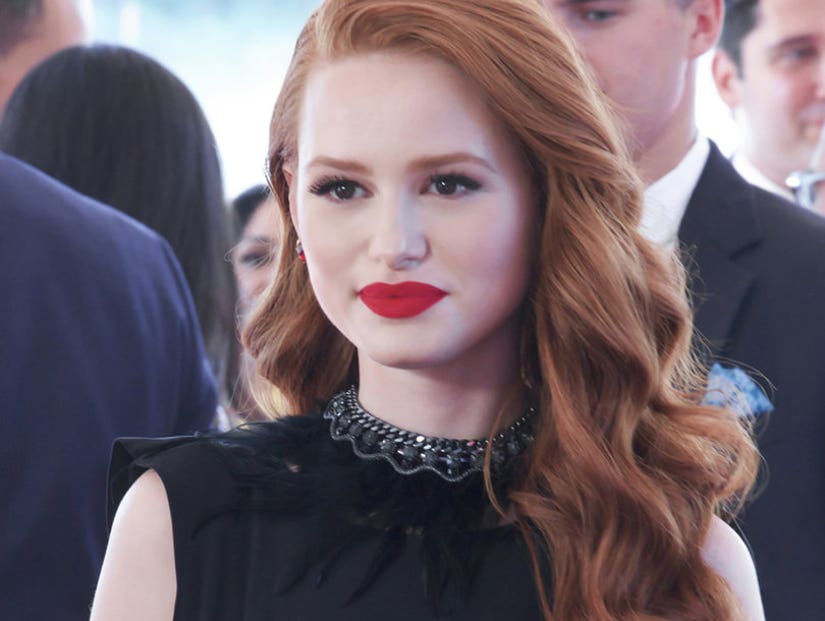 The CW
Aguirre-Sacasa is the first to admit fans haven't seen enough of Cheryl Blossom (Madelaine Petsch) this season on the CW series. But worry not, that's all about the change in the weeks to come.
"Cheryl's been a little bit on the back burner," he said. "Partly because the story shifted from the Jason Blossom murder to the Black Hood and things like that."
The red-headed queen bee roared onto the series as a central figure in Season One, which focused on the murder of her brother. When that storyline was laid to rest in the season finale, the Black Hood's killing spree took over and Blossom struggled for airtime.
"I can tell you that starting from next episode on -- I think and she thinks from what she's told me -- is gangbusters through the end of the season in a really really great way," promised Aguirre-Sacasa. "She's pushed into places she hasn't been before."