Now that people are dying again on "The Walking Dead" we can start the morbid business of patting ourselves on the back when we get one right. We kicked off the second half of the season with a prediction that poor Dr. Carson (R. Keith Harris) would be the next one to bite the bullet, such as it is, and we are so far one for one. Simon (Steven Ogg), you better watch out!
As predicted, Dr. Carson never made it back to The Hilltop, but it's not that big of a deal to the survivors because his replacement did. Siddiq (Avi Nash) and the rest of the Alexandrians made it back to the house that Gregory (Xander Berkeley) built -- and Maggie (Lauren Cohan) took over -- while things didn't go nearly as well for Carson and Father Gabriel (Seth Gilliam). In fact, things might have gone better for Dr. Carson, who got snared by a trap and shot in the chest, than they have for the good Father.
He spent the bulk of the episode talking about God's plan, confident that he and Dr. Carson would make it back to the Hilltop, but God instead nearly blinded him and deposited him right back into Negan's (Jeffrey Dean Morgan) hands. The vision loss may be permanent, but his hands work well enough to sort bullet casings for Eugene's bullet-making factory. Maybe that's his ultimate purpose: he wasn't done convincing Eugene to fully turn his back on Negan.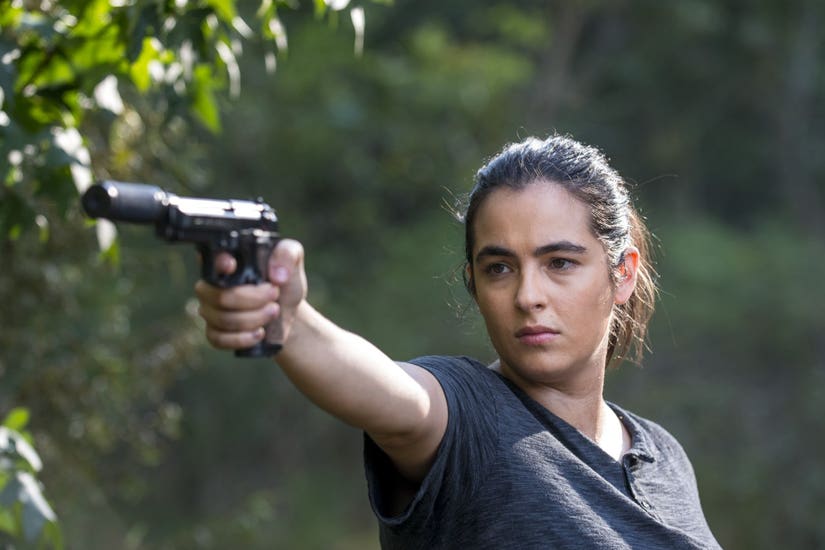 AMC
Daryl (Norman Reedus) is a pigheaded numbskull who has proven himself stubborn and overly emotional, with Rosita (Christian Serratos) not far behind. So what's the point of Alanna Masterson's Tara being exactly the same thing? There just really isn't one, and that's been the problem with Tara's characterization since her first appearance on the show; she never had a unique personality. She was mostly the less angry and slightly funnier version of Rosita. Now, though, they've pushed her beyond her friend and into nearly uncontrolled rage, as evidenced by her attempt to execute Dwight despite orders to the opposite because he might yet prove useful. Had not the Saviors showed up and Dwight sacrificed himself to save the group, she'd have killed him and gotten her people captured.
She's a loose cannon who has no specific creative role in the show anymore. She has no significant relationships with anyone outside of Rosita, but as a lead cast-member, her death would be the kind of impactful thing fans have been demanding. Certainly, it would tear Rosita up, and any death that can push a more interesting character forward is worth considering. Sorry, Tara, you've just become rather pointless in the grand scheme of things. May your death have more meaning.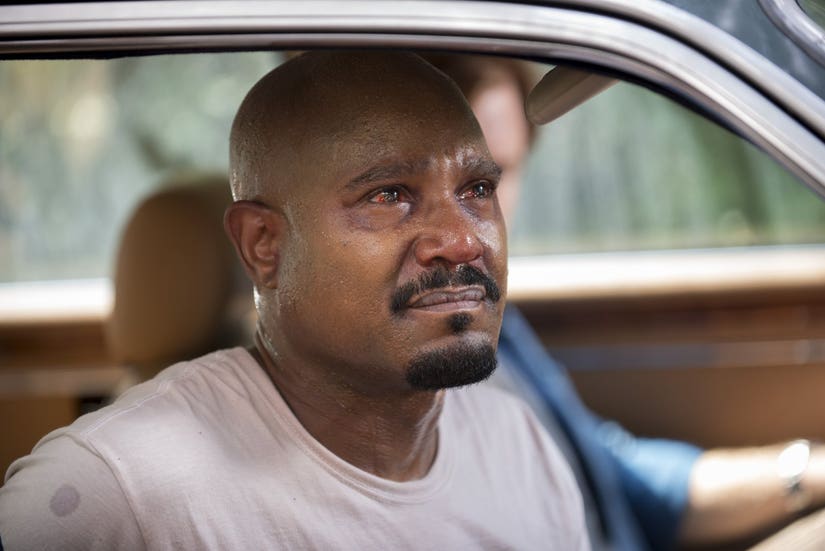 AMC
We're ready to call it for a major cast member and we're going to say it's just about time to put poor Gabriel out of his misery. The priest has more than proven his courage and conviction, but he is also one of the unluckiest people on this show. If he's still paying for his cowardice in locking his parishioners out of his church when the outbreak began, he has to have paid that debt in full by now. This week's fruitless journey served only to shake his faith to its core, setting him up for a final redemption arc with Eugene (Josh McDermitt) -- who needs it more than anyone.
The return of Dwight (Austin Amelio) to Negan's fold will only strengthen Gabriel's conviction, as he'd probably help the cause of righting Eugene's path. And this will be Gabriel's perfect final act, bringing him inner peace and self-forgiveness. Blinded and shaken to the core, Gabriel is certainly no match for a zombie apocalypse now, so his best use will be as a foil for Negan's ambitions and a catalyst for Eugene to break ranks and help Rick and the Alexandrians turn the tide and claim victory from the Saviors. Maybe Eugene will make a bunch of blanks for Negan and make it an easy victory for Rick and company.
"The Walking Dead" airs Sundays at 9 p.m. ET on AMC.