Jennifer Lopez covers the April issue of Harper's Bazaar, where she shared her own experience with sexual harassment in the industry and revealed how she fought back.
Though she didn't name names, J.Lo pointed out one specific incident from early in her career that really stood out.
"I haven't been abused in the way some women have. But have I been told by a director to take off my shirt and show my boobs? Yes, I have," she told the publication. "But did I do it? No, I did not."
"When I did speak up, I was terrified. I remember my heart beating out of my chest, thinking, 'What did I do? This man is hiring me!' It was one of my first movies," she continued. "But in my mind I knew the behavior wasn't right. It could have gone either way for me. But I think ultimately the Bronx in me was like, 'Nah, we're not having it.'"
The rest of the interview covered much lighter fare for the superstar, including her relationship with Alex Rodriguez and whether the thrice married star would say "I do" again.
"I do believe in marriage and I would love to grow old with somebody in a committed relationship," she said in response to the latter question. "But I'm not forcing anything right now. It's good, it's healthy; we communicate well. We understand each other's lives in a way that most other people couldn't."
"We both entered the public eye in our early 20s and overachieved right from the start," Lopez continued. "And that affects every dynamic in your life, from your family to your work to your relationships. We have a similar makeup."
Rodriguez popped up a couple times throughout the interview as well, sharing some of the secrets to J.Lo's apparent agelessness.
"She really leans in to the big fundamentals, like getting her rest, eight to 10 hours," he told the mag. "She doesn't drink, doesn't smoke. She lives a very clean life."
The April issue of Harper's Bazaar hits newsstands March 27.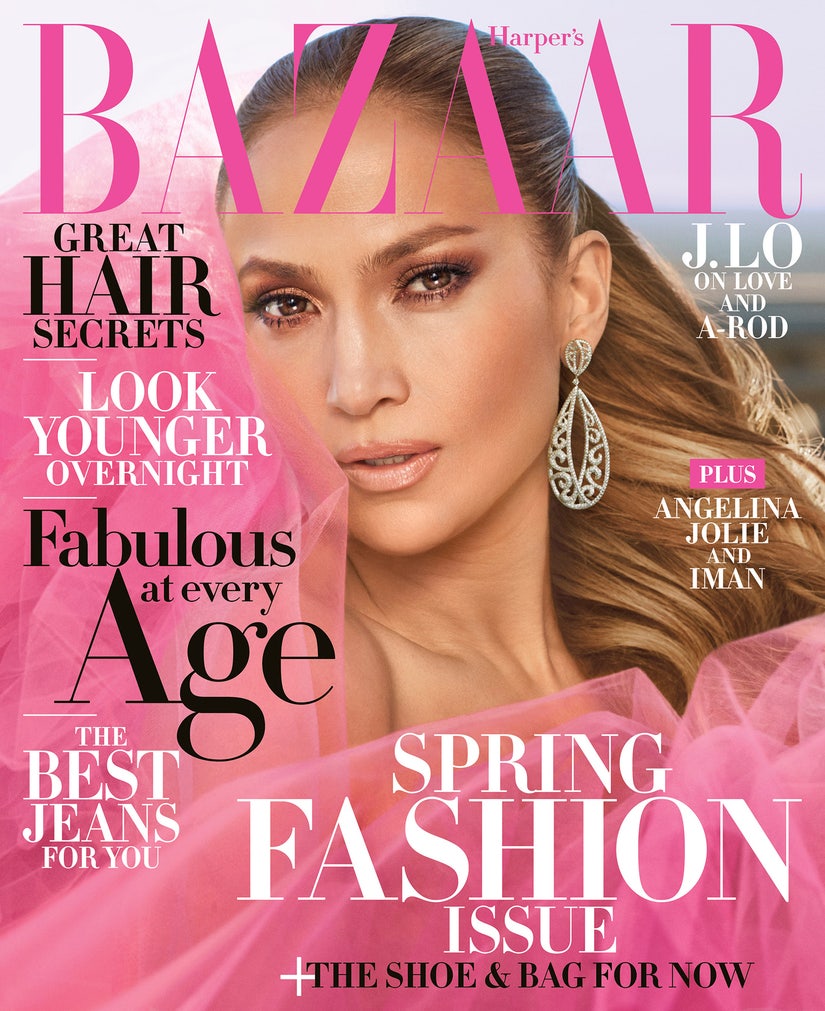 Mariano Vivanco