Amber Rose is not too happy about the way some of her followers have responded to her 5-year-old son's love of Taylor Swift.
On Wednesday morning, Amber shared an adorable video of Sebastian -- her son with Wiz Khalifa -- opening up a gift set sent from Swift herself that included tickets to see her in concert. Apparently, Amber's been receiving some heat for her son's taste in music, because she went on an epic clapback spree shortly after.
"Shout-out to all the hyper-masculine men and ignorant dumb-ass women that will call a 5-year-old gay for liking Taylor Swift," she wrote in a series of Instagram stories. "This is why young kids kill themselves. and this is also why our society is so f-cked up. Liking a certain type of music will not make you 'pick' your sexuality, you dumb f-cks."
"P.S. My son just got accepted into the most prestigious private school in Los Angeles because he's smart as f-ck and creative as f-ck like his parents," she continued. "We allow him to be himself. He can listen to whatever music he likes, he can like whatever color he wants and we let him be passionate about whatever his little heart desires."
"We don't make our son live by society norms. That's why he's so special. Let's do better for the next generation, people. Grow the f-ck up and teach your kids to love and not hate," she went on. "P.S.S. Regardless if he's gay or straight, when he gets older, he will be around the most amazing, loving people that will support him no matter what."
She ended her amazing mama bear rant with this sassy closer: "He also has more money in his bank account than any of you trolls could even imagine. FOH."
This isn't the first time Amber's called out followers who thought it was cool to comment on a kid's sexuality. Back in 2016, she slammed trolls who said her son was gay after she posted a photo of him wearing a wig.
"Wow, you people are so smart, huh? Putting on a wig is going to make a baby gay?" she said at the time. "Straight guys, do yourselves a favor: Put on a wig and see if you're turned on by another man. I'll wait. And ladies, seriously, grow the f-ck up and educate yourselves. Throw one of your wigs on your boyfriend or your dad. Yay! He's gay! Oh wait, you're all just f-cking idiots."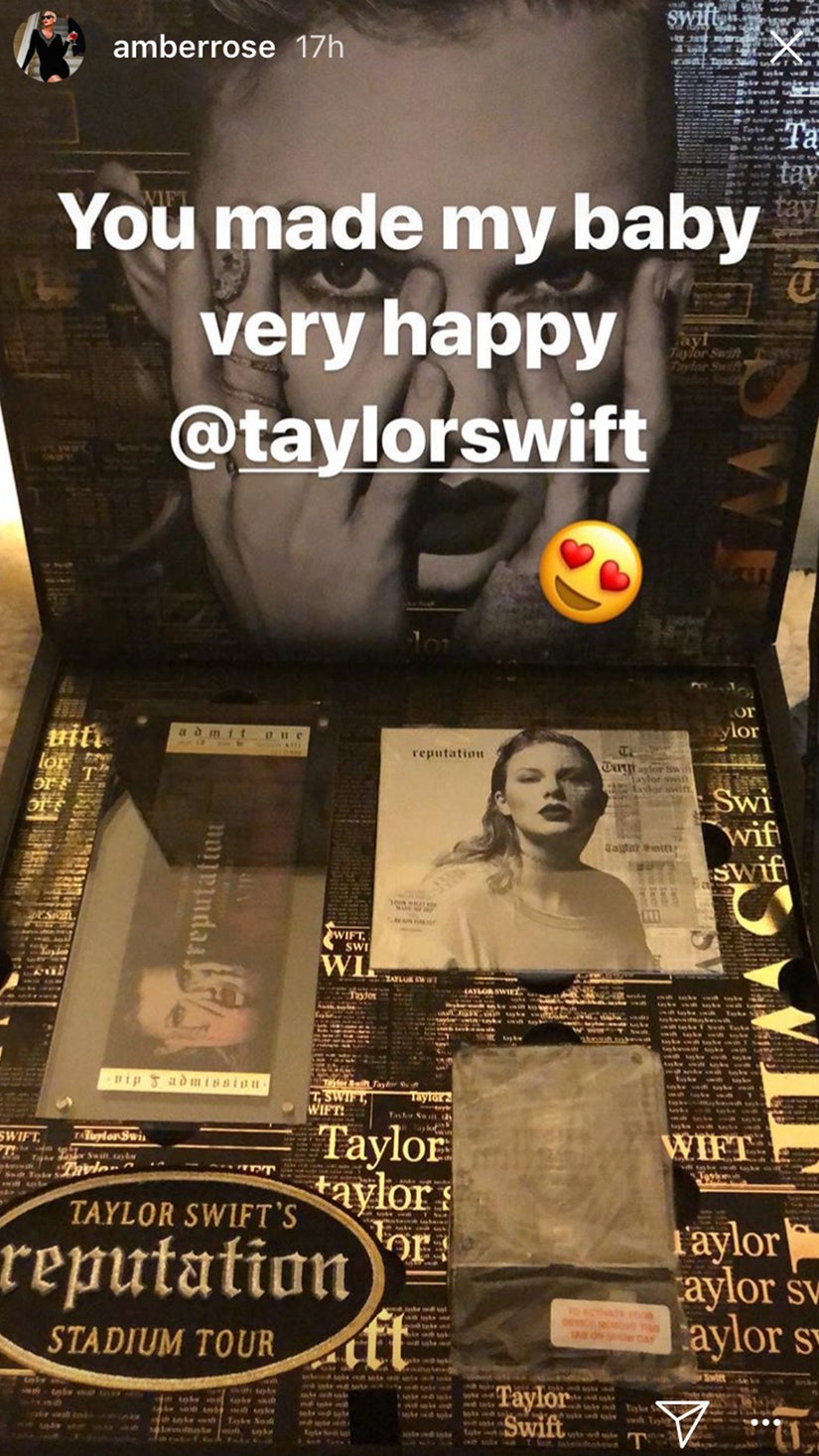 Instagram