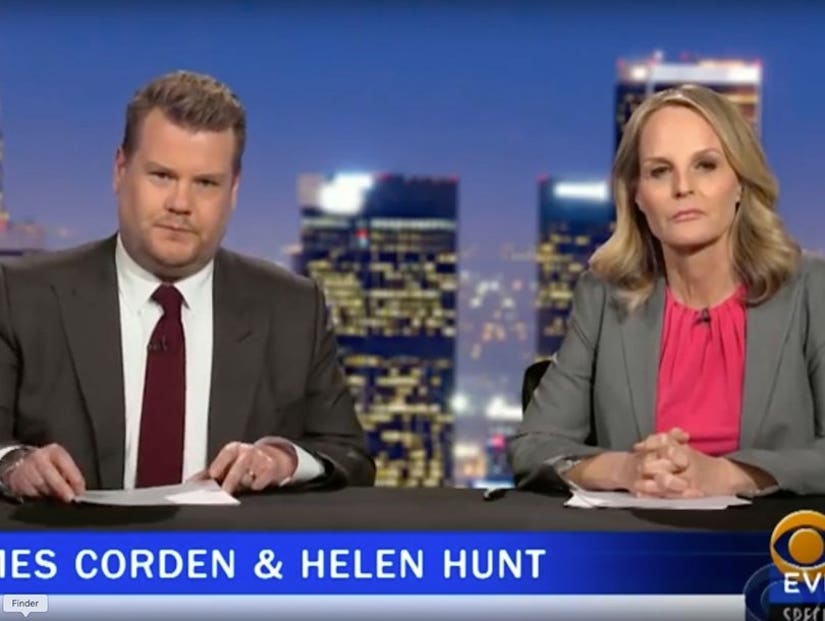 CBS
The CBS late-night host assembled actors Helen Hunt ("Twister"), Chris O'Dowd ("Get Shorty") and Ben Schwartz ("Parks and Recreation") to form an investigative news team that was full of puns when they weren't busy cutting each other off, or saying hello repeatedly.
"Hello Helen. Halo," Schwartz said before bursting into a rendition of Beyonce's 2008 hit "Halo."
When anchors Corden and Hunt finally threw it over to O'Dowd -- the team's senior analyst -- he worked in a few more Beyonce references.
"As you can see from this chart, these are the ladies -- all of the single ladies," he said while pointing to a graphic of all the actresses people have suspected may have been the woman Tiffany Haddish was referencing while spilling on the bite earlier this week. "Now, to the left, to the left, everything we know is in a box to the left."
Turns out, they don't really know anything, but their goofy, rapid-fire banter made every second of their special report worth watching.