Anna Faris didn't shy away from what many celebrities may consider sensitive subjects in her Women's Health cover story.
The "Mom" star, who returns to theaters May 4 in the remake of '80s comedy "Overboard," opened up about her "f-cking awesome" boob job and the status of her relationship with ex-husband Chris Pratt.
"I was always a negative-A cup, so when I was 30, I was getting a divorce... I had just finished 'House Bunny,' and I'd sold another movie, all of these new things were happening to me, so I got my breasts done," Faris said. "It was f-cking awesome. I never, ever thought I'd do something like that. I always thought plastic surgery was caving in to 'the man,' you know? But it came down to a really simple thing: I wanted to fill out a bikini."
But plastic surgery forced her to question her feminist identity: "I'm still floored that I did it, because I am a staunch feminist. I kept thinking, 'Am I betraying my own gender by doing this?'"
"I wish that we were more supportive of each other," she continued. "I think that people should be able to do whatever they want, whether it's getting braces, bleaching their hair, getting extensions, getting a boob job, getting vaginal surgery or getting a nose job."
Faris was just as positive about her recent divorce. In the aftermath of the split -- which broke Twitter's collective heart at the time -- it's all about their young son, Jack.
"What Chris and I try to do is to communicate openly. We reiterate that there aren't rules to this. We have a lot of love and friendship, and our big goal is to protect Jack," Faris said. "I cherish my family, my close friends, my child -- that makes the rest of it worth it."
Her outlook on love hasn't been jaded, either. She's currently swooning over boyfriend Michael Barrett -- the cinematographer for "Overboard."
"I love love! Like all of us, I need a sense of human connection and intimacy. At the end of a workday I feel exposed and kind of raw," Faris said. "I want to be with someone I can confess to, and who can confess to me."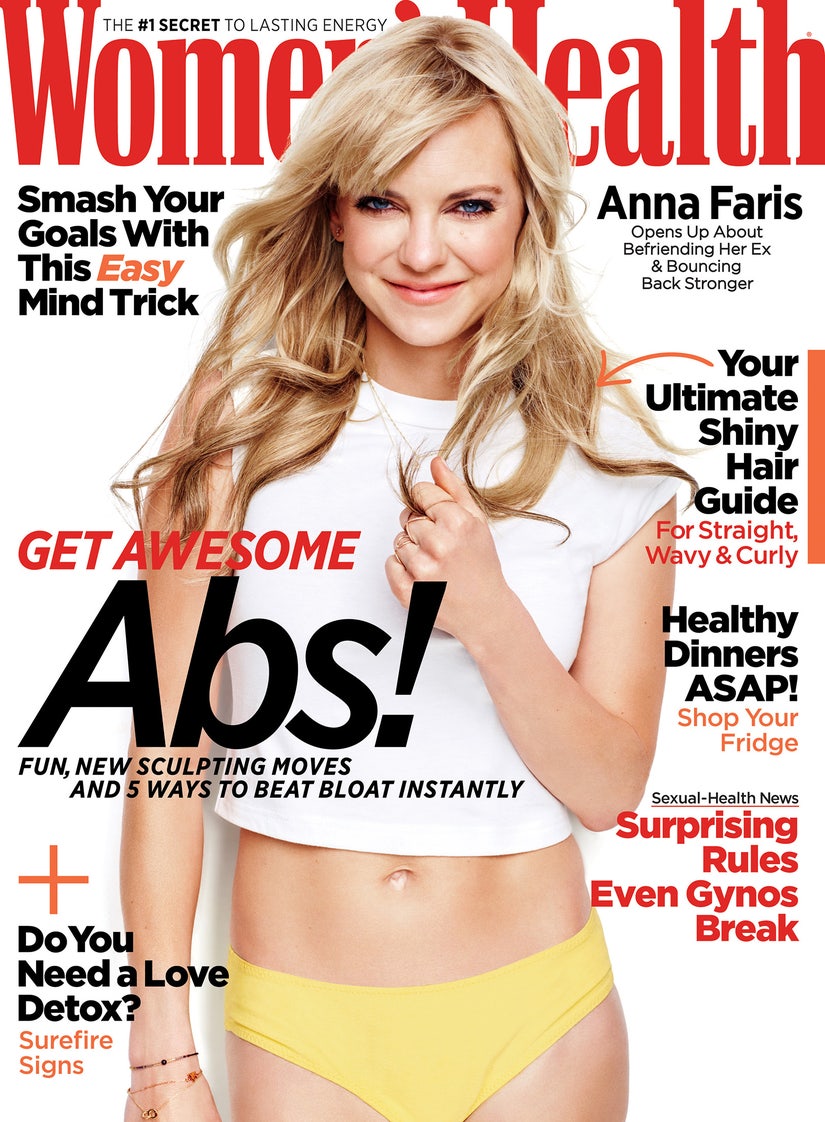 Jeff Lipsky for Women's Health