Oprah's former chef, Art Smith, is among the hundreds of colleagues and fans devastated by the sudden loss of celebrity chef and TV host Anthony Bourdain.
"He was a genius -- a world food diplomat!" Smith told TooFab Friday after news broke of Bourdain's shocking suicide at the age of 61. "I'm so sad. I loved him."
"What Anthony taught me is that, as a chef, I have the power to inspire and make changes using food as my platform," Smith added. "He was the Einstein of chefs. The world lost its best."
Smith, a big advocate for the LGBTQ community, last saw Bourdain in February 2014 in Miami, Florida, at an ice cream social the former threw to help raise awareness for marriage equality.
"My last ice cream social for equality he attended," Smith said, adding that Bourdain was "a great humanitarian" and "one of the first [equality advocates]."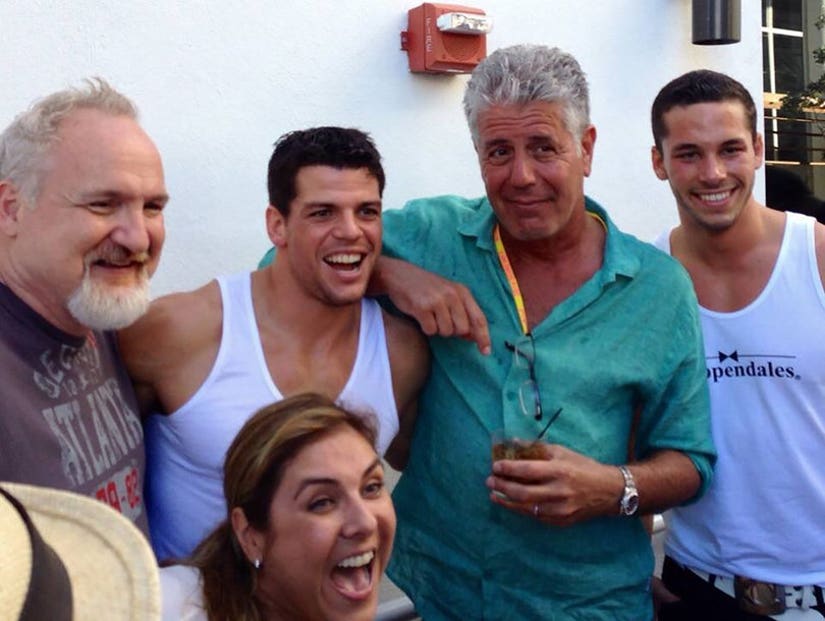 Chef Art Smith
Smith is set to throw the first pitch for the Chicago Cubs on Sunday in honor of Pride Day. He's also baking several dozen "love cakes" that will be sold and served that day at a local ice cream shop.
Even though he's looking forward to the event, Smith told TooFab he's "not in a party mood." He said Bourdain's death symbolizes a huge loss for the food community.
Bourdain was found dead in his hotel room in France on Friday morning. He was there to film an episode of his travel show, "Parts Unknown," which airs on CNN and is in its 11th season.
Click here to see how famous fans from all walks of life are mourning the death of the rock star chef, writer and TV host.
If you are ever experiencing suicidal thoughts, call the National Suicide Prevention Lifeline at 1-800-273-8255.