OG "Terminator" star Linda Hamilton was photographed for the first time on the set of the upcoming sequel, which sees her reprising her role as Sarah Connor. And, yes, she looks ready to kick some ass.
The 61-year-old actress is currently shooting in Madrid, Spain, where The Terminator Fans website snapped her sporting a short new 'do, bullet proof vest and aviator sunglasses.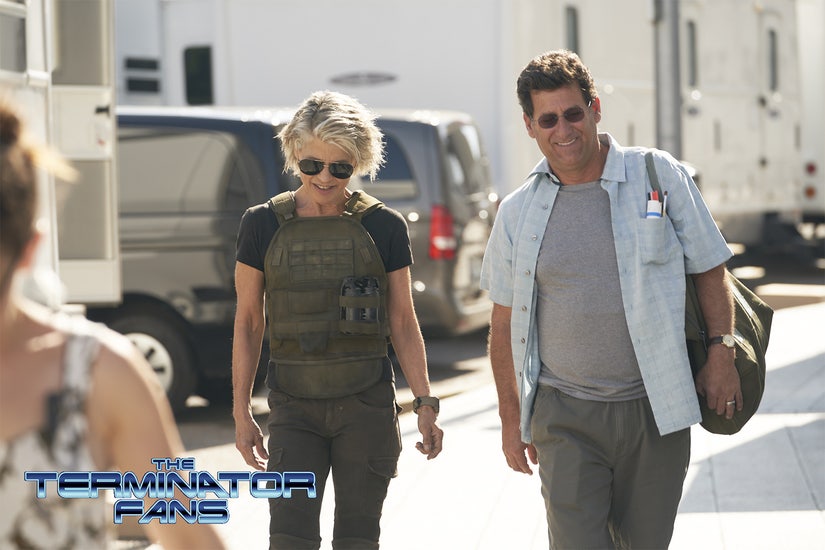 The Terminator Fans
Also returning for the film are Arnold Schwarzenegger as the titular cyborg and James Cameron, who will produce the movie. This marks the first time all three of them have worked together since 1991's "Terminator 2: Judgment Day."
"Game of Thrones" star Emilia Clarke most recently portrayed Connor in "Terminator: Genisys," a movie she said "no one had a good time" working on, before it ultimately crashed and burned at the box office.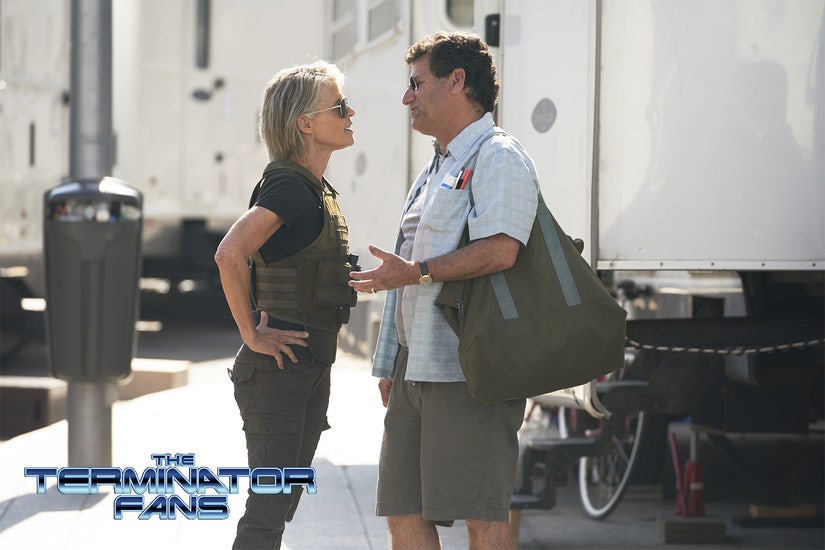 The Terminator Fans
When Hamilton's return was first revealed, Cameron -- who was married to the actress from 1997-1999 -- reportedly said, "As meaningful as she was to gender and action stars everywhere back then, it's going to make a huge statement to have that seasoned warrior that she's become return. There are 50-year-old, 60-year-old guys out there killing bad guys, but there isn't an example of that for women."
"Deadpool" director Tim Miller will step behind the camera for this one, with stars Mackenzie Davis and Diego Boneta in the cast.
The movie, which Cameron said will be a direct sequel to "T2" and will ignore the additional films in the franchise, is set to hit theaters November 22, 2019.