"Luke Cage" star Simone Missick was one of the 47 "black creatives" recruited by Netflix to recreate the famed 1958 "A Great Day In Harlem" photograph for its Strong Black Lead initiative. The message: "This is not a moment, this is a movement," something the actress truly believes we're in the middle of right now.
Speaking with TooFab about the campaign, which includes a commercial that aired during the BET Awards on Sunday night, Missick shared what it was like to be on set with legends like Spike Lee and costar Alfre Woodard and explained why now is the time for the underrepresented to have their voices heard.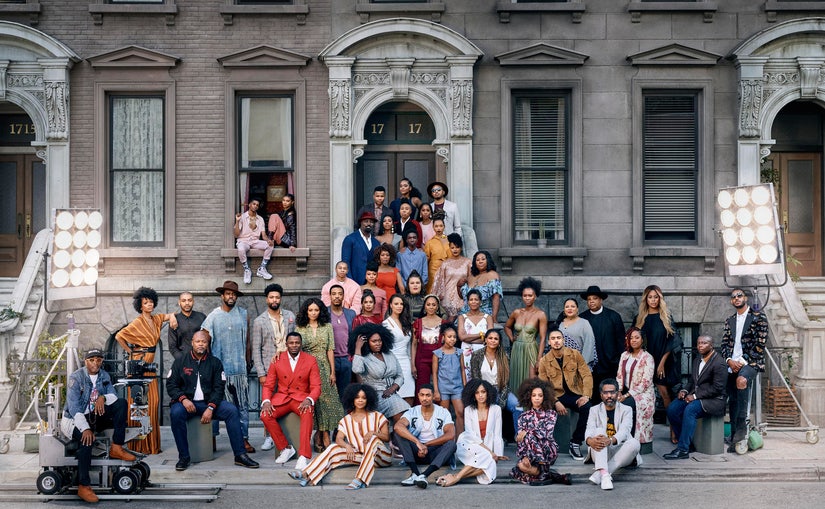 Kwaku Alston/Netflix
"[Netflix was] like, 'Have you heard of A Great Day in Harlem? We're going to do A Great Day in Hollywood," Missick said of how she was approached to appear in the spot. "What's funny is I had thrown a birthday party for my husband that was A Great Day in Brooklyn, because he had seen that photo as a child and thought how did we get all of these amazing musicians, from jazz and blues and bop, how did we get all of them together in this space?"
"You had writers, just a myriad of people in that, so to be able to recreate something like that for Netflix, you feel like you're part of a property and group that gets it," she continued.
"But also you look around at all the talent, 'Orange Is the New Black,' 'Dear White People,' 'Stranger Things.' You've got Lena Waithe, who's won every award possible so far. You've got Alfre Woodard, Oscar nominated, Emmy winning, Golden Globe winning actress who I get to work with, but you know that she is Hollywood royalty," Missick added. "To have her there, leading people in singing 'To Be Young, Gifted and Black' by Nina Simone and leading people singing 'Lift Every Voice and Sing,' it was an out of body experience."
"We were also rapping to Rev Run's music and I'm like video taping us for my husband back home and it was so great," she added. "It was so much fun."
When asked whether she feels like she is in the middle of a "movement," Missick responded saying, "I do."
"I think that we saw a rise in black comedies and black films in the late '80s to the 2000s, where you thought we finally got this under wraps, and then it disappeared," she continued. "I think it came from people not truly holding onto knowing that it was important to tell varied stories. We all got kind of complacent. We were like, okay, we got that, we did that, we did that. And I think the people in charge of helping those stories being told thought alright, we did that, now we can move on. We filled that quota, we've checked that box."
Thanks to the sheer number of streaming services and different outlets for content, she believes representation for the underserved will only grow.
"I can't see it going away, there will always be an audience for something, for whatever you want," she explained. "Like FX is doing 'Pose,' which is essentially 'Paris Is Burning.' Who knew 10-15 years ago that that would ever be a show and now it is and I'm sure its going to win a ton of awards and it's because that audience was always hungry and now that they're being served, I can't see them stepping away from the table."
She also agreed that social media plays a huge role in the cultural shift as well. "I was on Twitter and literally I had read a post from a casting director who was looking to cast a transgender person and then three posts down there was transgender person who was looking to break into the industry," she said. "I literally retweeted and added each of them, connect! How does this happen any other way than social media? Like I always say, if you tweet it, it will come. I think that social media has really allowed for people's voices to be heard."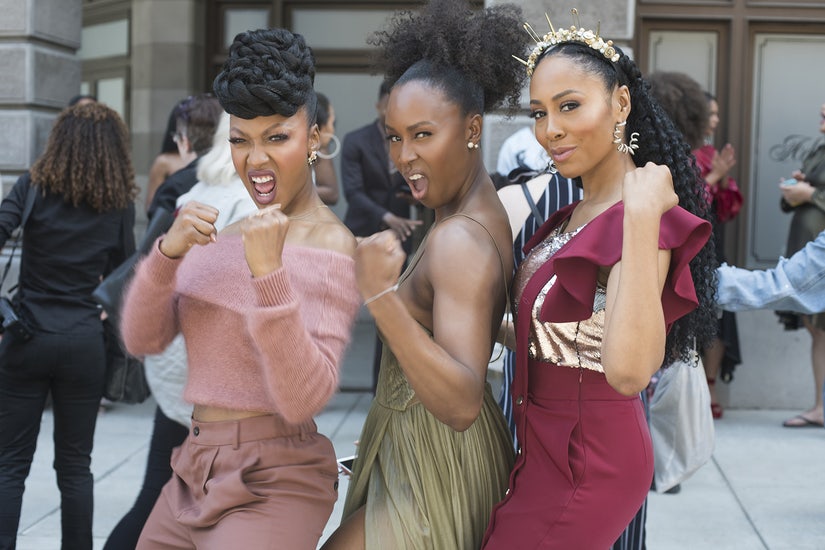 Kwaku Alston/Netflix