Tessa Thompson revealed she is attracted to both men and women and opened up about her rumored relationship with singer Janelle Monae in a new interview.
"It's tricky, because Janelle and I are just really private people and we're both trying to navigate how you reconcile wanting to have that privacy and space, and also wanting to use your platform and influence," Thompson told fashion site Net-A-Porter.
"I can take things for granted because of my family – it's so free and you can be anything that you want to be," the actress continued. "I'm attracted to men and also to women. If I bring a woman home, [or] a man, we don't even have to have the discussion."
"That was something I was conscientious of in terms of this declaration around Janelle and myself. I want everyone else to have that freedom and support that I have from my loved ones," Thompson said. "But so many people don't. So, do I have a responsibility to talk about that? Do I have a responsibility to say in a public space that this is my person?"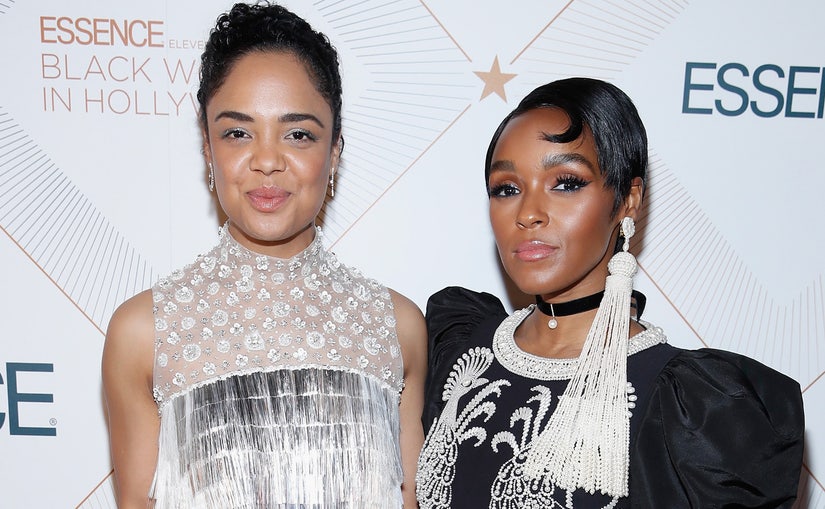 Getty
Although the "Thor: Ragnorak" star and Monae have been rumored to have been in a relationship for a while (remember those vagina pants?), Thompson didn't confirm that they were an item. However, she did admit that they are very close.
"We love each other deeply," she said. "We're so close, we vibrate on the same frequency. If people want to speculate about what we are, that's okay. It doesn't bother me."
The actress, who will next be seen in the racial satire "Sorry To Bother You," also discussed another aspect of identity in the interview.
Thompson is the daughter of a black Panamanian father and a mother who is half-Mexican, half-white. When she was growing up, she joined a "racial harmony group." Thompson changed her self-identification twice: first identifying as a black student and then a Mexican student, the second year.
"And then, the third year, I said, 'I'm going to be white this time,' and they all said 'no,' I couldn't be," she told the publication.
The subject of identity is what drew Thompson to acting.
"I guess I've always been conscious of the ways in which identity is a creation," she said. "I could tuck all my hair up into a cap, and suddenly people would treat me differently because they'd assume I was a boy. I think maybe that's what attracted me to acting. I would look at people and wonder how they made themselves."
"Sorry To Bother You" hits theaters July 6th.