Ashley Judd brought a message of solidarity with victims of sexual assault and violence on her first visit to war-ravaged South Sudan this past week.
The actress visited United Nations refugee camps in Juba and Bentiu where she met women and children displaced by the civil war.
Judd, who is the global ambassador for the U.N. Population Fund, brought the spirit of the #MeToo movement to the North African country, where gang rape and violence are rampant.
In a video obtained by TooFab, Judd can be seen meeting displaced women living in a refugee camp. Seated on the floor and surrounded by survivors, the Hollywood star breaks down weeping only to be embraced by a female refugee, who comforts her.
(Video courtesy of Lauren Anders Brown / UNFPA)
In the same footage, the actress also holds an infant while telling the child's mother, "I'm Ashley, I work for UNFPA," through a translator.
"I've been waiting months and months to come," she says before kissing the baby.
In a meeting with press last week, Judd had a message: "We're all women and we're all the same."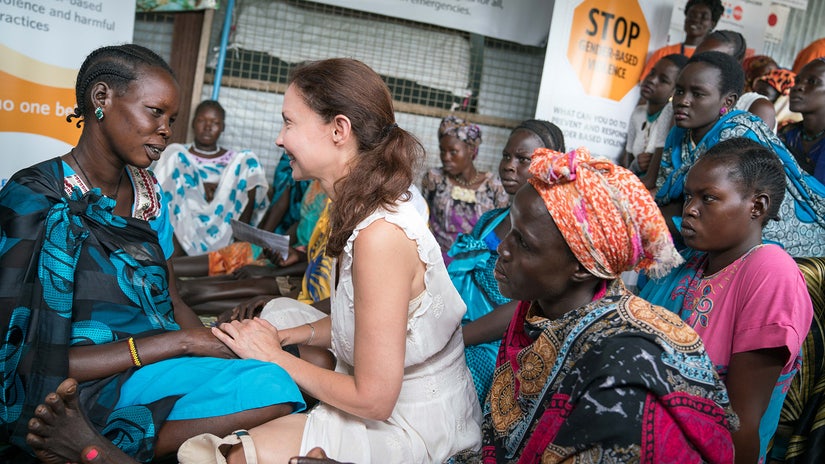 Judd meets with refugees at a South Sudanese displacement camp (Lauren Anders Brown / UNFPA)
Judd was one of the pioneers of the #MeToo movement in America last year, leading the charge against now disgraced movie mogul Harvey Weinstein. The star, who made her mark in Hollywood with thrillers and romantic comedies, is now committed to combating sexual abuse and holding offenders accountable -- both in the U.S. and abroad.
While the Time's Up and #MeToo movements in America have become a cultural phenomenon, women in countries like South Sudan are especially vulnerable without access to laws. What to speak of little to no worldwide media attention on the humanitarian crisis they face on a day-to-day basis.
Judd said, according to the Associated Press, last week while in South Sudan, "The healing I've done has very powerfully shaped my work. It's made me unafraid, it's made me incredibly driven."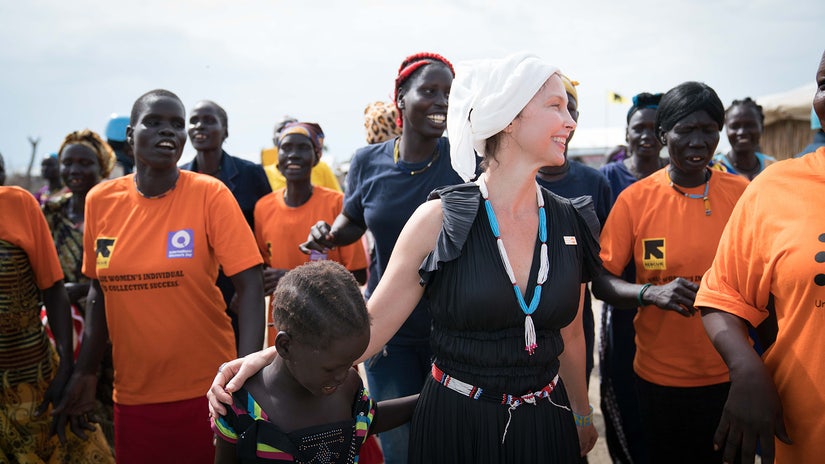 The actress pictured marching with displaced South Sudanese women (Lauren Anders Brown / UNFPA)
The actress is currently in the war-torn nation to help with projects protecting women and girls.
Many girls and women are subjected to gang rape and countless other abuses in the country, which has been embroiled in a civil war for over four years. South Sudan is the newest country on the planet, after gaining independence from Sudan in 2011. However, within the first few years of its independence a civil war broke out along ethnic lines and has raged ever since.
A peace agreement was signed last month but like all other previous agreements this one appears to have already fallen apart.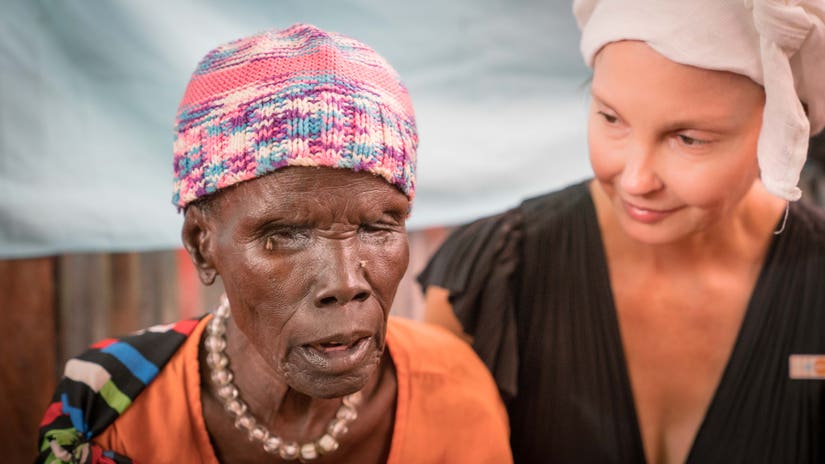 The Hollywood star met a blind refugee at one UN camp (Lauren Anders Brown / UNFPA)
In the wake of the conflict tens of thousands have died in the war and millions have been displaced. Multiple rapes have been documented, with sexual assault often used as a weapon.
Additionally, 65 percent of females are victims of physical or sexual assault in the north African country, according to a recent study by the International Rescue Committee and the Global Women's Institute. South Sudanese women experience violence at double the global average, the IRC reports.
With the country embroiled in civil war there is no overriding rule of law protecting women, let alone holding perpetrators of sexual violence accountable.
Nearly a third of South Sudan's population has been displaced by the war. Death rates of women giving birth in South Sudan are higher than anywhere else on earth, and sexual violence is widespread.
Judd is asking the international community for help on behalf of the UN as the humanitarian crisis continues.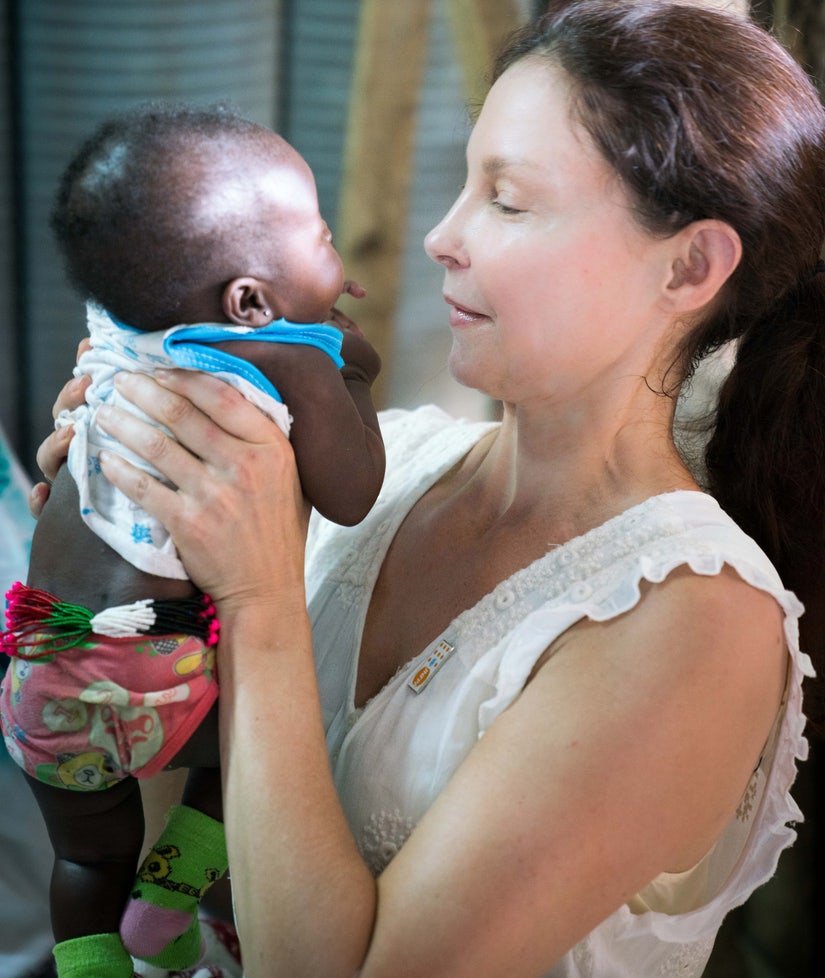 Judd holds a baby at a maternity center in South Sudan (Lauren Anders Brown / UNFPA)