On Wednesday, the reality star posted a series of Instagram Stories alluding to Harley's recent arrest for domestic battery last month in Las Vegas, after she allegedly dragged him with her car during a fight.
"#LifeCanBeALotOfThingsButNeverLetItBeADrag," Ron added to a photo of Heath Ledger as The Joker in "The Dark Knight" and the character's quote from the film, "Wanna know how I got these scars?"
He also added the hashtag #TooSoon? and a series of joyful tear emojis.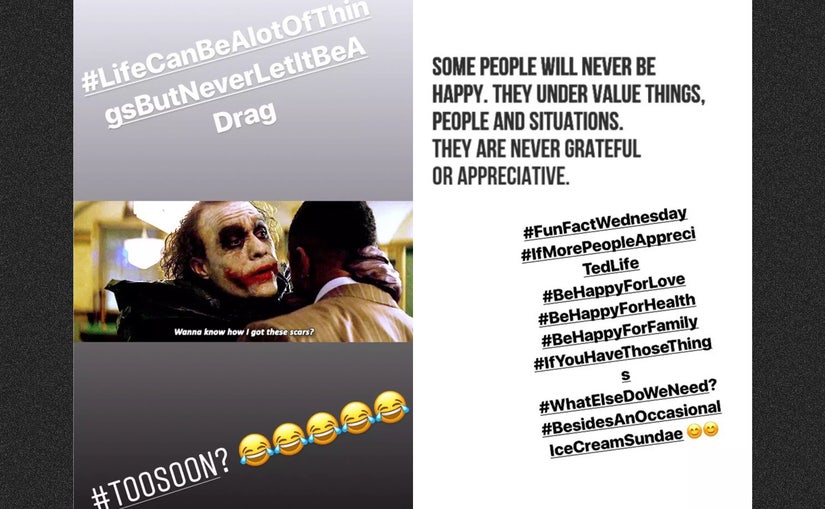 Instagram
In a separate Story (via PEOPLE), he shared a meme reading, "Some people will never be happy. They undervalue things, people and situations. They are never grateful or appreciative."
Commenting on the meme, he added a series of hashtags: #FunFactWednesday #IfMorePeopleAppreciatedLife #BeHappyForLove #BeHappyForHealth #BeHappyForFamily #IfYouHaveThoseThings #WhatElseDoWeNeed? and #BesidesAnOccasionalIceCreamSundae.
He later deleted both Stories and instead posted a shot from costar Mike "The Situation" Sorrentino's page, which read, "Your current situation is not your final situation."