That's the lesson the two learned on Friday night's episode of "Mama June: From Not To Hot," as the iconic mother-daughter duo were faced with some very mean girls and their equally-unpleasant mothers while registering for an upcoming event.
Though the pageant was honoring a charity focused on cyber bullying, there were plenty of nasty remarks to go around.
The day went downhill right from the start, after June and Alana were fifteen minutes late to the orientation and their coach J.J. Smith was not happy. Making matters worse: they both had some very unfortunate spray tans.
"Loves, if we were in the Oompa Loompa pageant, you'd be a shoe in," J.J. said to them.
When June and Alana entered the auditorium, they were faced with rude stares and snooty looks, but Mama June wanted to take the high road. "These are all the bitches that's been trolling me all my life," she said. "I mean, I had bitches making fun of my weight in high school, but look, now that I'm older. I just blow that s--t off."
Alana, however, couldn't brush off the comments as easily when it came time to take headshots.
"Why do they gotta be so mean?" she asked in a confessional. "It's like the internet just threw up all the haters in the same room, but like I was really looking forward to doing this pageant, but all these mean girls are going to ruin it for me. If this is how it's gonna be I don't even want to be here anymore."
Read on for more highlights.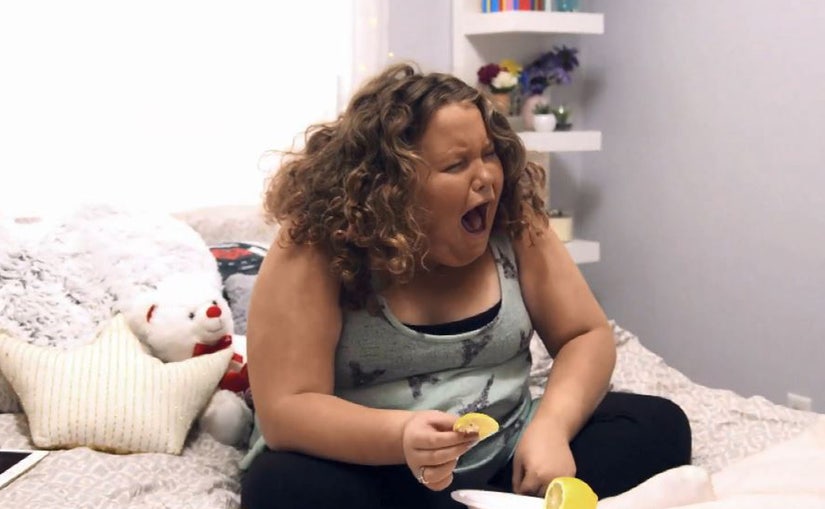 WEtv
In last week's episode, Honey Boo insisted on attending mediation between her father Sugar Bear and Mama June. However, after a fight between her two parents and Sugar Bear's wife Jennifer, it was time for Alana to step in and speak for herself.
She walked in and read a letter she had wrote for her dad, explaining she was upset she felt she couldn't be herself around him, that he hadn't been there for her, and at one point, he forgot her birthday.
"Why haven't you been in my life as you should as a father?" she said in the letter. Sugar Bear even began to cry because he was so upset.
A few days after the mediation -- where it decided he would be allowed to have unsupervised visits with Honey Boo Boo -- Sugar Bear called Alana and asked if she wanted to visit. June still wasn't keen on her going solo, so Geno took her and Alana was overjoyed.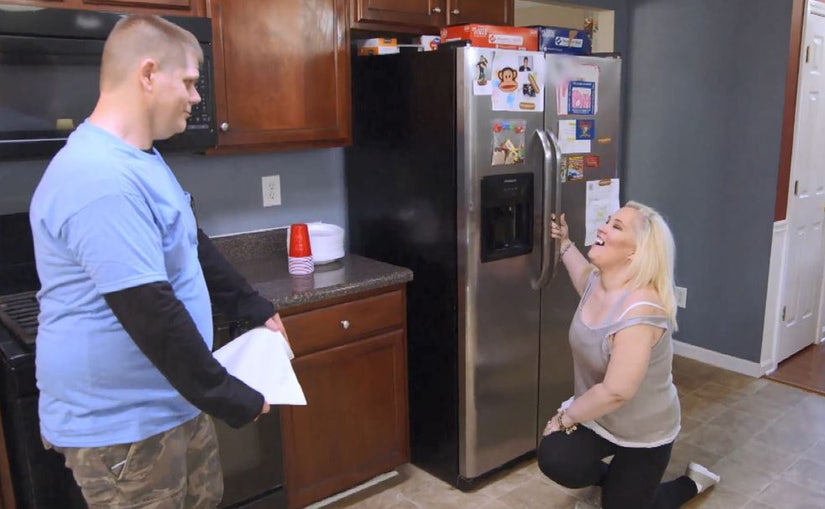 WEtv
There's no denying that Mama June had been wanting Geno to propose to her for some time now, but when Alana came home from the orientation sad and upset -- while desperately trying to get the spray tan off with lemon juice -- Geno cheered her up and said he'd always be there for her.
June was so touched by this, that she knew it was time to do something big.
"If I wasn't 100% ready to commit to Geno I am now," she said in a confessional. "Because if anyone can treat my child like his own, then hey, he's a keeper. We're already a family, I just want to make it official. Now I know exactly what I need to do."
So Mama June decided to take destiny into her own hands and propose to Geno herself. She walked into the kitchen, got down on one knee, and poured out her heart to him.
"You know that I love you and you know that you mean the world to me and you've done you know. And you've been there for Alana, you've been there for me, and you've kind of restored my faith in men," she said. "I guess I want to ask you. Will you take this journey in life with me forever and be beside my side through everything?"
What a cliffhanger! See Geno's reaction says when "Mama June: From Not To Hot" airs Friday nights at 9 p.m. ET on WETv.