At the top of the episode, the ladies jetted off to Cartagena, Colombia, courtesy of Tinsley Mortimer. She even sprung for Tiffany's necklaces for all the women as part of her genius plan to assign rooms fairly. And it worked! Everyone was happy -- until dinner the next night.
After ordering their drinks, the topic of last week's wild speed-dating event came up. Interestingly enough, the man who had macked on both Ramona Singer and Bethenny -- Brian -- ended up hitting up Carole Radziwill and treating her to a three-hour date. Carole seemed nonchalant about the date, but Bethenny was not so nonchalant that her so-called best friend didn't tell her about it.
"You're the only one that had a follow-up date," Dorinda Medley said to Carole at the table in front of the other women. Bethenny was visibly uncomfortable because -- as shown in scenes prior -- she had been receiving incessant text messages from Brian about hanging out. Bethenny caught wind that he had gotten drinks with Ramona following the event, and she basically told him to piss off. Her exact text message was: "Ramona's not the best look, and being that you had drinks with her, I think I'm gonna steer clear." Savage.
"This guy is running game," Bethenny finally blurted out at the table, but Carole disagreed, saying that he claimed he and Bethenny were only "friends." Bethenny quickly shot that down.
"So you would believe what he says over what I might say?" she asked Carole.
"He's Tom 2.0 -- no disrespect," Bethenny said, looking at Luann de Lesseps. Dorinda then asked Bethenny if Brian had taken her out, too, but she shook her head no.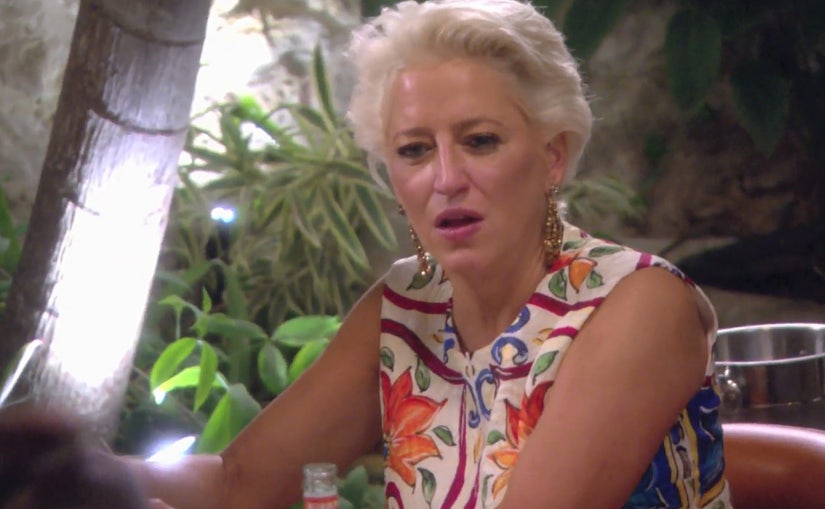 Bravo
"I told him I don't want to date him," she said.
"Well, I think he didn't wanna date you, either," Carole replied. "I think both of you are saying the same thing. It's mutual."
Bethenny snapped. "You just have this sort of smugness like you won some prize," she said. "It's sort of a consolation prize." The two bickered until dinner was over.
After dinner, Bethenny confided in Dorinda that she didn't love the house in which they were staying. She compared it to last year's house in Mexico -- the trip she booked entirely -- and said it wasn't up to par.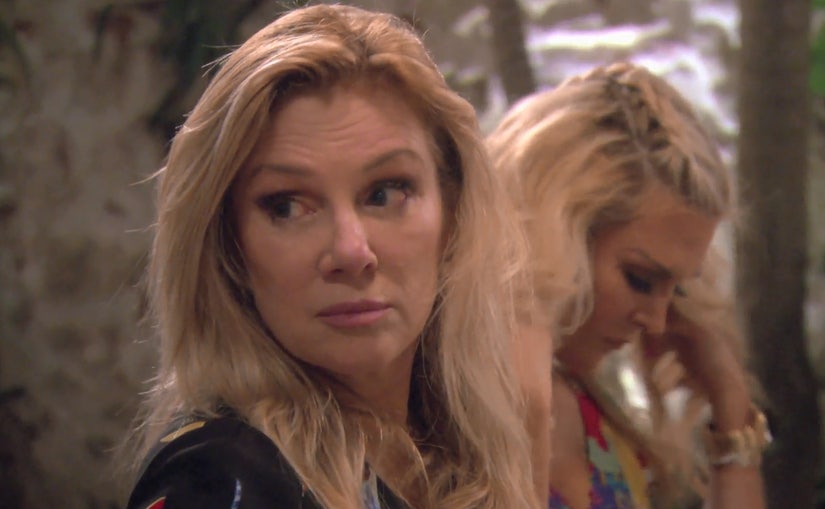 Bravo
"Where's all the cocaine money going? In that f--king place? I don't think so," she fired at Dorinda. Dorinda ended up telling Tinsley how Bethenny felt about the house, and Tinsley ended up confronting Bethenny about it later that night at a bar. Bethenny subsequently reprimanded Dorinda for ratting her out. "There are some things I can say to you that you don't need to share," she argued.
Dorinda blamed Bethenny's unhappiness and frustration on her strained relationship with Carole, which the ladies have said multiple times affects the group dynamic as a whole.
The next day, Bethenny had a full-blown panic attack after apologizing to Tinsley. She said she was stressed about her custody case, her big move and her lack of friendship with Carole. To make matters worse, Tinsley's boyfriend, Scott, sent her a 365-rose bouquet along with a Cartier bracelet. Bethenny admitted she was "jealous."
She later confided in Dorinda that she was "panicked" her ex-husband's restraining order would be up in a month.
"I'm trying to raise my daughter, I'm dealing with a despicable custody situation, there's so much going on. I can't even explain it. I'm gonna explode," she said tearfully. The tears, however, quickly escalated into an actual panic attack.
"The Real Housewives of New York" airs Wednesdays at 9 p.m. on Bravo.