Mama June took her love life into her own hands.
Last week's episode of "Mama June: From Not To Hot" left June waiting for her boyfriend Geno Doak's answer to her proposal. On Friday night's episode, we learned that he didn't say no, but he didn't exactly say yes either.
"I just want to tell you that I love you and maybe it's time for you to be officially part of this family," she said to him, while sitting on one knee. "Will you take this journey in life with me forever?"
"I never wanted to marry anyone before, but now I want to be Mrs. Geno Doak and deep down I know he wants it too," June added in a confessional.
"F--king shocker dude," Geno immediately said in response, wiping sweat off his forehead. "I mean I ain't planning on going anywhere baby."
That doesn't sound like a yes to us, but that's because it wasn't. However, pretty much everyone in the house thought like June, a wedding was going to happen.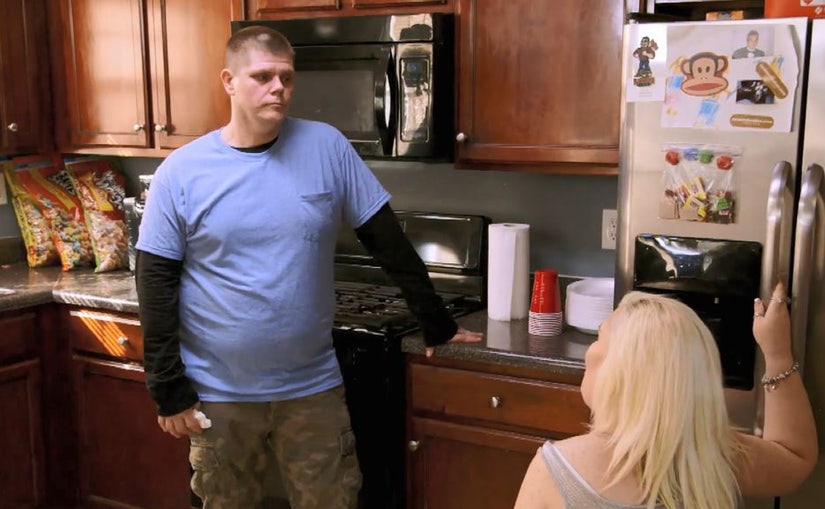 WEtv
"June shocked the crap out of me with this proposal stuff. I love her to death and I don't want to lose her, but damn, marriage? Right now?
"As usual Alana is the only one paying attention, dude," Geno said in a confessional. "I didn't say yes I was gonna marry her. Everyone else thinks we're having a wedding."
Read on for more highlight from "Mama June: From Not To Hot."
WEtv
During the previous heated mediation between June, Sugar Bear, his wife Jennifer, and Alana, the pageant queen was able to read her letter to her father. Although they still have many issues to work out, Sugar Bear and Alana reached an agreement that she was going to visit him. However, June wasn't going to let her daughter go alone, so Geno went with her.
Alana was very excited to be able to spend time with her father, after having not the best relationship with him in the past.
"I mean I'm glad to be going to Sugar Bear's, but I haven't seen him since mediation [when] I read the letter," Alana said. "It came from my heart and I think after I read that letter everyone listened to me."
When they got there, everything seemed to be going well. They were riding ATV's and playing with chickens. As Alana said, "it's just like it used to be."
Things took a turn when Sugar Bear asked Alana if she actually wrote the letter, or if someone (aka June) wrote it for her. This really hurt Alana.
"Those are my feelings like who else would have wrote something about that?" she said. After that, there father daughter moment was over and Alana was ready to go home. Sugar Bear knew that he screwed up.
"I just ruined the best day with my daughter in years," he said.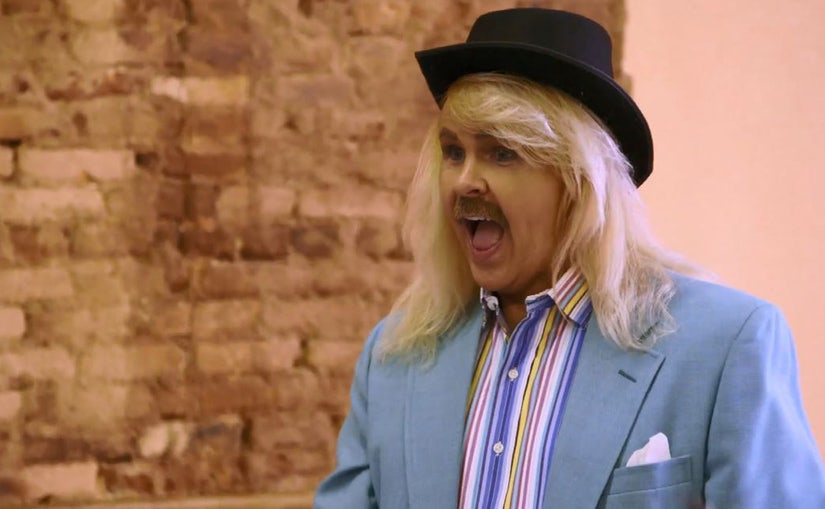 WEtv
With the mother daughter pageant just a few weeks away, Mama June and Alana need to get in pageant shape: both physically and mentally. Most of all, they need to get their talent routine down. With the help of their pageant coach J.J. Smith, they were taken to a dance studio to learn their country western Broadway dance routine.
Alana is a veteran to pageants, so she was offended when J.J. didn't introduce her to the dance teacher Miss Laurie in an "extraordinary" way.
"J.J. should of introduced me as the world's famous, extraordinary person Honey Boo Boo because how else is she supposed to know the level of expertise she's working with here," Alana said in a confessional.
Maybe she got a little too confident, as it was actually June who was getting the steps down and Alana who fell behind. In her words, Alana felt that she lost her "mojo," because she couldn't learn as fast as she used to.
Nevertheless, J.J. was determined to keep his ladies "positive" and "focused," so that they will be ready to take home that trophy.
"I think Mama June and Alana are just now beginning to grasp how much work it takes to make 90 seconds of talent perfection," he said in a confessional. "They're a little bit of a trainwreck right now. I just need to keep them positive and focused so they can pull it off in the little time that we have left."
"Mama June: From Not To Hot" airs Friday nights at 9 p.m. ET on WETv.