Legendary actor Alan Alda revealed he has Parkinson's disease during an appearance on "CBS This Morning" Tuesday.
The 82-year-old, who shot to fame with his portrayal of "Hawkeye" Pierce on beloved 1970s television show "MASH," said he's been aware of the diagnosis for three-and-a-half years. However, he only decided to go public with his disease after seeing himself during another recent television interview.
"I could see my thumb twitch in some shots," Alda said recalling watching himself on TV, "and I thought, it's probably only a matter of time before somebody does a story about this from a sad point of view, but that's not where I am."
"I've had a full life since then," the "Manhattan Murder Mystery" actor added. "I've acted, I've given talks, I help at the Alda Center for Communicating Science at Stony Brook."
He first got himself tested for the disease after a bizarre incident where he threw a pillow at his wife Arlene in the middle of the night. "I was having a dream that someone was attacking me," Alda said, "and I threw a sack of potatoes at them. But what I was really doing was throwing a pillow at my wife." According to the actor, he read an article on how an early sign of Parkinson's is acting out dreams in your sleep. After reading the essay he got himself checked out.
While the actor, who has enjoyed a career spanning seven decades, said he does not feel anger over his situation he has battled with fear.
"In the very beginning, to be immobilized by fear and think the worst thing has happened to you – it hasn't happened to you," Alda explained. "You still have things you can do. I'm taking boxing lessons three times a week. I do singles tennis a couple of times a week. I march to Sousa music because marching to music is good for Parkinson's."
"I'm not going to worry," he continued. "While I'm trying to say something else, I'm not going to be thinking, is my thumb on a life of its own. You know, that's just one of the realities of my life. But I've acted in movies since – it's three-and-a-half years since I had the diagnosis and it hasn't stopped my life at all. I've had a richer life than I've had up until now."
Michael J. Fox is perhaps the most well-known person to have Parkinson's after he went public with his own diagnosis two decades ago.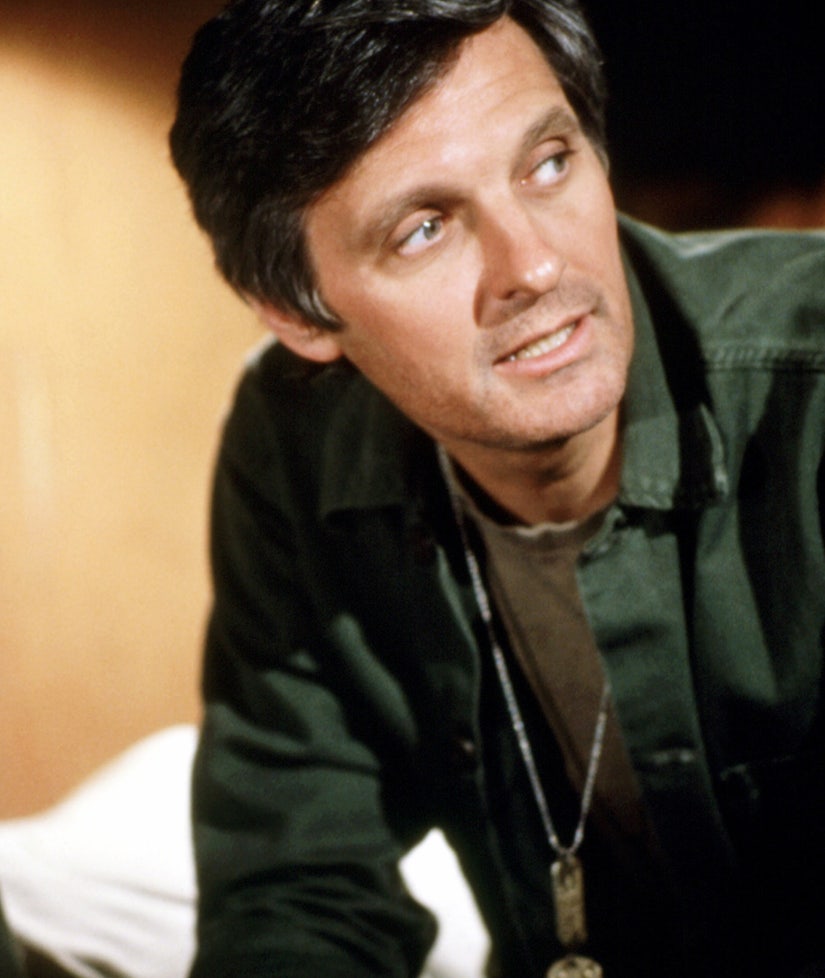 Everett Collection