Recent "Bachelorette" contender Leandro "Leo" Dottavio believes "Bachelor" alum Bekah Martinez is being reckless by publicizing third party claims he has a history of sexually harassing women.
"Right now, she's tarnishing my name and ruining my life without any evidence of anything," Dottavio told TooFab Friday. We spoke to the reality TV star after he released a statement in response to the allegations Martinez began circulating on her Instagram on Wednesday.
Dottavio was one of the men vying for Becca Kufrin's heart on the current season of "The Bachelorette," but he was recently eliminated. Martinez was after Arie Luyendyk Jr.'s heart on the last season of "The Bachelor," finishing in fifth place.
According to the people who contacted Martinez, Dottavio allegedly has a history of sending "unwanted dick pics" to women and "being more than creepy towards women." But none of the DMs Martinez shared offered any actual proof of wrongdoing, so Dottavio is finding it a challenge to defend himself.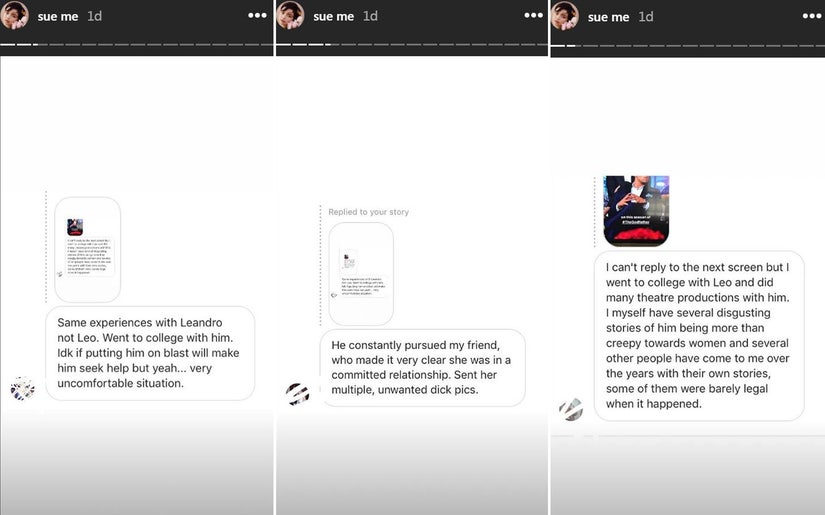 Instagram
"If I'm correct here, I don't think anyone said, 'He did this to me.' It was all a friend of a friend or 'I heard he did this to a person,'" Dottavio told TooFab. "No one was personally [speaking], so I don't know who they are. That's why I put that statement out that I did. I want to know who it was. I want to talk about it. If I did something wrong, I want to right that wrong. I'm not gonna just let it fester. Like, talk to me if that's how you feel instead of speaking for a friend though some random girl on Instagram who has a few followers."
The series of screenshots Martinez shared began with a comment Dottavio allegedly left on someone's Instagram photo four years ago that said, "You need my big dick." Martinez told The New York Post she discovered the screenshot of Dottavio's comment while browsing Bachelor Nation Reddit pages.
Dottavio also confirmed his lawyer asked Martinez to remove her posts and issue a public apology or she'll be sued for defamation. But Martinez didn't back down, and as of now, all of the screenshots are still available to view on her Instagram Story.
Dottavio told us he wants to be able to defend himself against the claims, but so far, no one has come forward with any accusations. He said it feels like we're living in a day and age in which people are "guilty until proven innocent."
"All I'm asking is for someone to come forward so that I have something to say so that I can defend myself," he said.
Martinez described Dottavio's initial response to the allegations as "toxic" while speaking to The Post because Dottavio DMed Martinez with sexual misconduct allegations against her from strangers who had reached out to him. The allegations included sexually abusing a minor and sexually abusing an animal, both of which Martinez denied. TooFab decided against sharing the anonymous allegations, although Martinez posted them on her Instagram Story.
Dottavio told us he sent the messages to point out the danger of spreading unvetted allegations from followers, noting that the allegations against Martinez could very well be completely made up.
"These were after she had started attacking me, so people were maybe trying to f--k with her, too," Dottavio said. "But they sent them to me, and I sent them to her and was like, 'What if we all posted anything that came into our DMs?' And then she posted the one about the fondling of the child on her own Story! I was trying to do it privately, and she did it on her Story. That's her prerogative. I really don't know who she is, and I really don't know her, so that's all I can say."
ABC declined to comment on this Bachelor Nation battle when TooFab reached out to the network, and Martinez has not yet replied to us.
Her most recent comment on the matter arrived on her Instagram Story Friday morning when she wrote, "Stepping away from this ongoing conversation about Leo for the next couple of days unless absolutely necessary. Please know I am not ignoring anyone or backing down, but I need a break. It's easy to focus only on the negative responses and to feel disheartened by men who continue to get away with inappropriate behavior and women who continue to protect abusers and attack their fellow women."
Read Dottavio's entire statement addressing the allegations below.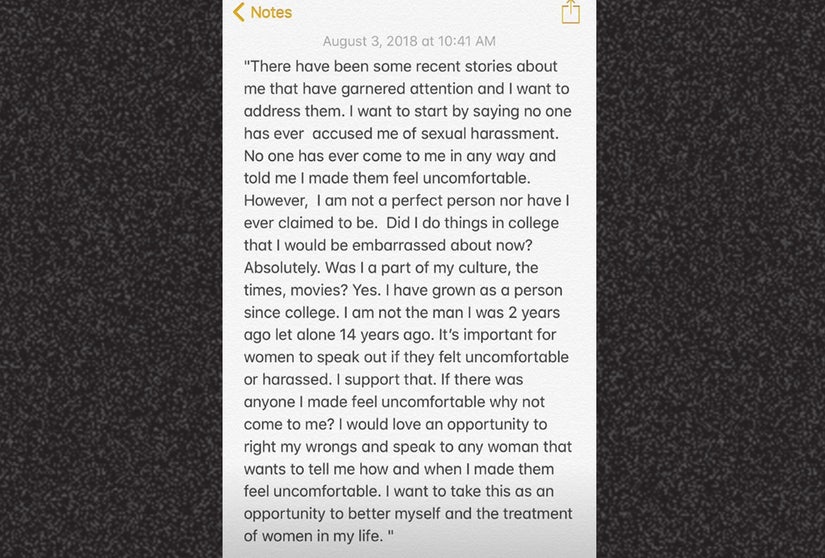 Instagram