Honey Boo Boo's return to the pageant world didn't go as well as she hoped.
Alana was upset because Geno, June's boyfriend, wasn't there as he had promised to lift her up. However, she was terrified that she was going to mess up during the dance routine. To find some clarity, Alana turned to her late dog JellyBean and went to her grave to speak with her.
"I don't know how I'm going to go through this without you," she said. "I haven't been onstage in years and I just feel like I'm not gonna be good. People expect perfection from Honey Boo Boo and what if just can't live up to that?"
"What if I lost all of my patented Boo Boo gracefulness?" she continued. "What if I mess up our dance routine? What if everyone laughs at me? There's just a lot of pressure on me and I just don't feel like I can do this."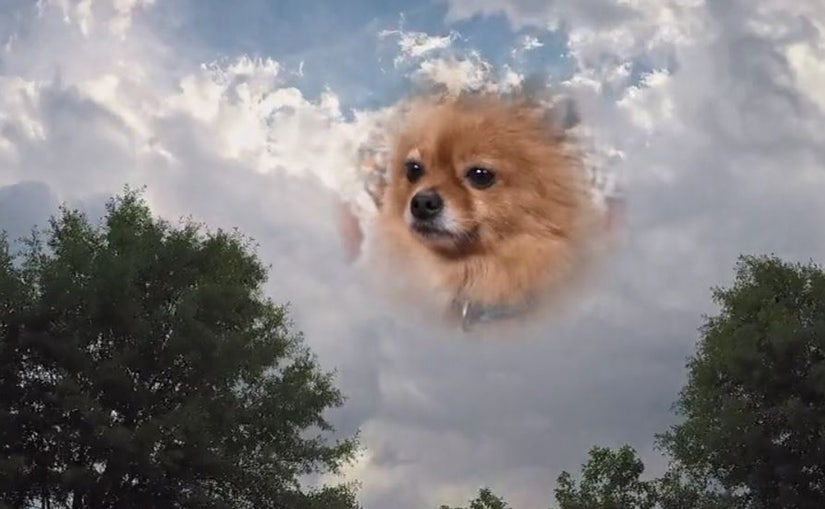 WEtv
After receiving a "sign" from JellyBean that she didn't have to prove "anything to anyone," Alana locked herself in her room and said the comeback was "off."
However, Alana called her dad Sugar Bear, who was able to change her mind.
Read on for more Pageant Day problems that unfolded on Friday's "Mama June: From Not to Hot."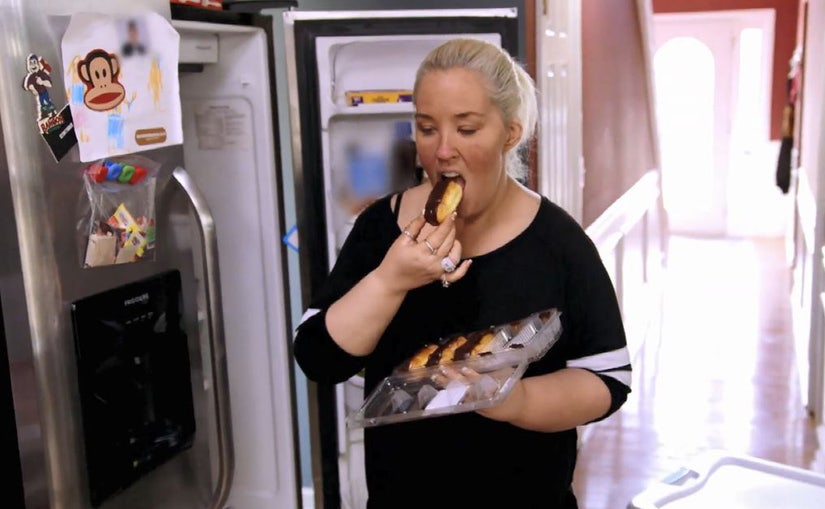 WEtv
While Alana had barricaded herself in her room and was on the phone with Sugar Bear, June was in major panic mode, causing her to reach for the treats. At that moment, Mama June was even more stressed as she hadn't even seen her new pageant dress and was worried she wasn't going to fit into it.
However, things took a turn for the worse. When their pageant J.J. Smith arrived to pick up them up for the pageant, Mama June was caught red handed stuffing an eclair in her mouth and J.J. was not amused.
"Honey, instead of feed me, you should be thinking crown me," he said to her, showing her the new gown. "I am actually worried June is not going to be able to get into that pageant dress," he added in a confessional. "If the dress doesn't fit, neither will the crown."
After she saw the dress, June began to further panic, as the the first dress she wanted to wear "didn't even come close to fitting." She joked that she might "need to pack a whole tub of margarine to help me maybe slide into this dress."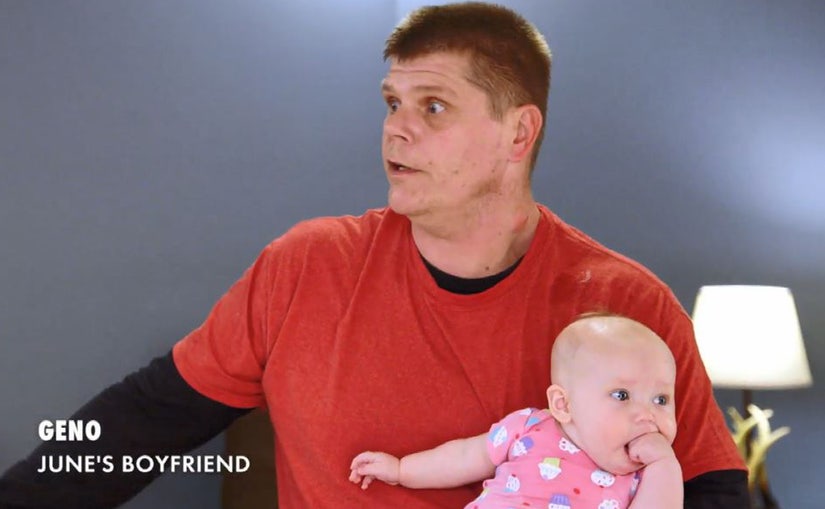 WEtv
In the beginning of the episode, Sugar Bear and his wife Jennifer called Geno to see if they could get unsupervised visit with Alana. They thought that calling Geno would be easier than trying to reason with June.
The plan possibly might of worked if June didn't walk in on Geno with his cellphone on speaker.
"Who the hell are you talking to?" June snapped. "Why are you talking to Jennifer? And why is she calling you? They can't call me and talk to me?"
"I'm sure she could, but I mean that never gets them anywhere that's the reason she called me," Geno said innocently. "Y'all ain't got no damn sense."
This set June off. "I don't know what the hell is going on here," she said in a confessional. "Geno is going to be my future husband and he needs to be on my team, especially when it comes to Sugar Bear and Jennifer."
Geno and June's spat exploded into a fight, which resulted in Geno leaving the house.
"I can't talk to June when she's like this," he said. "I just need to get out of here."
Jennifer Has A Revenge Plan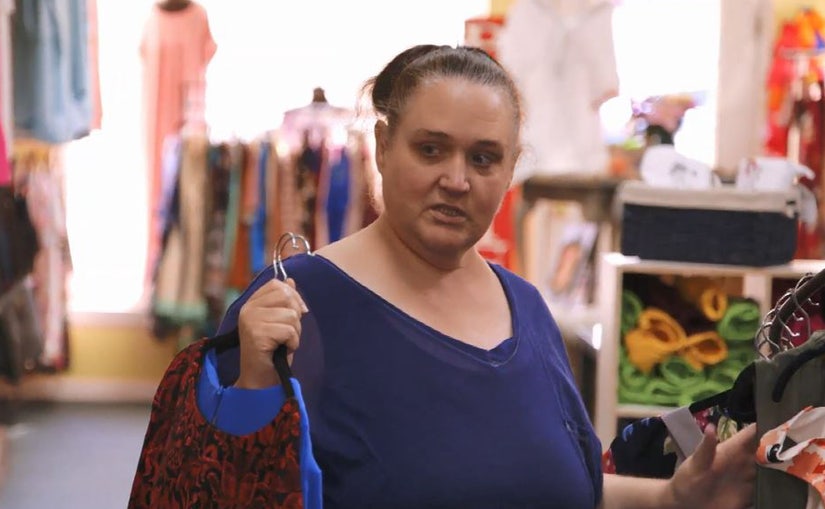 WEtv
June's gut feeling that Jennifer had an ulterior motive was right on the money as Jennifer showed us that she's brewing a plan to get revenge on her husband's ex.
Last season, after June lost all of her weight -- and went from "not" to "hot" -- Mama June walked into Jennifer and Sugar Bear's wedding with her new slimmed-down figure in a tight red dress. Now Jennifer plans to show up to the pageant and to throw her weight loss in June's face.
"That day was supposed to be all about me," Jennifer said. "So it's really gonna feel good to show up at her pageant over 100 lbs lighter when she's starting to gain her weight back."
Although, Jennifer might not be at her goal weight yet, she's definitely lost a lot since having undergone the same procedure that June did. June and Sugar Bear went shopping so she could find the perfect dress to throw in June's face. Although we didn't get to see it, the dress made Sugar Bear say, "Damn, June ain't gonna like that one."
"Oh revenge is going to be so sweet," Jennifer replied back.
"Mama June: From Not To Hot" airs Fridays at 9 p.m. ET on WETv.