One of this year's nominees in the MTV VMAs "Video With A Message" category has a particularly relevant story to tell.
While the music video "Gatekeeper" came out before the #MeToo and Time's Up movements, its singer Jessie Reyez was already seeking to bring greater awareness around issues of abuse in the music industry in early 2017. Reyez's video bravely tells a story aimed at exposing a culture of abuse while also serving as a very public accusation against a powerful man in the industry.
The director of "Gatekeeper," Peter Huang, spoke with TooFab about the lack of accountability within the music industry and the process of telling Reyez's story before #MeToo took the world's attention by storm.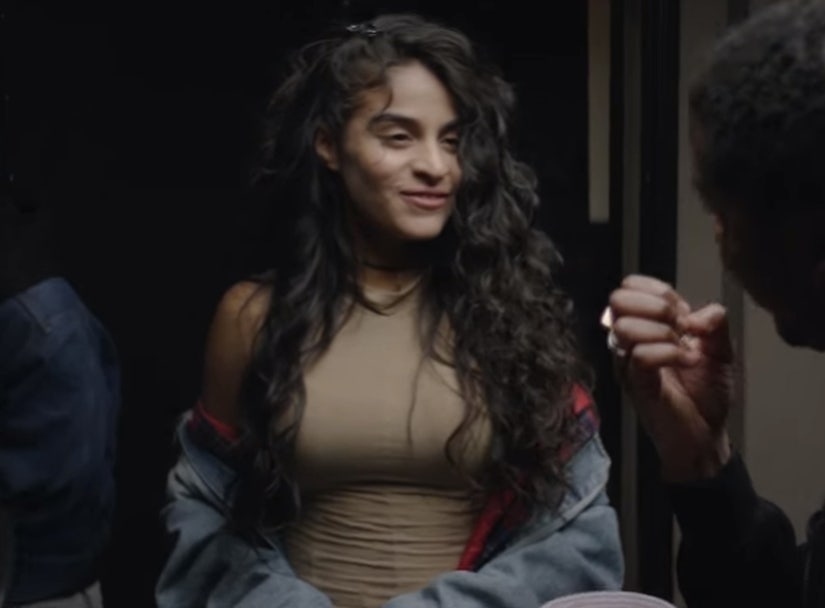 YouTube
Reyez claimed she was sexually harassed by "Drunk in Love" producer Noel "Detail" Fisher. Her accusations came after two other female artists filed their own cases against Fisher earlier this year.
In the music video, which Huang told us is meant to be a reenactment of Reyez's encounter with "Detail," we see the budding singer being aggressively propositioned by a man in the back of an SUV. Reyez has claimed she was assaulted in real life. TooFab has contacted Sony in regards to the allegations surrounding Noel "Detail" Fisher.
Read on for our full interview with Huang.
Why Jessie Reyez and Director Peter Huang Decided to Reenact Her Alleged Abuse
Initially, Huang wanted to gesture toward the abuse in an abstract and conceptual way when he first began working on the video for "Gatekeeper."
However, he and Reyez eventually decided that a reenactment was the most powerful way to tell the story.
"We were kind of on the fence about it being like more of a surreal and abstract video," Huang said. "So we decided to actually go more toward what happened to her. And so I actually just got off the phone with her and her managers and she just described the night that inspired the song [...]. I was like,'Well, why don't we just make like a short film out of it?' I thought it was such a strong thing to kind of visualize."
How Reyez Dealt With Reliving Her Traumatic Experience
We also asked Huang how Reyez dealt with reliving her traumatic experience while filming the video.
"It's very draining and as the takes kind of went on, it was really interesting to see that afterwards she started just getting quieter and quieter with each take," Huang recalled.
"I remember having to stop," the director said about the shoot, "she was kind of getting a little bit smaller in her persona and I was like, 'This hasn't happened to you yet [the assault in the timeline of the video], so you have to kind of be able to speak up at the very beginning of the scene' and she was like, 'Oh yeah, I didn't even notice.'"
"Because even when you're sitting there in the van [shooting the video], everybody could feel the tension," he said of the pivotal scene. "I think that's a compliment and Milton Barnes, the actor who actually just like totally really brought that energy to life in that scene. And everyone in the van after each tape was like 'Jesus.' [Y]ou can feel it in the pit of your stomach."
Huang added that Barnes did such a convincing rendition of Reyez's account of the alleged events that after a few takes Reyez really wanted to "punch" him in the face.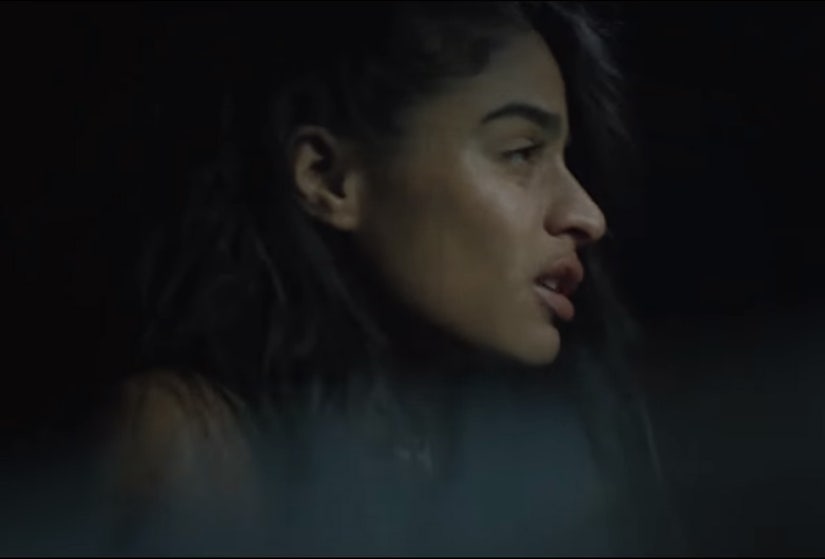 YouTube
Huang told TooFab he thinks the most important thing to bring about change is holding powerful people in the music industry accountable. Repercussions, both legally and financially, are rarely imposed, according to Huang, in comparison to the volume of abuse actually going on.
"There's really no accountability," Huang said. He then went on to reference a story TMZ broke in May regarding allegations "Detail" had sexually abused two women, with one of the females also claiming the music producer had raped her.
While the two female artists were granted restraining orders against "Detail," Huang wanted to see a bigger response within the music industry itself. In addition, he said there would not be a "real solution" until we have a "legal system" that "actually works."
The "Gatekeeper" video was released in April 2017, but it wasn't until TMZ's story this past May that Reyez made public who her song was about. She tweeted the link to the article along with her story.
One night, over 6 years ago Noel 'Detail' Fisher tried this on me. I was lucky and I got out before it got to this. I didn't know what to say or who to tell. I was scared. Fear is a real thing. The girls that came out are brave as hell. https://t.co/EiudYeBNuT

@Jessiereyez
"Oh I'm the gatekeeper/ Spread your legs/ Open up/ You could be famous/ If you come up anywhere else, I'll erase you," Reyez croons on the chorus of "Gatekeeper.""Drink up, bitch, we got champagne by the cases/ Don't you know? Don't you know?/ We are the gatekeepers/ Spread your legs/ Open up/ You could be famous/ You know we're holding the dreams that you're chasing/ You know you're supposed to get drunk and get naked."
The song represents a story that many women in entertainment face -- that of being offered a career in return for "favors" -- but this has been particularly apparent in film and television due to the Harvey Weinstein scandal and the #MeToo movement that followed.
According to Huang, the music industry still has a long way to go in talking about this important issue.
"I think a lot of it is just that people don't want to talk about it," Huang conjectured,"because it's a lot to go through [...] even just like coming forward."
In the "Video with a Message" category, "Gatekeeper" is against other popular music videos, such as Childish Gambino's "This is America" and "1-800-273-8255" by Logic featuring Alessia Cara and Khalid. See who takes home the Moonman when the MTV Video Music Awards air tonight at 9 p.m. EST on MTV.