In an interview with Cosmopolitan, the pop star recalled how during the time of her "Stripped" (2002) makeover -- which included black and platinum blonde striped hair, belly button rings, and chaps -- MTV categorized Aguilera as the "bad girl," while Spears was marketed as the "good girl."
"It's hard to hear yourself being called names," Aguilera told the publication for their October cover story. "I remember being hurt by these commercials on MTV, pitting Britney as the good girl and me as the bad girl. It's like, if I'm going to be demure and innocent, that's okay. But if I'm going to just be myself, I'm trouble."
The "Burlesque" star also explained why she will never date another celebrity. Aguilera, who has been dating guitarist Matthew Rutler since 2010, said that she's had "opportunities" to date other stars, but it just isn't her "style."
"I've had opportunities, but it isn't my style to date another person in the business," she said. "There's gotta be something wrong with you if you want to be in this business. I mean, 'hi!' I definitely have my issues. I think that I can only handle one [celebrity] in the relationship, and I need to be it."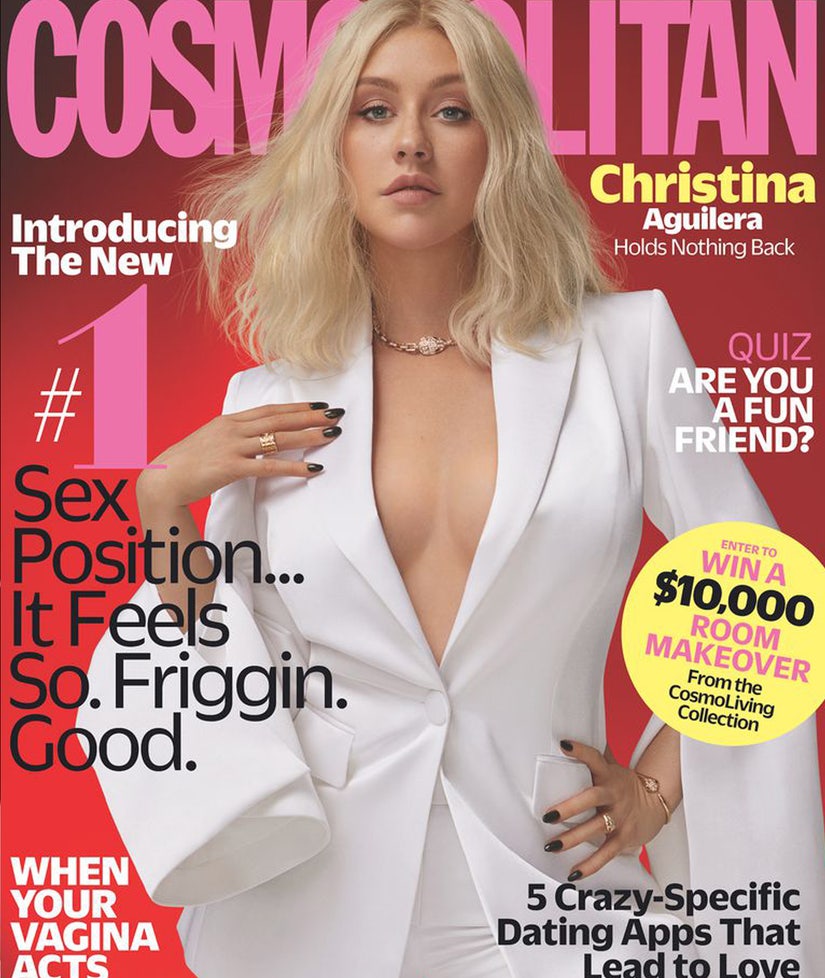 Kai Z. Feng
For her latest album "Liberation," Aguilera went for an all-natural and really "Stripped" down look for the cover. The singer said that although she still loves getting "glammed up," she wanted to show imperfections -- like her freckles. She added that it can be "scary" to be vulnerable, but said that she's up for the "challenge."
The "Beautiful" singer also expressed how she wants women to own their bodies and be themselves.
"I love the female body, and I think it's something to be proud of, not something that men should dictate ownership of," she said. Aguilera added that although her hit "Diirty" was "extremely controversial at the time," today it would be "nothing" compared to what we see.
"I hope I paved the way," she said. "And helped set the ground rules that women can be any version of themselves they wanna be and proud of it."
The October issue of Cosmopolitan hits newsstands September 4.