In a new interview with Elle, Gomez explained why she did not issue a public statement when the news first broke about Lovato's brush with death.
"All I'm saying is, I reached out personally," she told the magazine. "I didn't do a public thing. I didn't want to. I...I love her. I've known her since I was seven. So...it's...that's what I'll say."
Gomez first met Lovato on "Barney and Friends" in the early 2000s. The two child actors both went on to become popular Disney Channel stars and then broke free of the Disney mold years later to become viable international pop stars.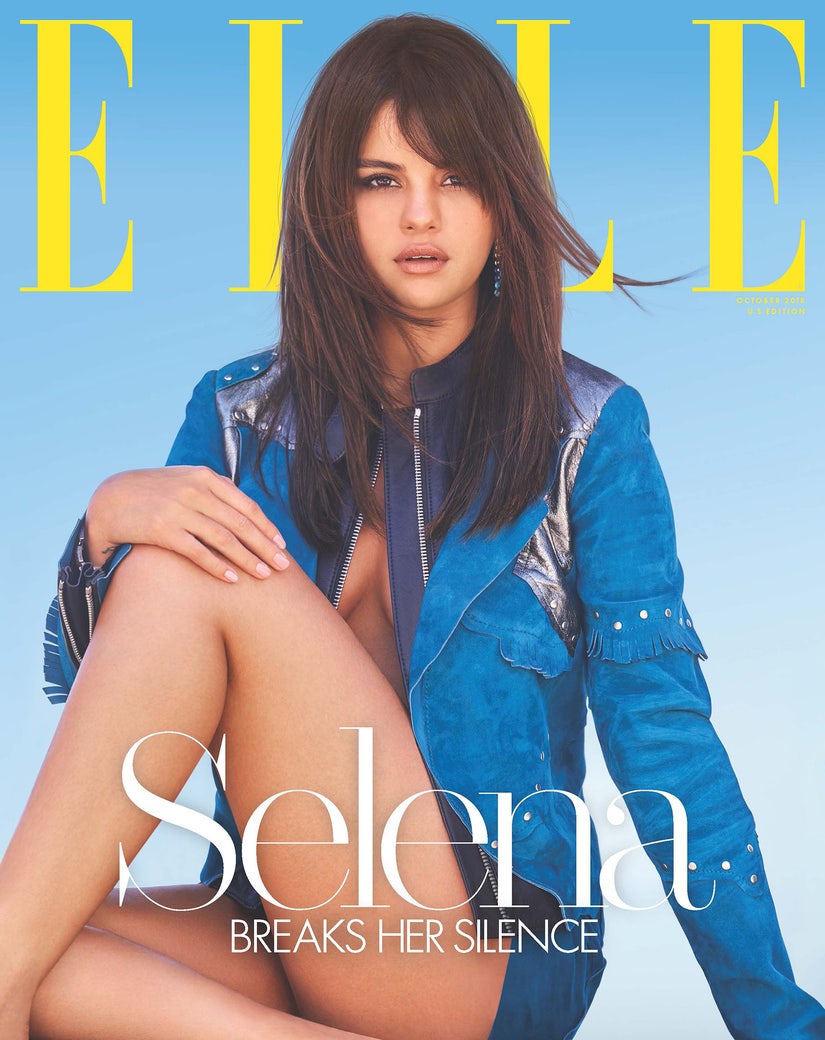 Elle
Many celebrities made public statements of support for Lovato after her overdose over the summer, which saw the singer hospitalized and later go to rehab.
Meanwhile, in the same interview the "Back to You" singer also talked to the publication about distancing herself from Hollywood after a rollercoaster 2017 and early 2018. Gomez, who suffers from the autoimmune disease lupus, received a kidney transplant in the summer of 2017 and later broke up with her then boyfriend The Weekend that fall.
The actress, who's been working on a new album and just completed her second Coach collaboration, revealed that she moved to Orange County earlier this year as Los Angeles began to feel too "claustrophobic."
"It's been such a release," Gomez said. "L.A.'s just gotten really claustrophobic for me. I can't do any of the things I do here in L.A. It's just impossible."
Gomez already wears many hats, but told the publication that she's been volunteering for an anti-sex slavery organization and has been working "five days a week," in addition to studio time and her on-going collaboration with Puma. The "Come and Get It" singer explained that at 26, she's "happy" and trying to live a simpler lifestyle.
"I'm going back to simplicity. That's always who I've been. It's not me saying, 'I feel the best I've ever felt.'" It's me saying, 'I'm exactly where I am. And I'm so happy I'm in this place.' It's a lot of self-discovery. From 20 to 26? Oh my gosh. I feel like a totally different person."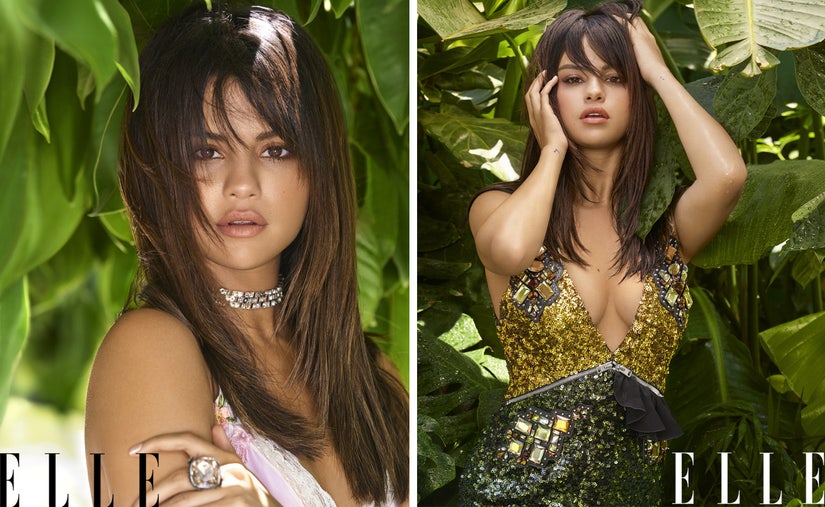 Elle
However, many people weren't happy with Gomez after she filmed "A Rainy Day in New York" last September, as it was written and directed by Woody Allen, who has been accused of allegedly molesting his seven-year-old daughter, Dylan Farrow, in 1992. (He's never been formally charged.)
As a role model for young girls and now a volunteer for a sex trafficking organization, Gomez received backlash after not publicly denouncing the film or saying she had any regrets working with Allen. (According to The Hollywood Reporter, there are rumors that the film, which also stars Timothee Chalamet, Jude Law, and Elle Fanning is to be "shelved indefinitely" by Amazon Studios.)
Gomez explained that she's "not on the Internet," and hasn't been "for months," but wanted to "scream" after all of the negative feedback on the "Online Outrage Machine."
"I can do whatever I want! Don't put words in my mouth!' Gomez said. "I'm not on the internet. I haven't been on the internet in months. I don't have my password for Instagram. I have no apps on my phone, no photo editing apps. I have Peak, a brain game."
But don't fret Gomez fans, the most followed Instagram account still gets updated through her friend's phone.
The October 2018 issue of Elle hits newsstands September 25th.