Janet Jackson has opened up about returning to her tour after her dad Joe Jackson's death in June and what it was like growing up in music's most famous family.
"It's very tough," Jackson explained to InStyle about her dad's passing. "But it was also difficult coming back because I was very much behind [with] rehearsals."
"I didn't know if I wanted to cancel the tour," she continued. "But I think my father would've wanted me to continue...I for sure had some time. He is in a better place. I've said this before, but you'll never forget [the pain]. The hurt is always there, but you learn how to move forward."
The singer also touched on what it was like growing up famous and how that affected her self-image, leading to a long battle with self-esteem issues.
Read on to see what the pop icon said about Michael, her thoughts on her own appearance, and how her parents instilled a strong work ethic in their children.
When it came to adjusting to fame at such a young age, Jackson said her parents kept her and her brothers grounded growing up by doing chores, such as cleaning animal cages.
"It's so funny -- my brothers talk about it to this day. We would play to a crowd of 20,000 people, and the next day we were at home," she said. "My parents would make us get up at 7 in the morning. Why? We had to rake the whole yard. Now, we're talking about 3 acres. Every leaf had to be gone out of that yard. You had to clean all the animal cages and wash all the animals. We had a house-keeper and chefs growing up. And the house-keeper was there to watch us take care of our rooms. Make our beds, vacuum the floor, mop the kitchen. She was there making sure we did what our parents wanted us to do."
The "Scream" singer explained that when her siblings would do their duties they would sing.
"[Those chores] kept us grounded," Jackson said. "Taking the trash out late at night. We did it all [while] singing. We would make up songs. I had to stand on top of a swivel chair in order to do the dishes because I was so short. That's how young I was. Someone else would be cleaning the counters and kitchen tables. Someone else would be sweeping the floor, and we'd sing a three- or four-part harmony."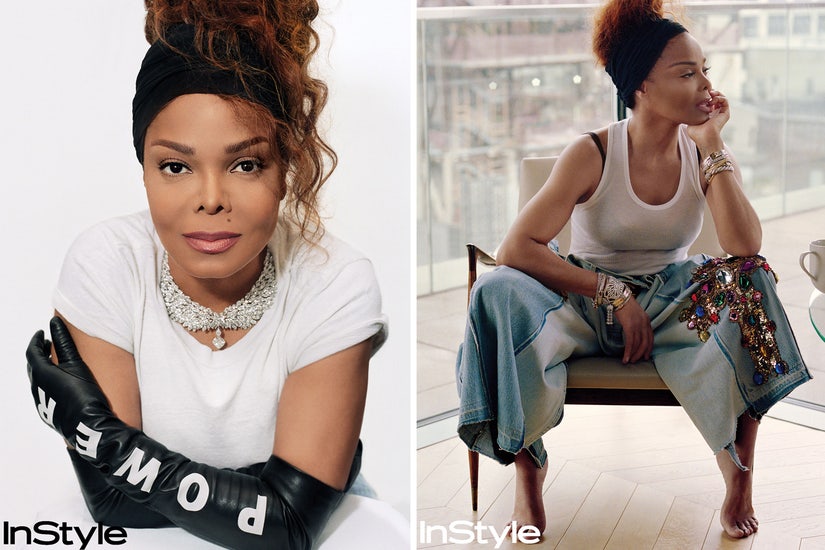 InStyle/span>
On How She and Michael Dealt with Self-image
When asked if Jackson and her brother, pop icon Michael Jackson, would ever talk about self-image while growing up in the industry, the singer spoke about the "stupid" standards that were put upon entertainers.
"I remember growing up and being in this business was always this important thing," Jackson said. "Because it was the thing. And you had to be a certain size, you had to be thin to be an entertainer. Stupid crap like that. That's just this business I'm in. I think it's changed, thank God. People are more accepting of others. Which is the way it should've been from the jump. That can really mess with you."
The multi-time Grammy winner also told the publication -- for their October 2018 beauty issue -- that learning to love herself in the industry was "difficult" for her to do and it was hard for her to "find anything" to love about herself.
"At first, I couldn't find anything," Jackson said. "I would look in the mirror and start crying. I didn't like that I was not attractive. I didn't like anything about me."
How Janet Learned to Fall In Love With Her Appearance
Thanks to the help of therapy, the pop sensation ended up "falling in love" with different aspects of her appearance.
"I wound up falling in love with the small of my back," she said. "And then from there I found more things. And then finally realizing my smile isn't that bad after all. I thought I looked like the Joker because it was so big."
"A lot of that has to do with experience, getting older," Jackon continued. "Understanding, realizing that there isn't just one thing that is considered beautiful. Beautiful comes in all shapes, sizes, colors."
Jackson said that now she feels the most beautiful when she's with her son, Eissa, 1.
"I feel like I'm being corny here, but it's just the honest truth: I feel most beautiful when I'm with my son, because of the gift that God has given me," she said. "He allowed me to do so at that age. My baby is so sweet and so healthy, so happy and so full of love."
The October 2018 isuse of InStyle hits newstands September 14th.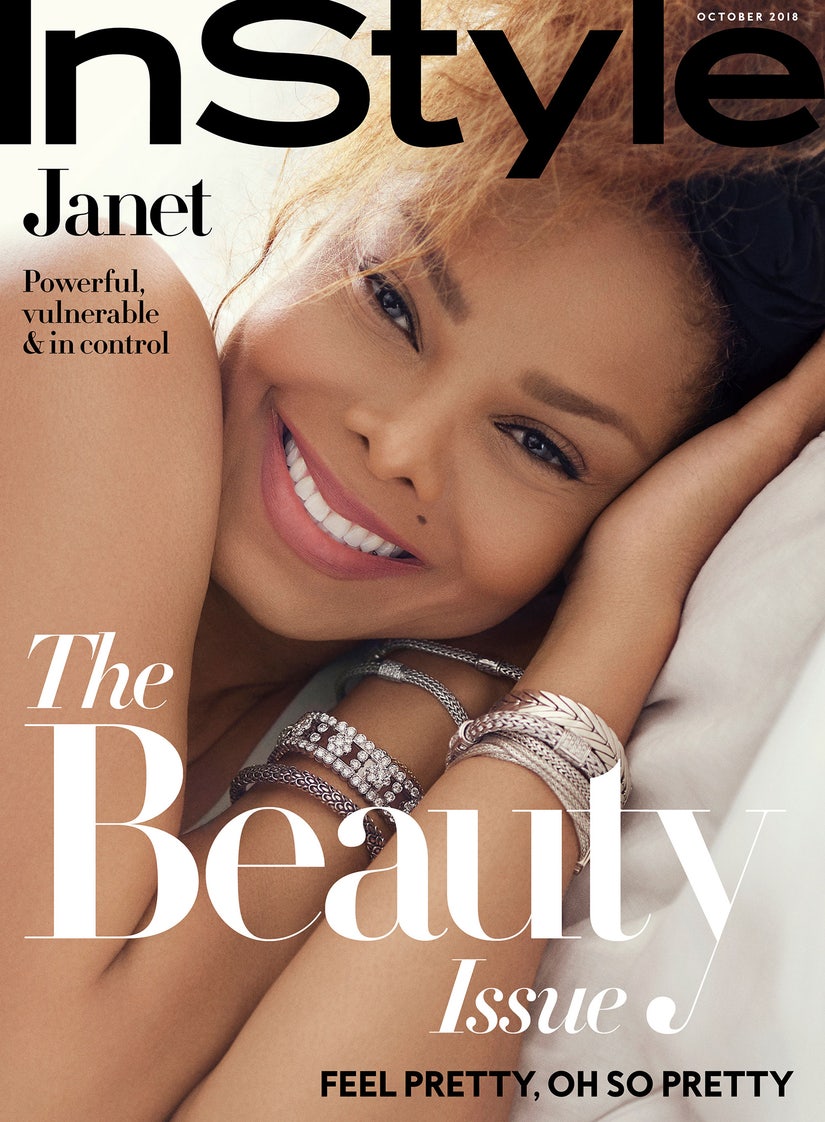 InStyle