"The Nun" star Bonnie Aarons would definitely be interested in reprising her "Princess Diaries" role for a third film if the studio gives it a green light and thinks that Anne Hathaway should be the one to direct it.
"Are you kidding? Of course I would go do it," Aarons told TooFab. "I love 'The Princess Diaries!' Are you kidding? Yes, yes, yes, yes, yes, yes, yes!"
Before she was terrifying us as a ghoul in "The Conjuring" universe, Aarons was known for her role as Baroness Joy von Troken in both "Princess Diaries" movies.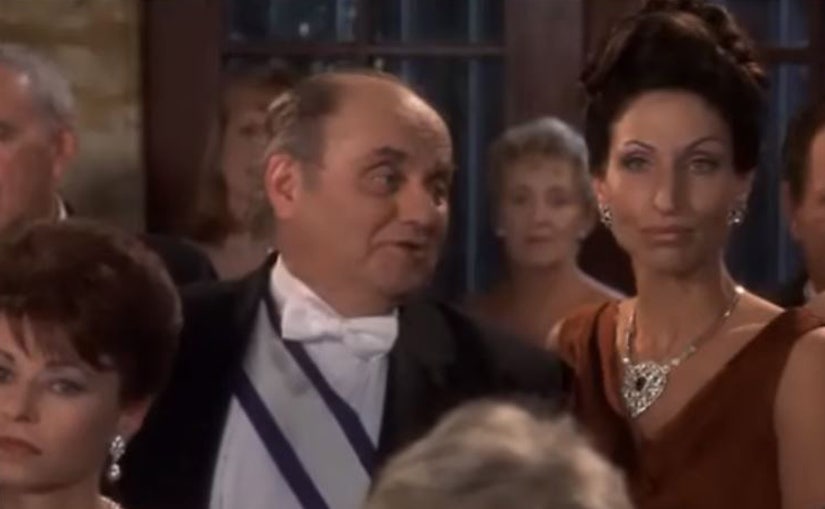 Disney
"Well I don't know if they're going to do one," she said. "I have no idea if they're going to do one, but I mean there was talk about doing one, but I don't know. In my opinion, the person that needs to direct it is Anne Hathaway. ... I mean I don't foresee anyone else directing that."
Aarons added that she wasn't sure if Hathaway is "interested" in directing, but said that she's "just so amazing." When asked whether it would finally be her character's turn to grab the crown (third times a charm!), Aarons laughed and explained that she "can't say that," but believes "there might be something written," but she wasn't able to confirm.
Back in July 2017, EW reported that Meg Cabot, the author of the novels that the films are based on, confirmed that a script for a possible third installment exists. Before that, late director Gary Marshall told People in March 2016 that he was talking about the possibility with Hathaway. "I was with Anne Hathaway a couple weeks ago. It looks like we want to do 'The Princess Diaries 3' in Manhattan," he said at the time.
"Man, I would love it," Aarons reiterated. "I would do it."
The actress also spoke to TooFab about transforming into The Nun for the standalone horror film, in which her character is the titular antagonist. Aarons plays the demon nun Valak, a malevolent force that haunts a priest (Demián Bichir) and a young nun (Taissa Farmiga) when they go to Romania to investigate the death and suicide of another young nun.
Although Aarons can't speak about her incredible makeup transformation process in detail, she did spill that the work is all done with a brush, describing the character as the "hand-painted Mona Lisa" of the film.
The horror flick that hit theaters this weekend was filmed in Romania, with many scenes taking place in underground cave-like homes, making on-set scares even easier. Aarons even said that her makeup was so frightening that a bat "took a good look at [her] in that Valak makeup and flew right into a tent."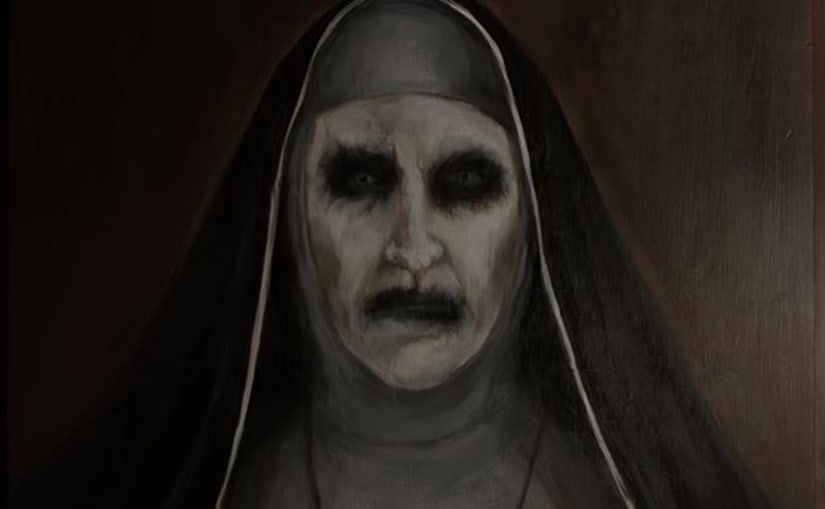 New Line Cinema
Aarons has played The Nun three times: first in "The Conjuring 2," second in "Annabelle: Creation," and then now in "The Nun." Aarons said that she felt "honored" that the character now has her own film.
"It was fantastic. I'm so honored," she said. "I'm so grateful to them you know for allowing me to play this character. I love it. It's so much fun. It's fantastic."
After starring in these horror films and being a scary movie fan, what oddly scares Aarons the most are interviews and red carpets. Aarons said she sometimes worries about saying something "stupid" while doing press and thinks it's "scary" to walk the red carpet.
When asked what she loves most about horror films, Aarons explained, "When you watch a horror film, you release a lot of fear. You know, you experienced this fear, but then you release it and there's nothing that feels better than releasing your fears."