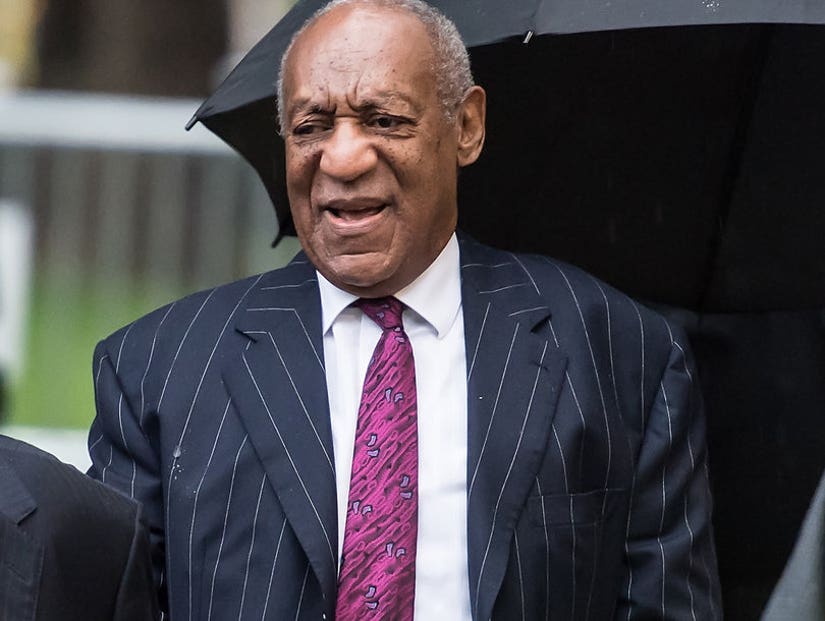 Getty
"It is time for justice," the judge said during sentencing.
Bill Cosby was sentenced to three to 10 years in Pennsylvania state prison on Tuesday, for drugging and sexually assaulting Andrea Constand at his Philadelphia home in 2004.
Ahead of his sentencing, Judge Steven O'Neill ruled Cosby to be a "sexually violent predator," meaning his name will appear on a sex-offender registry and will have to meet with counselors and report to authorities for the rest of his life.
The 81-year-old's lawyers had asked for house arrest, saying the legally blind entertainer was too old to do time behind bars.
"It is time for justice," O'Neill said today in court. "Mr. Cosby, this has all circled back to you. The time has come."
The sentencing comes after Constand's victim statement was released earlier today, where she wrote that "Bill Cosby took my beautiful, healthy young spirit and crushed it."
"He robbed me of my health and vitality, my open nature, and my trust in myself and others," she continued. "Instead of looking back, I am looking forward to looking forward. I want to get to the place where the person I was meant to be gets a second chance."
"I heard the very clear impact on your life," the judge told Constand during sentencing.
The comedian did not make a statement in court.