"This whole notion of people crying all the time at our television show is so beyond me," Fogelman told TooFab.
"I never knew that that was going to become part of the narrative," Fogelman told TooFab in an interview. "When I did the pilot of 'This Is Us,' I was really proud of it and I thought we've made something really good and really touching and really funny. And when they started screening for people, men and [women] were crying hard and I didn't know what was happening."
"It wasn't that I didn't think it was moving, I just didn't expect it," he added. "I didn't expect that we would have emoji tissue boxes, you know what I mean, and that was going to become a thing. But people are clearly looking for a place to emote and connect."
Fogelman, who incorporates a lot of his own biography in his work, said that he believes life in general is "inherently emotional," and that if you ask any person about their family, childhood, marriages, or losses, they would get sentimental thinking of their experiences.
"What I find more unusual is not that people are crying watching my stuff, it's that it feels like that's become a narrative because it's not something that happens all the time," he said. "We prefer our art to be a little bit more withholding and I'm not quite sure why because the human experience is often much more emotional and alive than some of our art is allowed to be."
Fogelman, however, did admit he was moved while putting the finishing touches on an episode for the new season.
"This whole notion of people crying all the time at our television show is so beyond me," he said. "But I will say yesterday I was editing an episode and the emotion of it took my breath away and in such an uplifting, positive way. I literally almost gasped."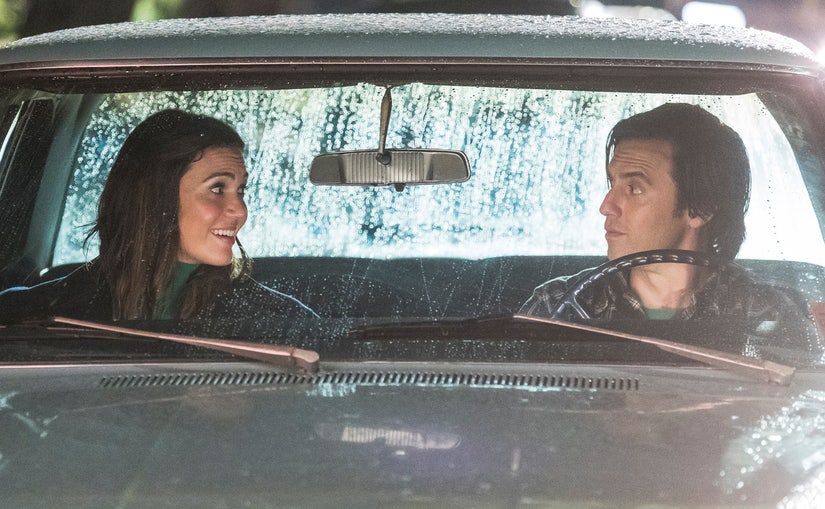 NBC
Fogelman explained that Metz's character Kate Pearson has a "powerful" storyline in Season 3. He also said that he's "excited" about all of the "new chapters" for the Big Three characters: Kate, Randall, and Kevin.
"They're all embarking on these completely new stories and they all feel really fulfilling and great," Fogelman said.
A strong focus for the new season will be on the love story of Jack (Ventimiglia) and Rebecca (Moore), before his fate was sealed.
"One of the things that's been so great, is we know exactly what happens to Jack and Rebecca, you know, how their marriage went, the ups and downs with their marriage, you even know how Jack passed away," Fogelman said. "The only thing that remains to be seen is how Rebecca rebounded from it. What's so interesting watching their courtship is you know how it all ends up."
"Oh my god, [their courtship is] the most romantic thing I've ever worked on because you're watching these characters and you know the ending of their story, but now you're watching the beginning of it and it is just so much fun to watch," he continued. "I can't wait for people to get to see. It's a slightly different color because it's like an old-school romance and it's really, really cool and really fun and both actors are wonderful."
"This Is Us" Season 3 premieres Tuesday, September 25 at 9 p.m. ET on NBC