"I was sad that people couldn't see the point of it," she tells Oprah.
Julia Roberts dipped her toe into the social media pond earlier this year by joining Instagram and she's already seen the negativity that comes along with it.
While the 50-year-old actress has blocked anyone she doesn't follow from commenting on her posts -- and she only follows 25 people -- that didn't stop her from seeing the hate spewed online about her appearance.
"Something did happen recently on my niece Emma's Instagram that I think taught me a lot about what it's like being a young person in today's society," Roberts told Oprah Winfrey in the new issue of Harper's Bazaar.
Referring to niece and "American Horror Story" star Emma Roberts, Julia said, " One weekend morning Emma slept over, and we got up and were having tea and playing cards and having this beautiful morning, and then a couple of days later she posted a picture of us."
"And the number of people who felt absolutely required to talk about how terrible I looked in the picture -- that I'm not aging well, that I look like a man, why would she even post a picture like this when I look that terrible -- I was amazed at how that made me feel," she continued.
"I'm a 50-year-old woman and I know who I am, and still my feelings got hurt," Roberts added. "I was sad that people couldn't see the point of it, the sweetness of it, the absolute shining joy of that photo. I thought, 'What if I was 15?'"
While seeing those comments clearly wasn't a wonderful experience, Roberts said she was "happy" it happened to her.
"I had this whole new glimpse into a way of living that I didn't get at all," she told Oprah. "You have to go through things to understand them, and this was just a little paper cut of what can really go on with social media."
Roberts added that she joined the social media app after her kids kept asking her about it. "Why don't you do that? That'd be cool," she said they'd ask.
"It's definitely a balancing act, and it's been tricky figuring out what to post because I am private, but I am also friendly," she added.
Since joining the site, Roberts has racked up over 2 million followers and shared over 50 posts, giving fans a look inside both her personal and professional life.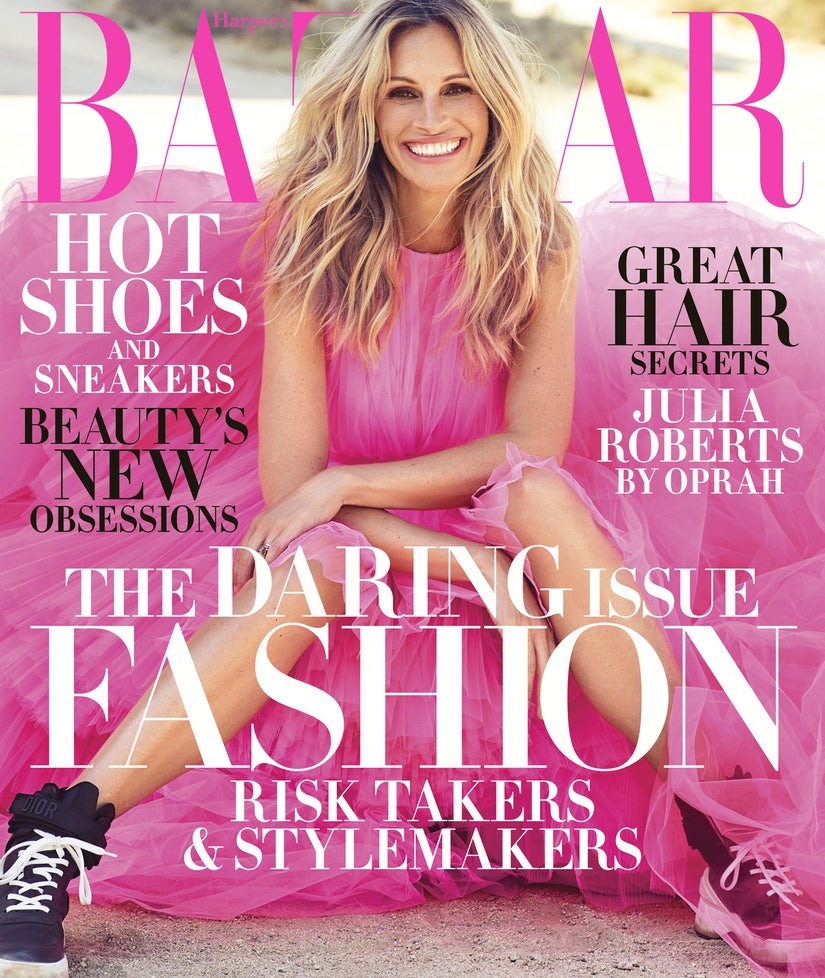 Alexi Lubomirski