The Aussie star looked dashing in her choice of attire.
The gorgeous Australian turned up at the BFI London Film Festival on Sunday in a smart looking outfit. The "Big Little Lies" star strutted on the arrivals carpet in a black suit, featuring capri trousers, a bright pink shirt and high heels.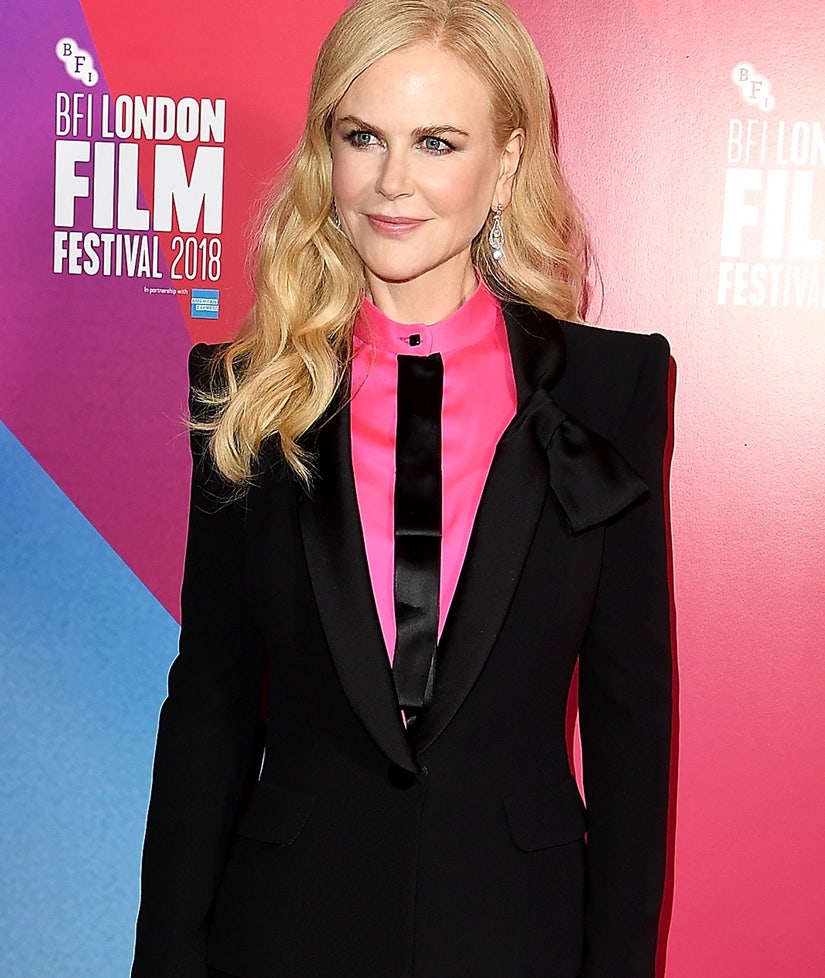 GETTY
She was there for a screening of her new film "Destroyer" which debuts in US theaters December 25. In the movie Kidman plays a cop who "reconnects with people from an undercover assignment in her distant past in order to make peace," according to the IMDB page for the movie.
In other news, Kidman spoke very candidly about her marriage to Tom Cruise in an interview with The Cut published Monday.
In the chat, the Oscar winner said her 11-year marriage to Cruise acted as a kind of shield against harassment in Hollywood.
"Being married to Tom Cruise at 22 [in 1990] is something I'm always reluctant to talk about, because I'm married now to the man who is my great love [Keith Urban], and it almost feels disrespectful," she explained to the publication.
"That said, I got married very young, but it definitely wasn't power for me — it was protection," Kidman continued. "I married for love, but being married to an extremely powerful man kept me from being sexually harassed. I would work, but I was still very much cocooned."
The couple eventually filed for divorce in 2001, with Kidman noting that "when I came out of it at 32, 33, it's almost like I had to grow up."
While she had some armor while married to Cruise, Kidman said that she, "of course" has had #MeToo moments in her life, "since I was little!"
"But do I want to expose them in an article? No. Do they come out in my work? Absolutely," she continued. "I'm open and raw. I want to have my well of experience and emotion tapped into, used — and I'm not just talking about sexual harassment. I'm talking about loss, death, the full array of life. But it has to be by the right people so it's not abused again."
Read Kidman's full "Women and Power" piece at The Cut.