The 19-year-old daughter of Johnny Depp and Vanessa Paradis stuns in V Magazine.
Sporting nothing but a handbra on the cover, the teenager looks gorgeous in a spread shot by her good friend Luke Gilford and featuring the Chanel ambassador in the fashion house's designs.
Inside the magazine, she's also interviewed by fellow Chanel ambassador Kristen Stewart, who Depp has known since she was around 15 years old.
Depp said that working with Gilford on the shoot made her feel comfortable, as if she was "looking into my friend's eyes," something Stewart has struggled with in the past.
"It's dope that you're already able to work with people who allow you to do that. It took me years to be able to figure out exactly how to own my voice and not feel nervous about it or like I was providing answers to questions that I didn't really have answers for," said K-Stew. "And then all of a sudden I'm saying something I don't mean."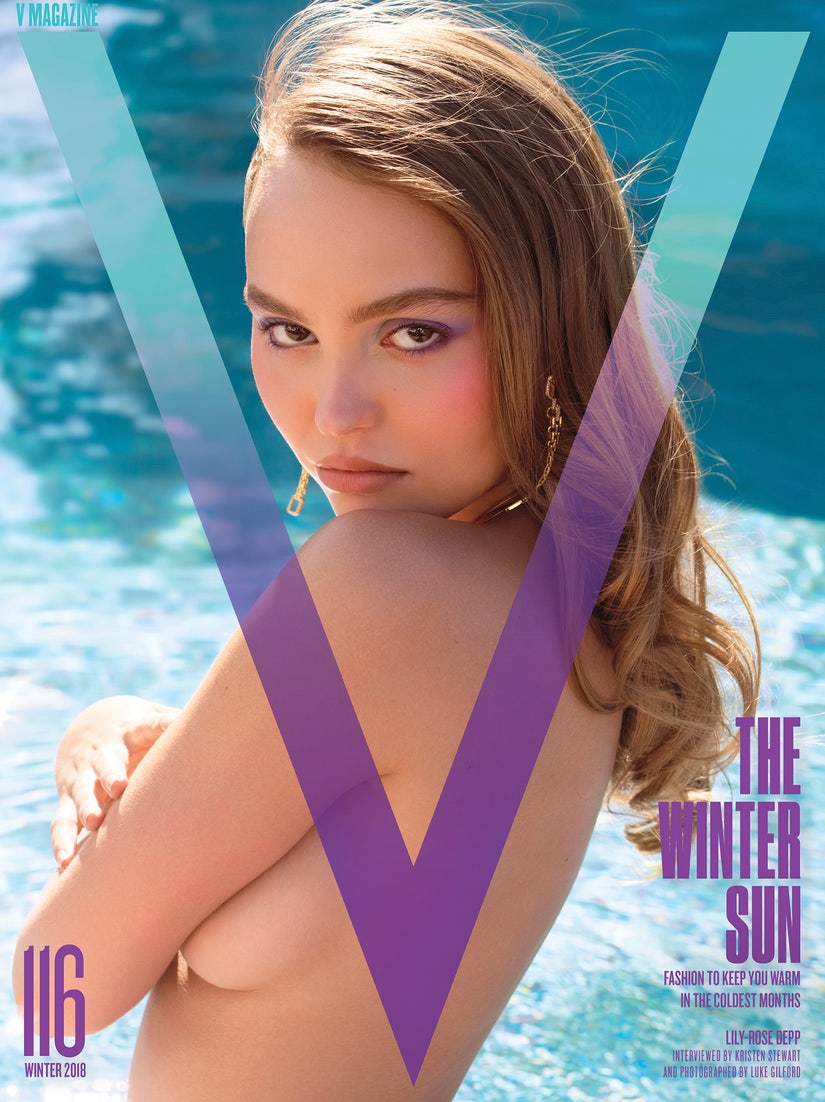 Luke Gilford
Depp added that she loves acting because it "allows me to get out of my own head," adding that she has "a way easier time acting like someone else than acting like myself."
Looking back at their first meeting at a Chanel event years ago, Stewart recalled thinking, "She looks f--king cool. I want to be friends with her."
"I did my first campaign for them when I was 15, which was crazy. I remember when they told me, I thought I was dreaming," said Depp. "For a 15-year-old girl to be told that, I was just so excited and just couldn't believe that they wanted me. Karl [Lagerfeld] and I actually met when I was like eight, with my mom. He's so sweet. It really is rare to find someone like that who is such an icon in so many ways, and has been for so long, but who is just such a genuinely sweet and welcoming person. We will send each other pictures of our cats."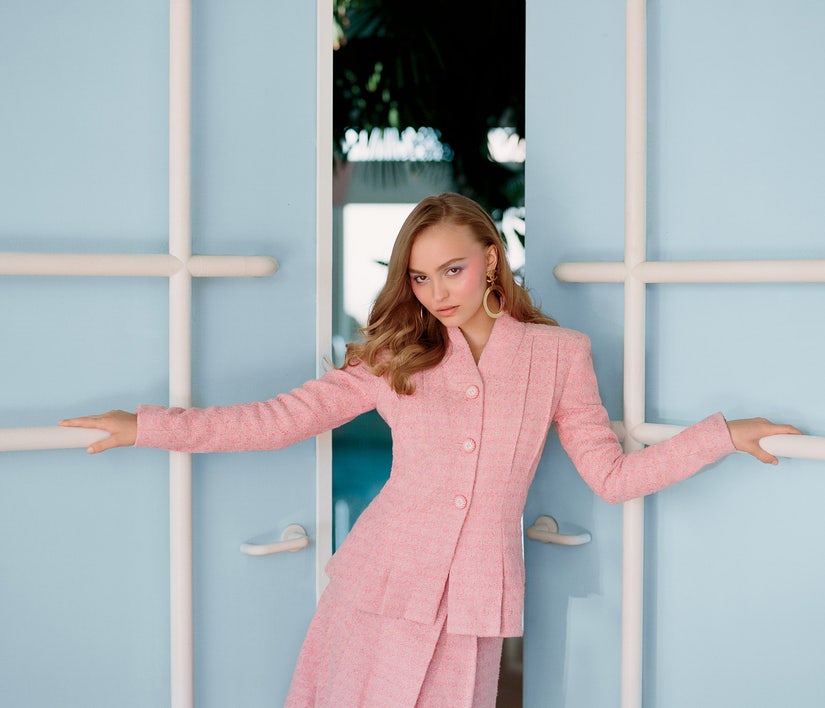 Luke Gilford
Stewart warned that the fashion industry isn't always so welcoming. "You meet the very best and the very worst type of people in fashion. Like literally, the worst, mean, nasty, just like crawling and climbing up, awful people," she said. "And then you meet the most creative, wild, just completely unique individuals."
Depp couldn't end the interview without fan-girling out over Stewart either, name dropping "Twilight" as one of her favorite movies. "I was a huge fan," she said, "You're not gonna escape it!"
The new issue of V Magazine hits newsstands November 8th.