"I thought we all knew we were sex workers," Miller said after revealing his own #MeToo story.
"They gave me wine and I was underaged," Miller said of a director and producer he did not name. "They were like, 'Hey, want to be in our movie about gay revolution?' And I was like, 'No, you guys are monsters.'"
"It's a great f--kin' age of being like, 'You know what? That shit's unacceptable,'" he continued. "And it's amazing for a lot of us to watch. 'Cause, like, we all knew it was unacceptable when we f--king survived it. That's what Hollywood is. I thought we all knew we were sex workers."
"Powerful men, they don't know how bad they want to submit to a woman, a feminine power, but they should," he added. "I advise they do it immediately because they're f--kin' up the world."
The actor, 26, told the publication about what the term "queer" means to him.
"I don't identify. Like, f--k that," Miller said. "Queer just means no, I don't do that. I don't identify as a man. I don't identify as a woman. I barely identify as a human."
While Miller's star is swiftly rising -- he has "The Crimes of Grindlewald" and DC Comics' 2020 Flash stand-alone movie in the pipeline -- he said celebrity might be the symptom of a mass mental illness.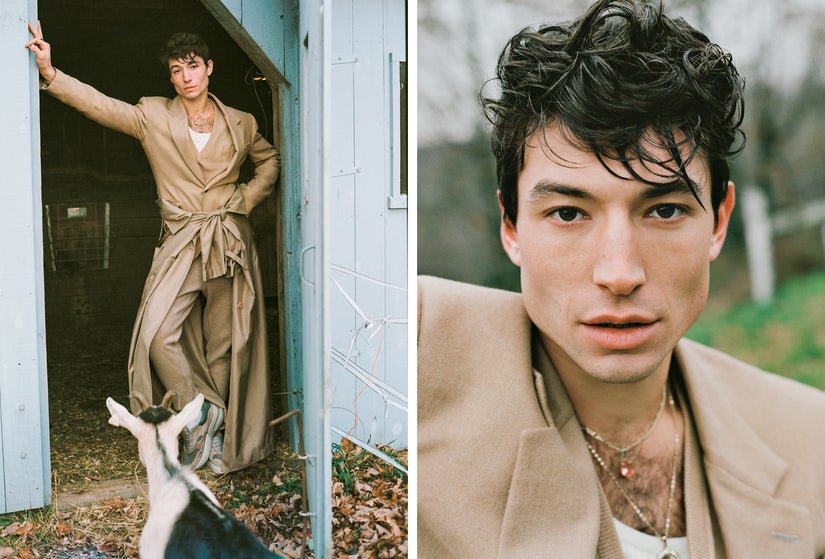 Heather Hazzan/THR
"If you watch the world, the cults of celebrity and the fanatics of celebrities, that's what governs the world now," Miller explained. "So, you're a politician or you're whoever, you're just a celebrity with a fan club, like me. You know? And we're all probably mentally ill."
He continued, "I watch television or the news and I'm like, 'Oh, it's my people. We're all mentally ill together. Cool.'"
Miller went on to speak about climate change.
"Gaia, we don't understand her," he said, referencing the Mother Earth Greek goddess. "We don't understand how powerful she is. We don't respect her rights."
"I'm just an emotional person," Miller continued, beginning to tear up. "I just feel things differently."
The November 7 issue of THR is on newsstands today.