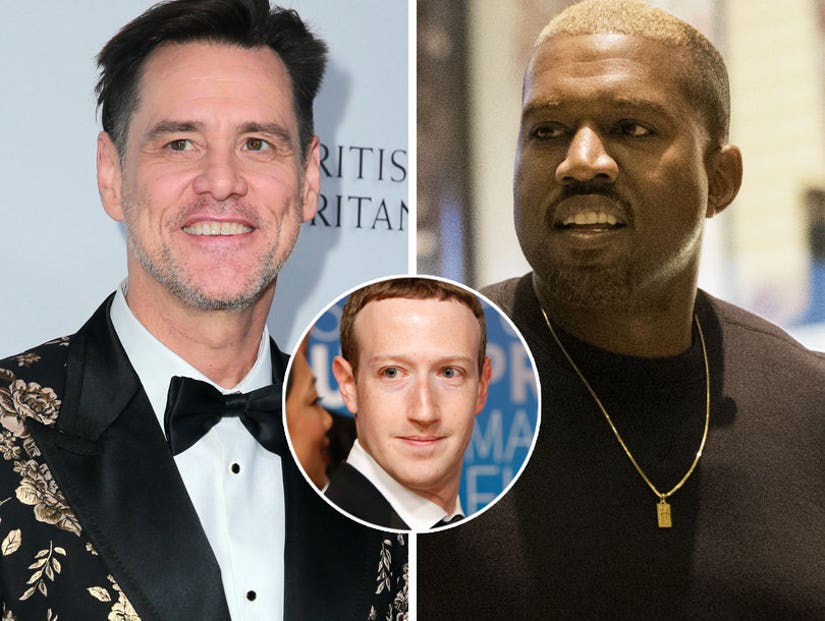 Getty
Carrey burns the Facebook founder in binary code.
The Facebook mastermind sang karaoke with one of the biggest names in music AND got dissed by one of the biggest names in comedy. All. In. One. Day.
Kanye West shared a photo Wednesday of him belting out Backstreet Boys' "I Want It That Way" alongside the tech mogul -- sadly, no video -- and Jim Carrey blasted Zuckerberg with an ugly drawing and "f--k you" in binary code.
The comedian's latest political artwork seems to have been inspired by a New York Times article headlined, "Delay, Deny and Deflect: How Facebook's Leaders Fought Through Crisis," an unflattering look behind the scenes at how the Facebook CEO and colleague Sheryl Sanberg, the Chief Operating Officer of the social network, handled various scandals, including data breaches and Russian election interference.
"Hey Zuckerborg. We know who you are. And we saw what you did," Carrey tweeted with his latest portrait.