The reality star also opens up about what she's looking for in a man and fights with her famous sisters.
In one photo distributed to media, Kourtney goes bottomless while sporting a tight black sweater. In another, she shows off her Calvin Klein bra while lounging in some blue jeans. Over on GQ's website, you can also get a glimpse of her fully naked photos, where her fit physique is on full display.
"I am very comfortable in my own skin and I think it is important to expose positive images of our body," she said in the accompanying interview (via E!). She added that exercise "does my mind a lot of good," along with giving her that muscle tone.
This isn't the first time Kardashian has bared all for a photo shoot, famously posing in the buff while she was pregnant and again after she had baby Reign.
"A body during pregnancy is beautiful," she told GQ. "I always enjoyed being pregnant, it's a very beautiful state and that's what I wanted to show. In the second study, I was portrayed from behind, lying on the floor; I loved it, I felt power in my body and I wanted to transmit it to women."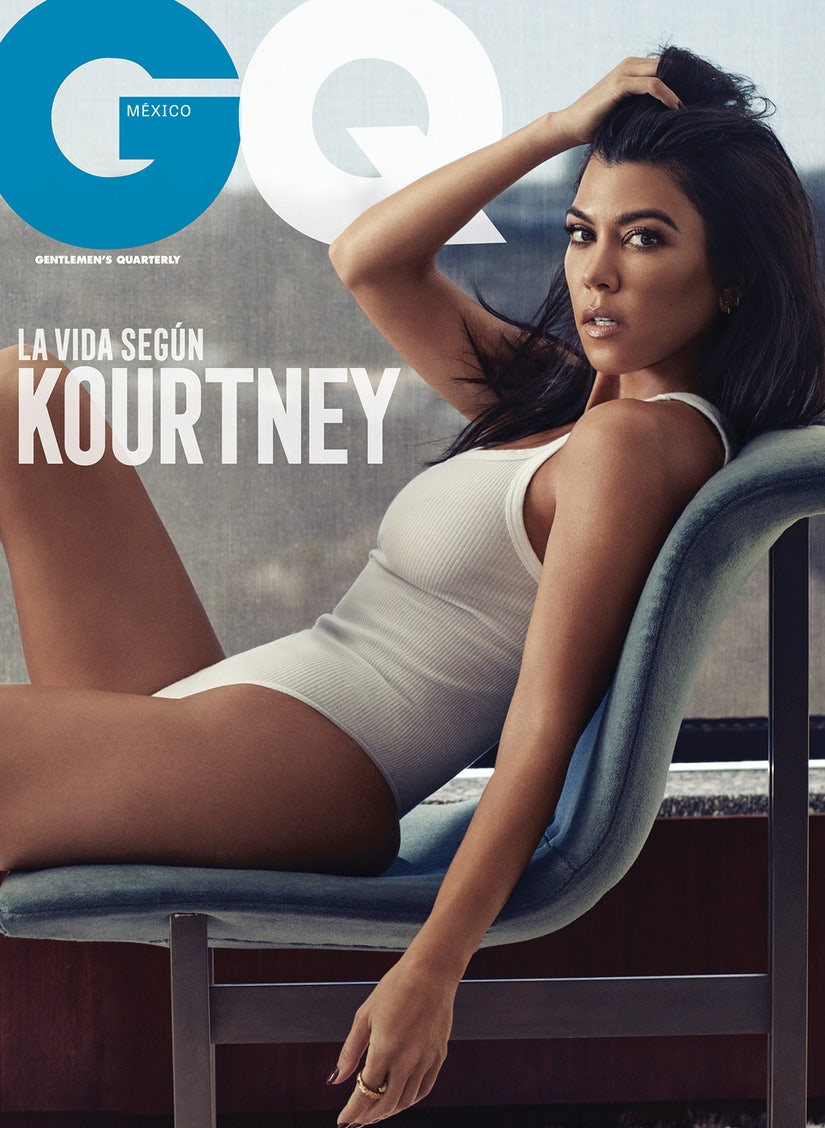 Michael Schwarts
Of course, anything the Kardashians do -- including shoots like these -- almost comes with backlash. Kourtney, however, has no time for the haters.
"I have to constantly practice self-confidence and remind myself that negative comments come from people who do not really know me or are in my situation," she explained. Speaking about some of the paparazzi attention her family generates, she added, "I tried to understand that the photographers are doing their job and I stopped paying attention. That improved the situation."
These days, Kourtney is living the single life, while maintaining a good relationship with her ex and baby daddy, Scott Disick. When it comes to what she's looking for in a man right now, she explained, "It is very important that my partner has confidence in himself, that he knows who he really is, so he will not be forced to prove anything to anyone."
She added, "He must also be understanding and accept me as I am." Guys, you listening?
Kourtney also briefly talked about some of her fights with her sisters, which dominated the first half of the current season of "Keeping Up with the Kardashians." Of their tiffs, she explained, "We are definitely critical of one another, although that criticism always comes with unconditional love. In addition, we know that we each have different ways of doing things and seeing life."