"I do believe in love still," the actress says as she prepares to step into a spotlight brighter than any other moment in her career, so far.
Jenna Dewan is happy to talk about her "new boyfriend" in her Cosmopolitan cover story published Tuesday, but it's not the man she's been making headlines for dating.
The actress and former "World of Dance" host denied that her reported relationship with Broadway star Steve Kazee is anything serious, despite the paparazzi capturing PDA or the couple(?) sharing it on social media. The reporter who interviewed Dewan wrote, "According to Jenna herself, this magical world of lovers is pure fantasy. In truth, she says, she isn't ready to craft a clever dating ­profile just yet."
She does have a new dog, though, and she's very committed to Catahoula-Labrador mix named Cosmo. "He's my new boyfriend," she said. "He's really sweet. He gives me lots of kisses."
It's been eight months since Dewan and ex-husband Channing Tatum shocked the world by announcing their plans to divorce. She appears to be moving on just fine, in her personal and professional life. The reason she's on the cover of Cosmo, after all, isn't because she may or may not be dating again, it's because she's finally stepping into the spotlight after a decade spent in her movie star ex's shadow.
In addition to a recurring role on FOX medical drama "The Resident," the actress takes the lead in Netflix's upcoming series "Mixtape" and has two movies on the way, "The Wedding Year" and "Berlin, I Love You." Perhaps that will be enough to finally leave a lasting impression with the public beyond who she was married to for nine years and that "Lip Sync Battle" they did together shortly before splitting up.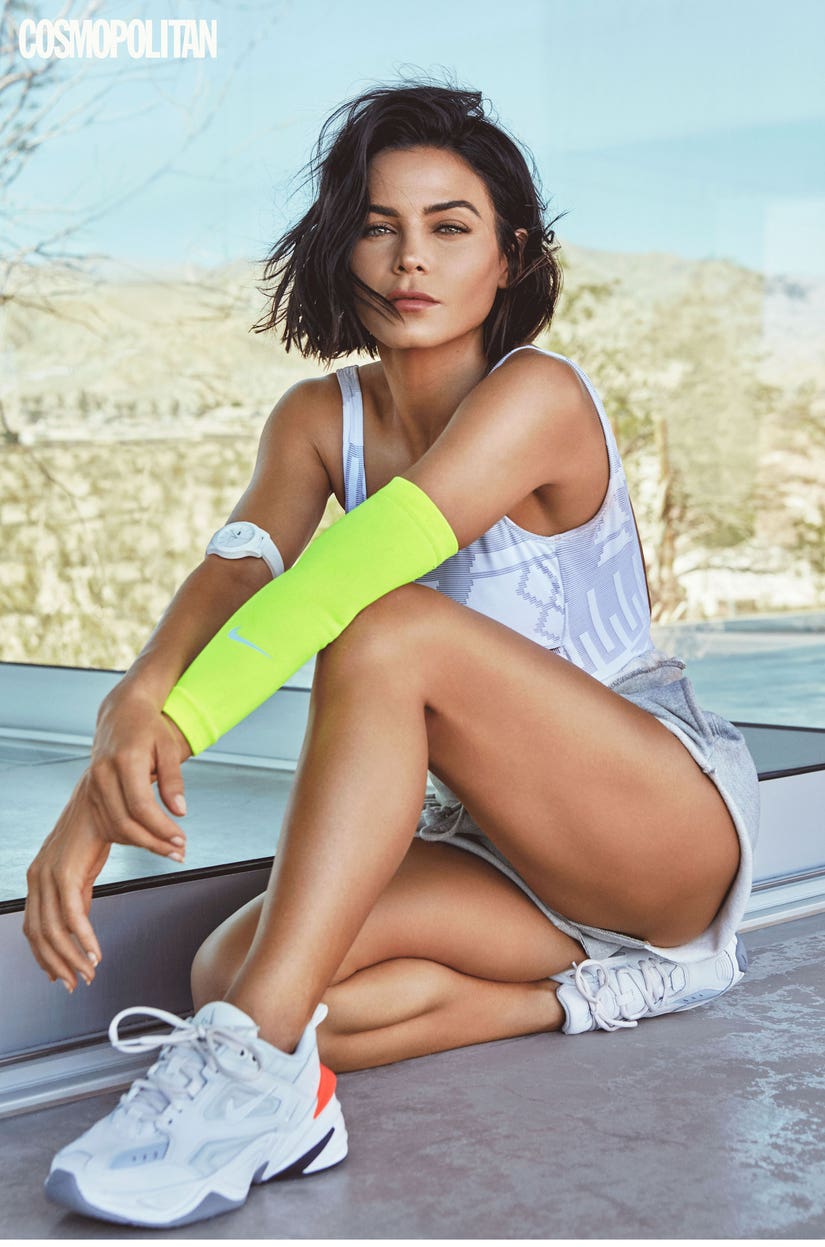 Cosmopolitan/Dennis Leupold
"I'm obviously super aware that people know me, they know Channing, they know us together," she told Cosmo (the magazine, not her dog). "We'd been a beloved couple for a long time. I was in Berlin and people were like, 'We love your Lip Sync Battle!' I was like, oh my god. You mean the time when I humped my husband-at-the-time's face? I'm so glad that's my calling card."
Although Dewan is making divorce look easy, she stressed in the interview that the situation put her through the emotional wringer. And if you're going through a split, the actress and dancer has some advice: let it all out.
"People are like, 'How do you get through this?'" she said. "I didn't run away from my feelings. I let myself cry. I let myself grieve. This is one of those situations where I will see the light. The dawn is coming."
"I do believe in love still, but I also believe it begins with really digging deep and learning how to love yourself," she added. "And then I think you sort of transmute that out to attract the right partner. I think that people who are meant to be sort of find each other."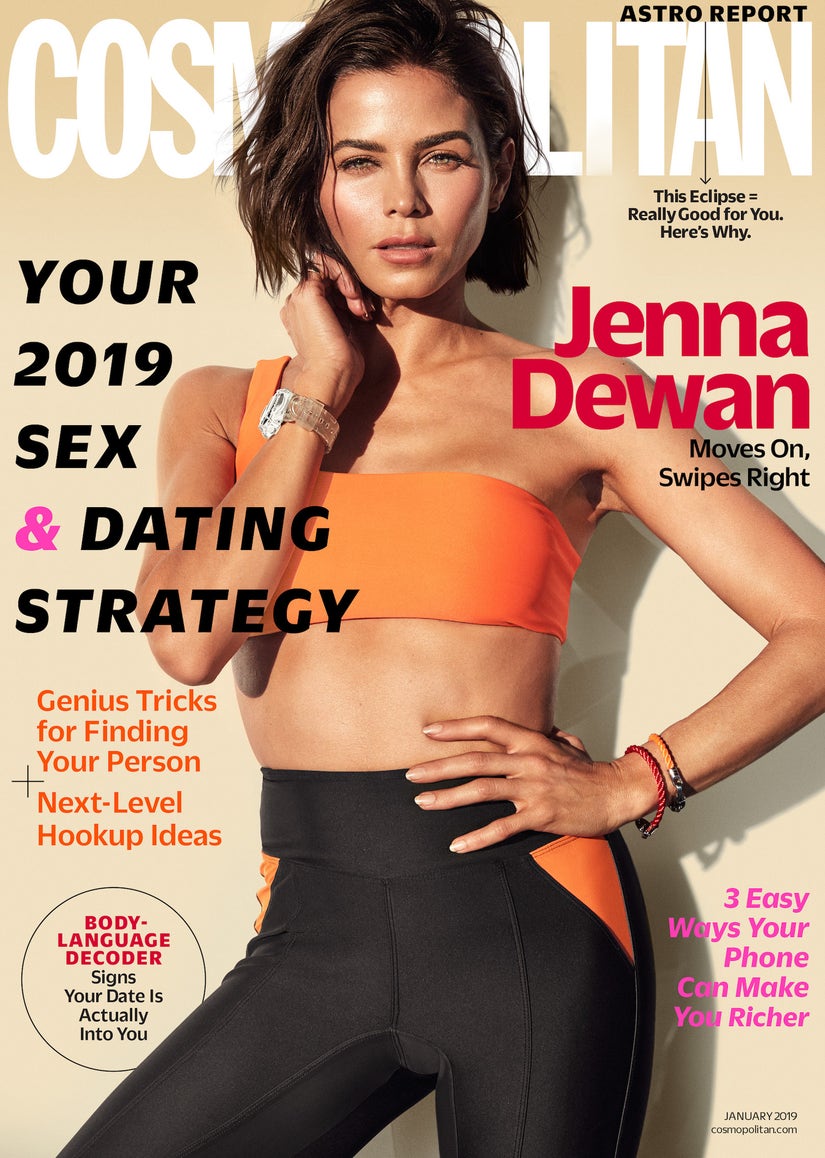 Cosmopolitan/Dennis Leupold