For the first time ever, the "Vanderpump Rules" star gets raw about the relationship that caused her major grief the moment she joined the show.
We had all heard the rumors, but in the spirit of protecting Emmett's privacy during his divorce from actress Ambyr Childers, Kent kept her mouth shut. Her castmates, however, did not. When Kent started driving to SUR in a Range Rover and walking around with designer handbags, they assumed the worst. They called her a "gold digger" and a "homewrecker" and ostracized her from the group.
"That will go down as one of the toughest times in my entire life," Kent told Cosmopolitan. "I was just so madly in love with this person, and it was so different from anyone I had ever dated before, and so my feelings got hurt when people spoke about the money aspect, because that's never really been my type of personality to go for such shallow things."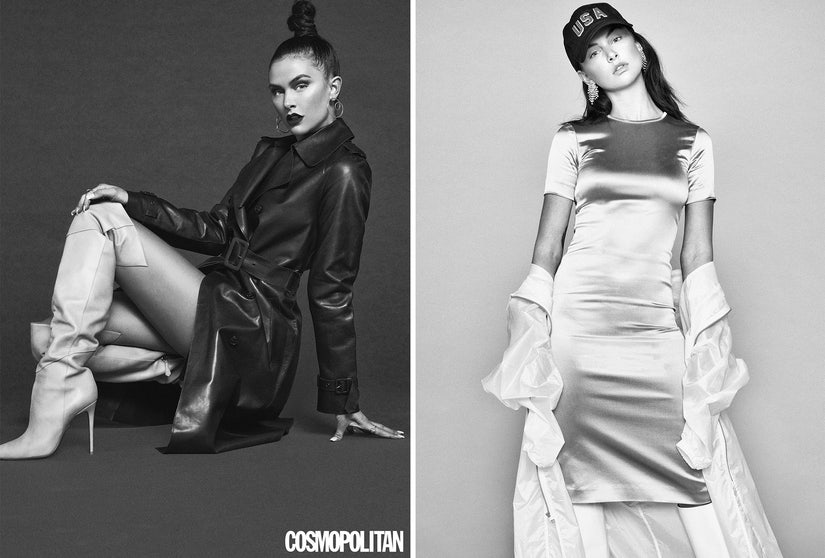 Ruben Chamorro
But Kent pushed through those hard-to-watch seasons and came out alive. The 28-year-old is now closer than ever with her castmates -- so close, in fact, that some of them might even be bridesmaids! After finalizing his divorce from Childers, "Rand" proposed to Kent in September of this year.
"He's my best friend. He takes care of my heart and my soul. That's important when you're in a relationship. You have to marry your best friend," she told the mag. "What's better than being able to have sex with your best friend?"
Emmett is massive in the film industry. Having produced "2 Guns," "Lone Survivor" and "Silence," among others, he's racked up a total of 107 producer credits on IMDb. He's also 47, making him almost two decades older than his soon-to-be-wife. So how did these two wind up meeting? At SUR -- where Kent still fulfills her duties as hostess of the Lisa Vanderpump-owned lounge/restaurant.
"We actually met at SUR. How crazy is that?!" she gushed. "He came in for a Christmas dinner and sent his assistant up to me and asked me if he could get my manager's contact info because he wanted me in a film. And so then we started that whole process. I booked the film, and then we just had this instant connection."
"It was my first season of 'Vanderpump,'" she continued. "I think only like three episodes had aired of Season 4. I was like, 'Okay, I'm going to let my guard down. Whatever's happening, I like it, you know? He makes me laugh. Give it a try.' And we've been together almost three years now."
Growing up, Kent said she always heard that women tend to marry men who remind them of their fathers. "I never thought that that was true until I totally found someone who is just like my dad, which I am so grateful for because my dad treated my mom like she was queen of all queens," she explained.
Kent unexpectedly lost her father in May of this year. "He had a stroke and got into an accident," she said as she sobbed her way through a confessional on Monday's premiere. The death sparked a bit of a downward spiral for the reality star, so in May, she quietly decided to stop drinking. She spoke to TooFab about her sobriety in July, only to be caught weeks later by paparazzi, taking tequila shots with some of her co-stars. Kent has since made a committed effort to be sober -- "for real now."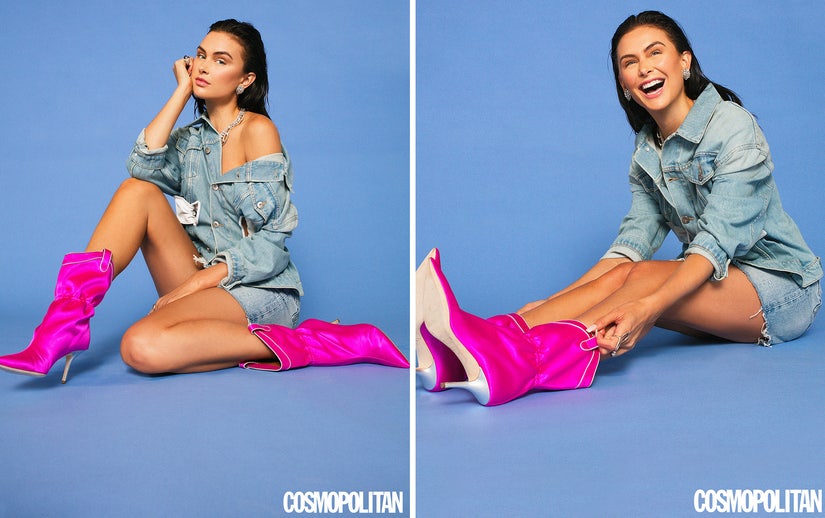 Ruben Chamorro
"I've never been happier," she told Cosmo. "I know it's something I'll have to deal with on a day-to-day basis, but it's the right decision for me."
"When I really came to the conclusion that I am in that zone of having a problem, I just said, 'Enough's enough,'" she added. "I picked up the phone, I called this sponsor that had been recommended to me. It's the best decision of my whole life. Not many people shed a light on that. People in my generation -- it's very common. I hope that people can look at my story and just feel a little bit inspired. I've learned a lot. And I'm so happy."
Read Kent's full interview here.
"Vanderpump Rules" airs Mondays at 9 p.m. on Bravo.