"I just want to f--king talk to my fans and sing and write music and drop it the way these boys do," Grande explained.
In an interview with Billboard for their "Woman of the Year" cover story, the pop sensation opened up about sexism, her highly scrutinized dating life, and what it was like making music with Mac Miller.
"I would just love to see a chart with as many women on top as men," Grande said. "It's just so male-dominated. It's so easy for them. There are so many unbelievable female artists out there that try so much harder."
"They're unable to accept the fact that women are a million things, and not just two," she added. "You can be adorable and brilliant. You can be friendly and silly, and yet strong and indestructible. You can be professional and present and also sexual and fun."
According to Billboard, Grande is the only artist ever to have the lead single from each of her first four albums debut in the top 10 of the Hot 100 and the first woman in three years to have a single debut at No.1 on the Hot 100. The star-studded video for her latest single "Thank U, Next" had the biggest music video in YouTube history, the publication also reported.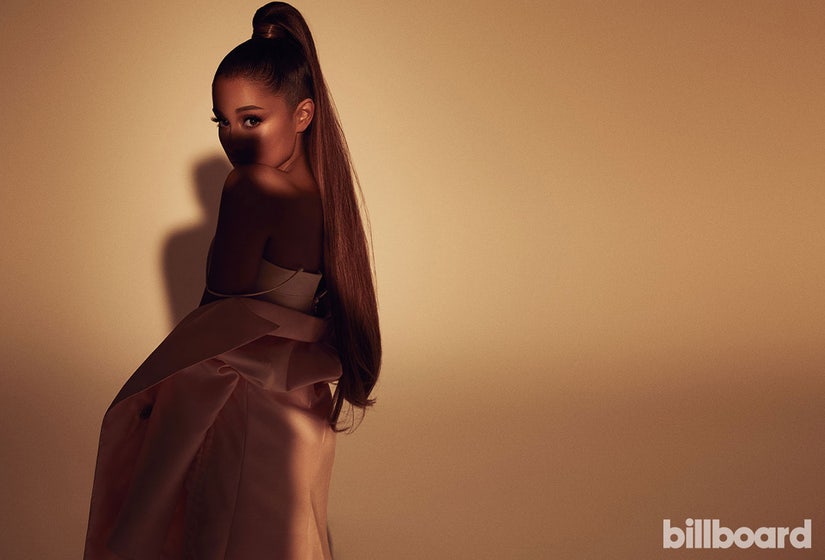 Billboard
Despite being the queen of pop music at the moment, the "No Tears Left To Cry" singer explained that her "dream" is to put out music the way a rapper does.
"I feel like there are certain standards that pop women are held to that men aren't," she said. "We have to do the teaser before the single, then do the single, and wait to do the preorder, and radio has to impact before the video, and we have to do the discount on this day, and all this shit. It's just like, 'Bruh, I just want to f--king talk to my fans and sing and write music and drop it the way these boys do. Why do they get to make records like that and I don't?' So I do and I did and I am, and I will continue to."
If you recall, Grande has had quite a rough couple of years in her personal life. In May 2017, after performing on her "Dangerous Woman" Tour in Manchester, England, a suicide bomber killed 23 people and injured 139 outside the concert venue.
The hitmaker, who sings about her exes in her chart topper "Thank U, Next," spoke to Billboard about her past romances and the challenges of dating in her industry.
"This is how I meet people -- I can't just, like, meet someone at a bar," she said. "I live fast and full-out, and I make mistakes, and I learn from them and I'm grateful no matter what happens."
It was also revealed that her new album, also called "Thank U, Next" will feature a song about Miller. The couple previously collaborated on 2013's "The Way," a single from Grande's debut album.
"When we made 'The Way,' I was like, 'Oh, wow, I'm onto something here,'" Grande recalled, her face dimming slightly. "It felt like, 'I should do this forever.'"
After the heartbreak and hardships, Grande admitted that she can't even say "good morning" to anyone without crying.
"I guess there's not much I'm afraid of anymore," she said. "When life tries you with such serious shit so many times, your priorities change. I don't give a shit. I just want to be happy and healthy -- one day -- and make music."
The Billboard Woman of the Year issue hits newsstands Dec. 8.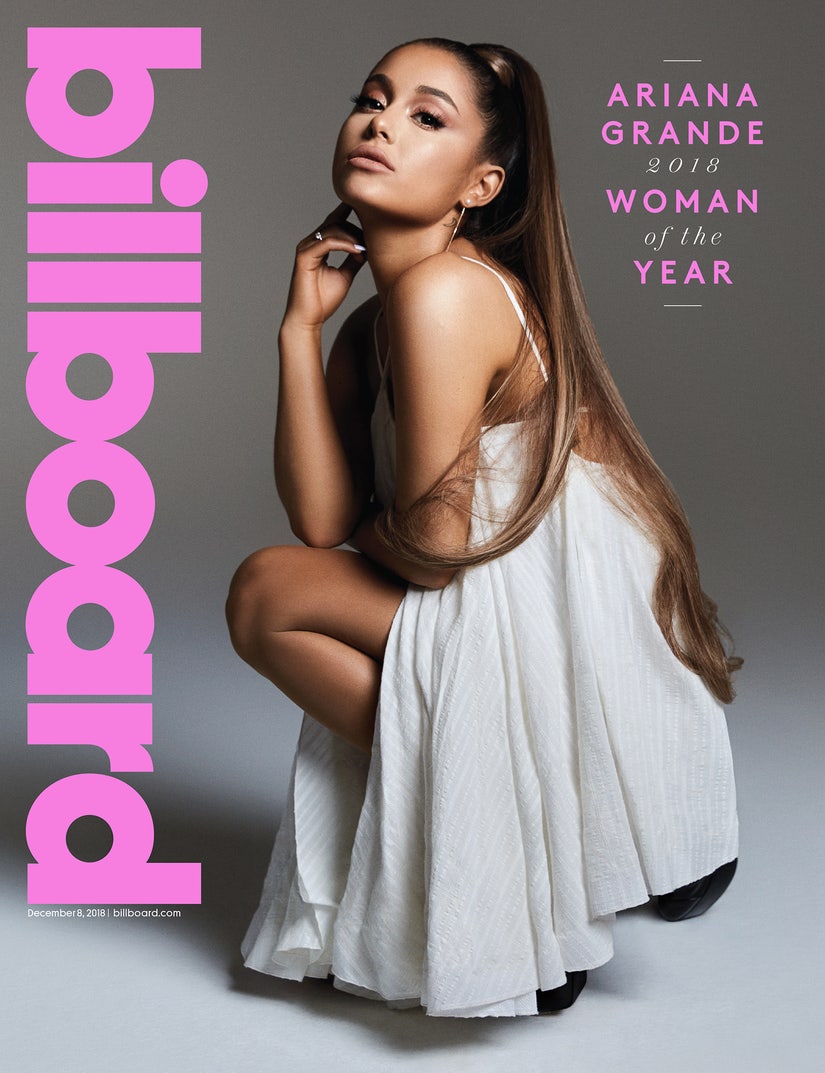 Billboard