"She's more focused on the show and her image than she is about the best interest of the kids," Dakota vents to a producer.
With the exception of Maci Bookout and Taylor McKinney, all the couples on "Teen Mom OG" waded into some choppy waters on tonight's brand new episode.
It wasn't all bad though. On the plus side, Gary Shirley finally found out the identity of his father! Let's jump into this week's "Teen Mom OG."
While Bristol and Dakota continue to be separated by hundreds of miles, they haven't quite figured out how to be cordial coparents. At the top of the episode, Palin vented to a producer about her ex blasting her on social media after their divorce.
She reached out to him, via phone, hoping they could get to a point where they're both "adults about the situation." The phone call, however, did not go well. After she called out some of the "difficulties" between them -- putting it lightly -- he shut her down, saying they don't have anything to talk about.
"I know there's been a lot of hurt and a lot of pettiness on both of our behalfs," she conceded. "I want to get off on a different foot so we can work together for our girls."
"Pick up the phone, text me when there's not cameras around," Dakota shot back. "Show me that you're gonna have genuine intentions and it ain't just for the show to start some drama."
She said she wanted to do it on camera so they'd have "a level of accountability," before Meyer agreed to meet up with her to discuss things further. We'll have to wait for next episode for that convo though.
After hanging up, it was Dakota's turn to vent to his producer, and boy did he. "Bristol's like a kid. She's more worried about the court of public opinion than getting in there and let's be parents to the kids," he said. "That's what the show has done to her. She's more focused on the show and her image than she is about the best interest of the kids. The kids are fine, this is the pettiness that I have to look forward to forever."
Also facing some petty drama were Cheyenne and Cory.
This week, Cheyenne celebrated her 26th birthday in style, renting out a big house for the occasion with all her girls. Cory and his boys showed up too, causing some tension when they all went out to the club together as part of the festivities.
You see, one of Chey's exes showed up to the club and, as she explained later, "Cory was not happy." She made it seem like he was jealous someone else was vying for her attention and went off when they returned later that night. She did clarify that he wasn't angry at her.
Their segment ended with Cory saying he didn't think they should go clubbing together anymore, which seemed to disappoint Cheyenne.
Amber admitted she'd still been "struggling a lot with her depression" and, after visiting her therapist, was also diagnosed with postpartum depression.
While Andrew has been supportive, he confided in his sister that he doesn't always understand what Amber's going through and she's not exactly an open book on the subject. He later wondered whether it would be helpful for Portwood to join a group to talk about her problems, something she shot down, hard.
"Just because I can relate to someone, doesn't make me feel any better .... you're not making me feel better because we're sharing stories," she said. "I don't need to tell somebody day to day that I feel like shit."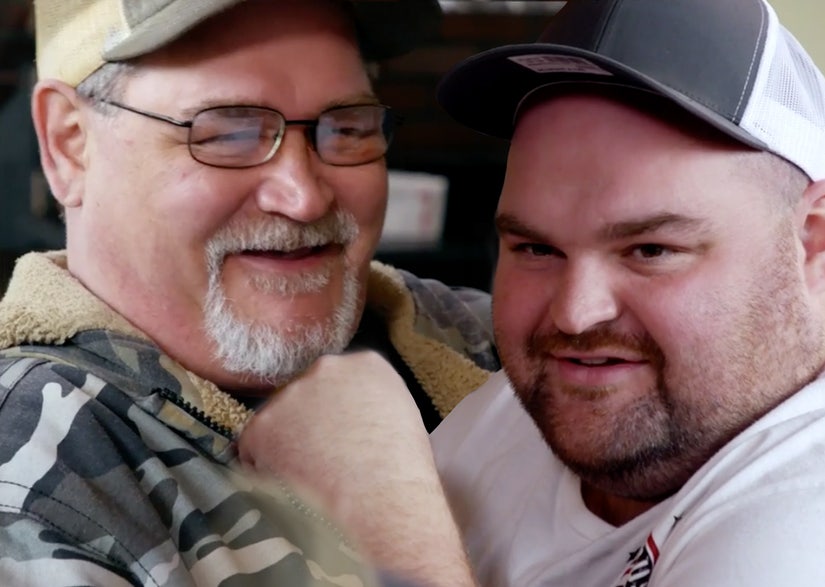 MTV
Meanwhile, Gary Shirley got some great news: the identity of his father.
After a DNA test confirmed he and his dad, Mike, were a DNA match, they sat down together for the first time. Mike seemed thrilled at the idea of having another kid, telling Gary, "That's good, I was gonna be so heartbroken [if the test was negative]."
"My kids, they're wanting to meet you, they're excited," Mike told him. "I'm their big brother," Gary responded, "It's nice to have an ending to my search, it couldn't have ended any better!"
Tyler is getting ready to move into their new house to begin a 30-day trial separation, something Catelynn admitted she's not exactly ready for. On top of that, she accused Tyler of being "distant," making it "hard to be excited" about her pregnancy.
The two began doing couple's therapy together, but still aren't on the same page when it comes to living apart. When Tyler noted that they all "need personal space sometimes," Catelynn wanted to make sure it was a one-time thing, not something they would do multiple times a year.
Tyler's response -- or lack thereof -- wasn't all that reassuring, especially when she said she was concerned it would all end in "heartbreak."
Not much drama here this week, as Maci and Tyler dealt with their daughter, Jayde, having to get her tonsils removed.
Maci was worried about the toddler getting anesthesia, but she was reassured by doctors and one of her good friends that she had "nothing to worry about."
In the end, Jayde was fine, begging for some pancakes and syrup after surgery.
"Teen Mom OG" airs Mondays on MTV.