The cast includes a few "Game of Thrones" alums and Luke Skywalker himself, Mark Hamill.
Ready to re-enter the world of Gelflings and Skeksis?
Netflix released the first photos from its upcoming prequel series, "The Dark Crystal: Age of Resistance," on Monday morning -- and the images are just as impressive as the cast list that came with them.
Based on the characters from Jim Henson's original 1982 classic, the new project is set "many years" before the events of the first film and will mix "classic puppetry with cutting edge visual effects."
Joining the show are Taron Egerton, Anya Taylor-Joy and Nathalie Emmanuel as Rian (above), Brea and Deet (below left and right, respectively), who are described as "three Gelfling heroes."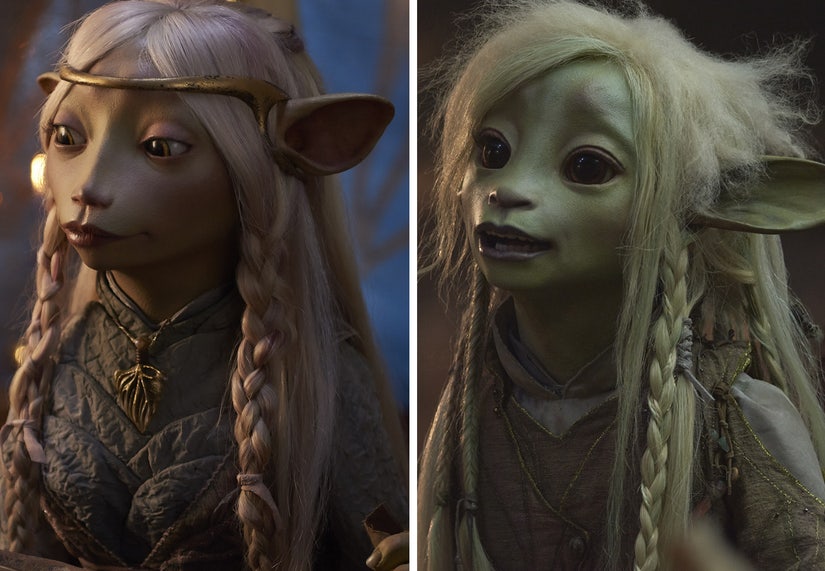 Netflix
Playing the Skeksis and Mystics will be Harvey Fierstein, Mark Hamill, Simon Pegg, Andy Samberg, Ralph Ineson, Jason Isaacs, Keegan-Michael Key and Ólafur Darri Ólafsson.
Donna Kimball will also voice Aughra, a returning character from the original film.
The Dark Crystal: Age of Resistance will launch globally on Netflix in 2019. Check out the official synopsis below:
The world of Thra is dying. The Crystal of Truth is at the heart of Thra, a source of untold power. But it is damaged, corrupted by the evil Skeksis, and a sickness spreads across the land. When three Gelfling uncover the horrific truth behind the power of the Skeksis, an adventure unfolds as the fires of rebellion are lit and an epic battle for the planet begins.