The 25-year-old model dated the eldest Kardashian sister for two years before they broke things off this past summer.
Taking to his Instagram Stories, the 25-year old shared an image of the "Keeping Up with the Kardashians" star sitting on an air mattress in the mountains. As she smiles into the camera, he wrote his message above her in the skyline, and it was all love from her former beau.
"Let's not forget about this beautiful woman inside and out," he wrote. "I'm not the type of man that forgets moments like that." Honestly, with a view like that, we're not sure anyone would forget it.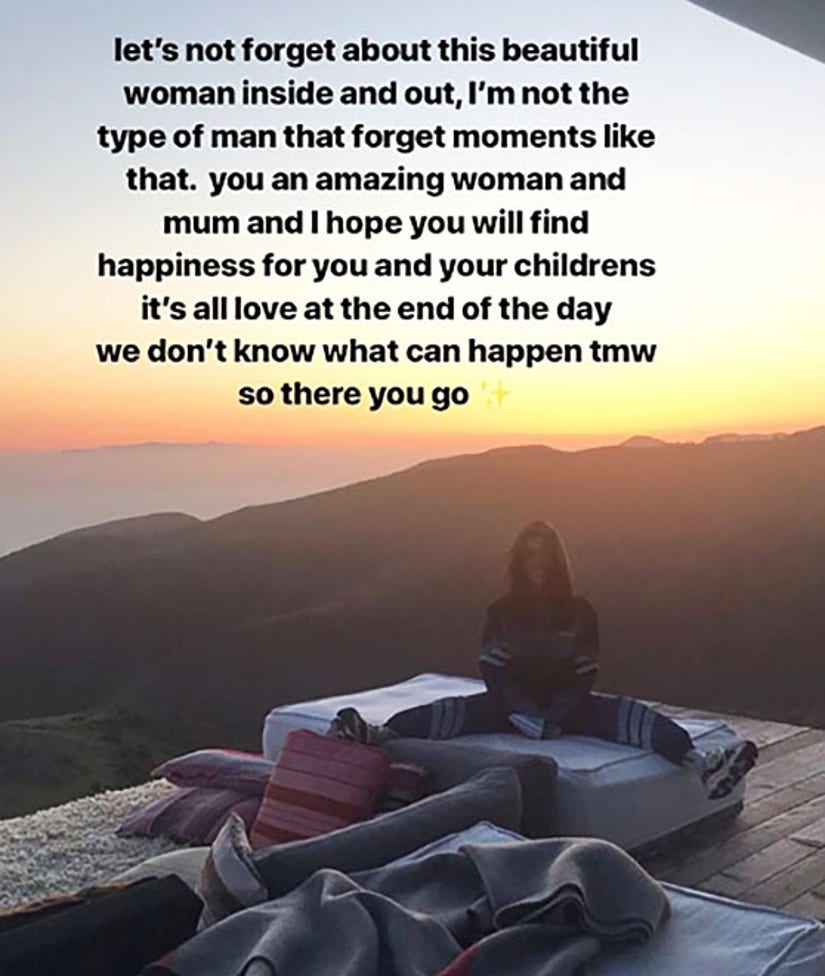 Instagram
The model went on to speak directly to the eldest Kardashian sister, writing, "You [sic] an amazing woman and mum and I hope you will find happiness for you and your childrens [sic]."
He then wrapped his thoughts with some philosophical musings about love and the future, which some shippers might cling to in hopes the couple might some day reignite their flame.
"It's all love at the end of the day," he added. "We don't know what can happen [tomorrow] so there you go."
After the couple's breakup over the summer, most reports indicated it was both friendly and amicable with each party citing their busy schedules and no indication of hard feelings from either camp. This message certainly supports that narrative as it's nothing more than a touching tribute to a woman he shared some of his formative years with.
It's also a nice way to close out the year, reflecting on the moments that shaped it and finding the positive in them, even if they were perhaps challenging at the time. It's certainly better than focusing on the negative. After all, "we don't know what can happen tomorrow," do we?