The singer has been slaying all over Paris, but nearly revealed too much in the front row.
Celine Dion has been delivering show-stopping looks day after day at Paris Haute Couture Fashion Week, where one gorgeous gown almost had everyone checking her out for all the wrong reasons.
The "My Heart Will Go On" singer showed up to the Alexandre Vauthier show on Tuesday, where she was accompanied by good friend/backup dancer/fashion illustrator Pepe Munoz. And lucky for her, he was there -- as he stopped what could have been a bad wardrobe malfunction.
The 50-year-old performer stunned at the show in a floor-length black sequined dress, one featuring a very high leg slit and a keyhole neckline. She paired the look with mismatched diamond earrings, one giant diamond ring and a dark, smoky eye.
As she and Munoz sat in the front row of the Vauthier presentation, however, that keyhole opening seemed to get away from her. At one point, Munoz could be seen holding the fabric together to preserve her modesty, before she grabbed it and the two shared a laugh.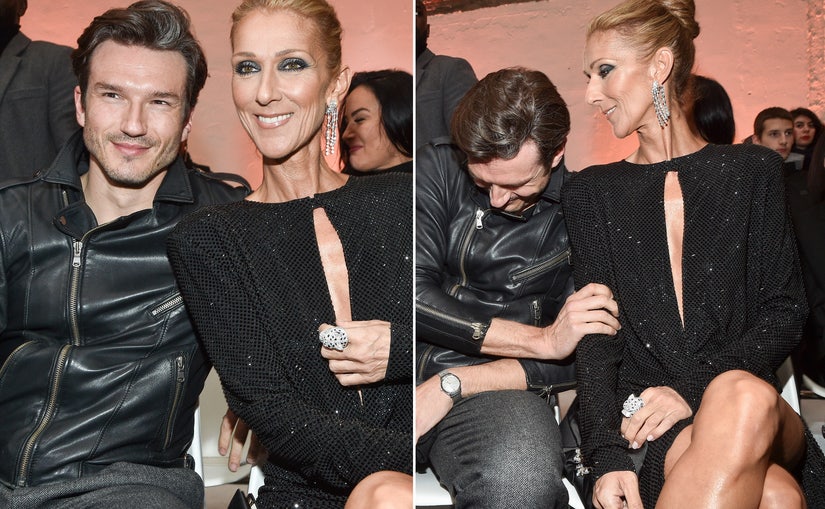 Getty
Dion's been killing it at every PFW appearance so far, where she's been alternating between gowns and menswear-inspired suits.
See those looks and every celebrity sighting so far in the gallery above!