The actor reveals the touching reason he kept auditioning, before spilling on what he's really thinking in paparazzi photos.
He plays one of the most recognizable superheroes in the MCU now, but Chris Hemsworth almost threw in the towel on his acting career before his big break.
Years before he was cast as the Norse god of thunder in the first "Thor" movie, Hemsworth wasn't exactly a household name here in America. He was known in his home of Australia, thanks to his work on the soap "Home and Away," but couldn't land a job in the states.
After appearing in the thriller "The Perfect Getaway" and dying at the beginning of J.J. Abrams' "Star Trek," the actor tells Men's Health he was "about to quit" the industry.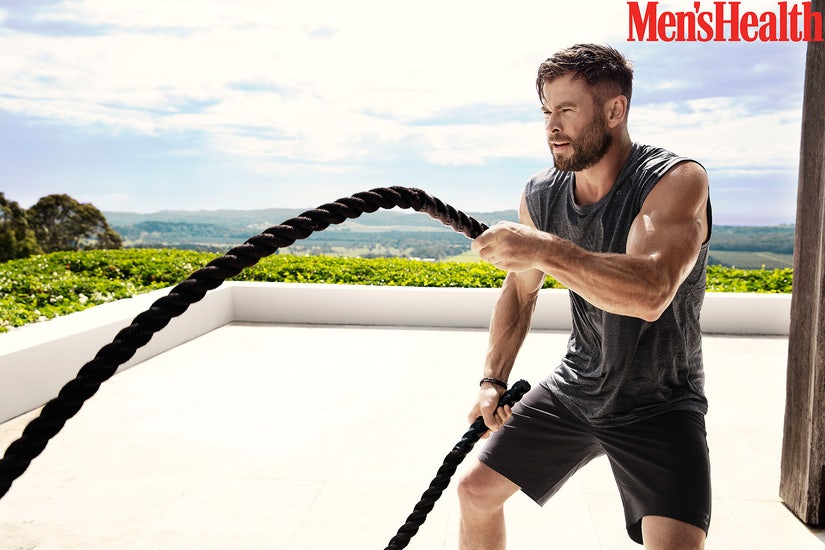 Steven Chee
"I always wanted to act, and one of the first things I wanted to do when I got any money was pay my parents' house off," he told the publication. "I'd asked Dad once when he thought he'd pay it off and he said, 'Honestly, probably never.' Most people are in that boat and I wanted to change that."
"So I was super active with auditions. Then in that eight-month period [after 'Star Trek'], I got more and more anxious, to the point where I couldn't harness that energy," he continued. "I was trying to convince myself I wasn't nervous before auditions rather than grabbing hold of it and going, [deep intake of breath] 'Use it, raise up your awareness here, sharpen your focus.' And then my mentality changed, which came from being at a point where I was like, 'I'm going to go back to Australia.'"
He didn't though, and instead he went for one final audition. "I was like, 'Do this for his house. Think about reasons other than yourself,'" explained Chris. "That was for 'The Cabin in the Woods,' and I got that job, and from there I got 'Red Dawn.' And then I got 'Thor.'"
FYI: Liam Hemsworth confirmed in 2015 that his brother did in fact pay off all his parents' debt. What a guy, right?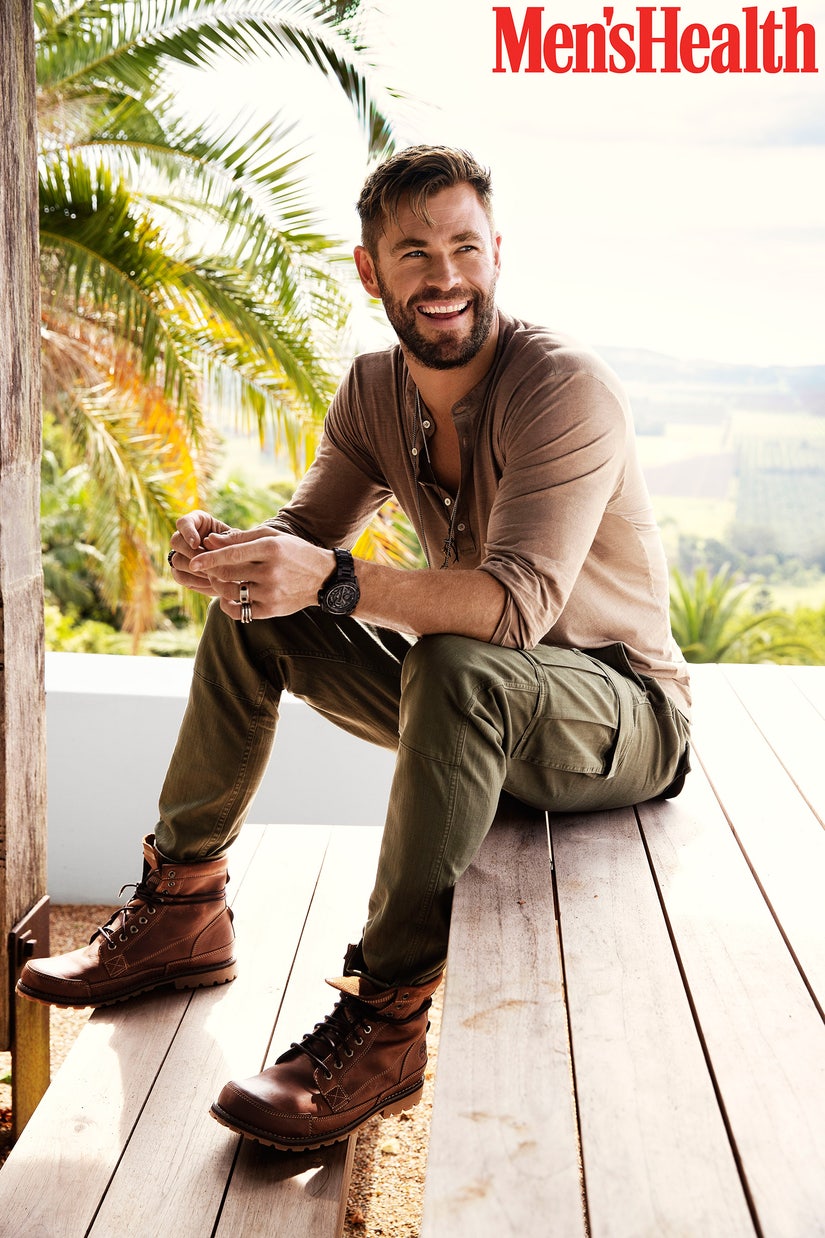 Steven Chee
The 35-year-old actor also opened up about his career going forward, after he was asked his thoughts on working as an action star into his 50s.
"On certain days where I've had a few injuries, especially during 'Thor,' I'm like, 'This is starting to become a drag,'" he answered. "Then really over the last year or so, I changed up a lot of my training and nutrition program and it's the best I've ever felt. It's about whether the story interests me, to be totally honest. I grew up watching the Tom Cruise model of films that are fun, entertaining, and then squeezing in a few themes that speak to different parts of yourself, your personality, or your soul."
He was also asked about the pressure to keep up that superhero physique, something he said "comes hand in hand" with the roles he's played.
"But look, occasionally you'll see paparazzi poking out of the bushes and you're like, "How's my rig look? Am I on point, or have I slacked off lately?'" he said with a laugh. "Also, I maintain my fitness because it makes me feel better."
Hemsworth's issue of Men's Health hits newsstands February 12. His new fitness app, Centr, is available now.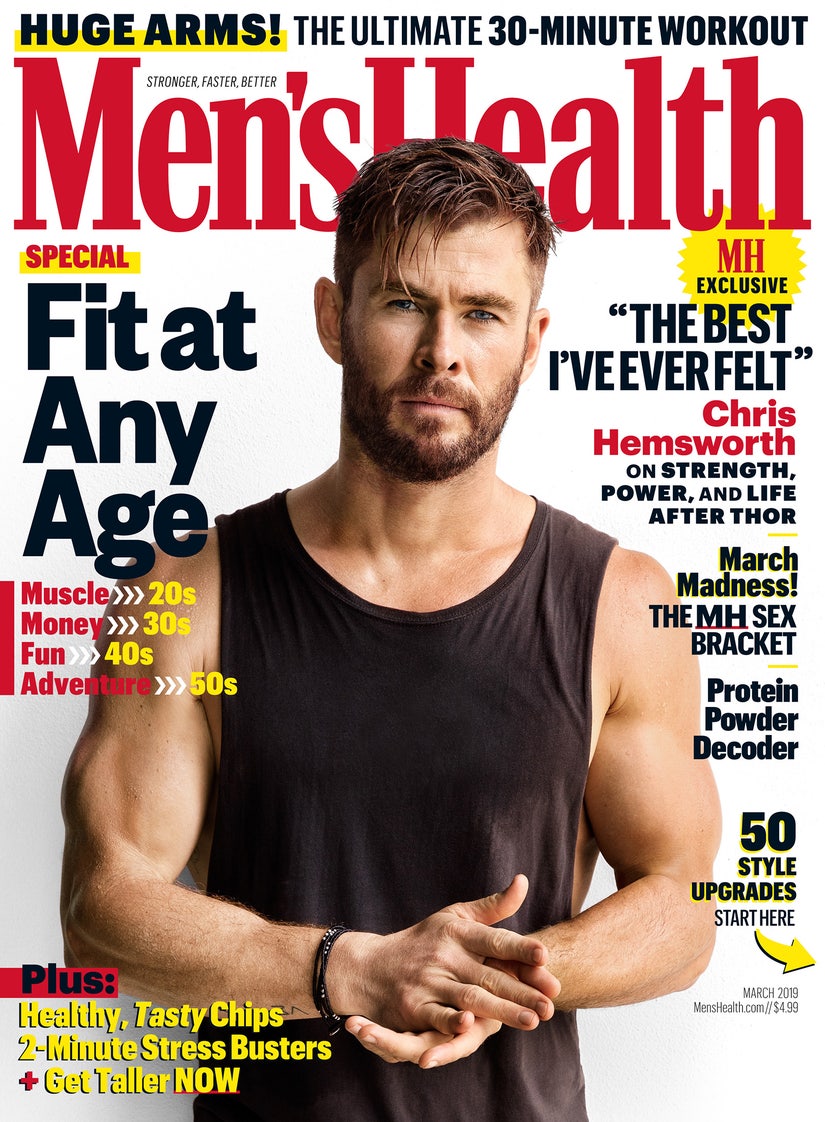 Steven Chee