Ryan Seacrest asks the pop star if any of the designers who had refused to dress her "size-8 ass" came crawling back -- and she answers.
Bebe Rexha looked like a dream in her red Monsoori princess gown at the 2019 Grammy Awards, but it was a mission to find a designer who would dress her "size-8 ass."
Last month, the first-time (and two-time) Grammy-nominated pop star took to Twitter to express frustration with the various designers she claims refused to dress her for music's biggest night -- simply because she "isn't a runway size."
She addressed the viral video during a pre-show segment Sunday night, explaining, "I was in the studio one day, and one of my friends called me -- he's a stylist -- and he told me that a lot of designers, we couldn't get them because I didn't fit in the show sizes, which is 0 and 2. And I was really upset, and I decided to make a video."
"At the end of the day, I truly believe it's what's inside and the music that you're making and the art that you're making," she added, telling her date -- her mom -- that she wanted to have "a Cinderella moment" Sunday night.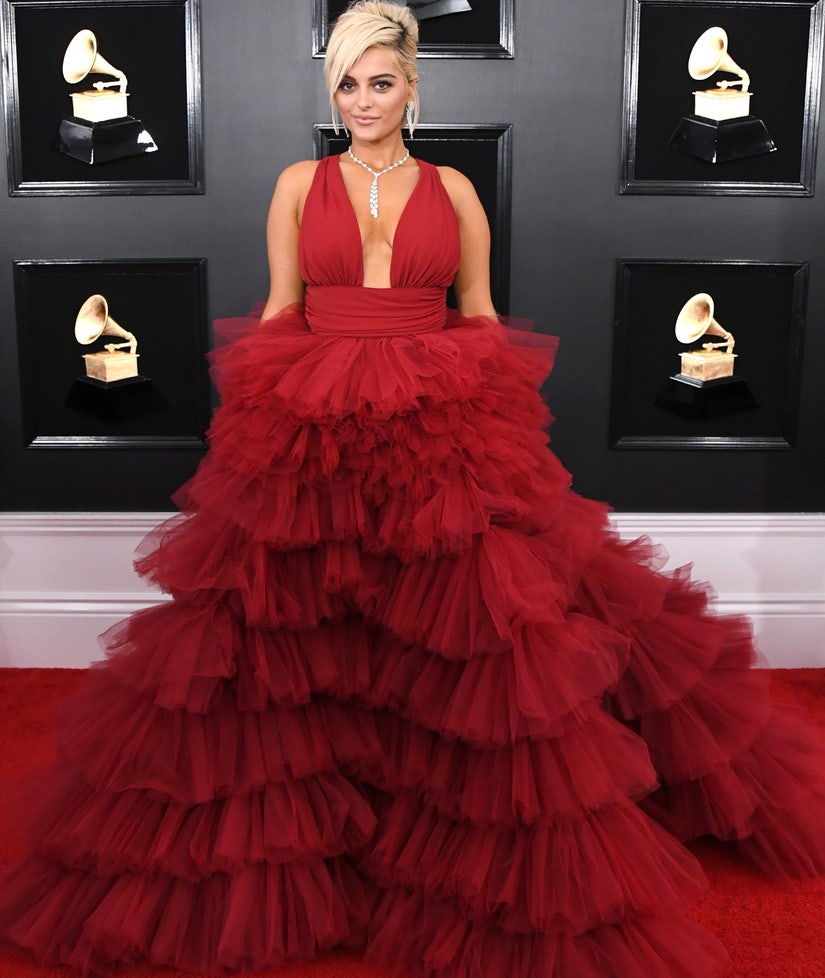 Getty
And she got it! Once on the red carpet, Bebe told Ryan Seacrest, "I feel like a princess. I wanted to go for that vibe."
When Ryan asked the pop star about the reaction she got to her video, she said, "It's been amazing. I didn't expect it. I just did the video because I was really heartbroken, and it bummed me out. They said I was too big or fat, and I love my body, you know? I just want other girls to love their bodies. I had Jeremy Scott for Moschino, Christian Siriano and Karl Lagerfeld hit me up, and I was like, 'This is amazing.'"
Ryan then asked the question we all wanted the answer to: "Was there anybody that said no and tried to come back and make good afterwards?"
Bebe smiled and said, "I'm not telling you that, Ryan!" But she cracked and admitted -- without naming names -- that a few had indeed come crawling back.
"I'm okay, I don't get angry at people," she said. "I just wanna wear people and work with people who love me for me."
Bebe is up for two Grammy Awards: Best New Artist and Best Country Duo/Performance for "Meant to Be" featuring Florida Georgia Line.