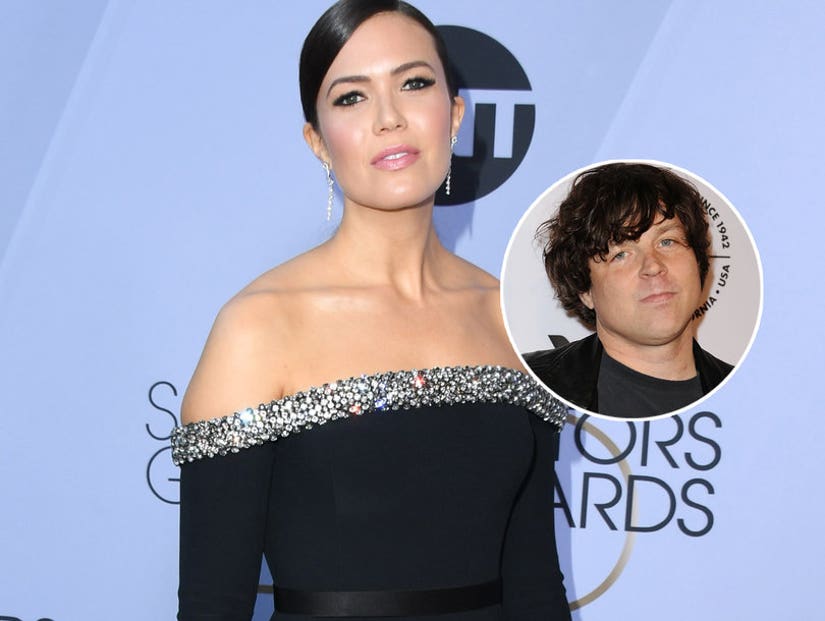 Getty/TMZ
After a New York Times article detailed his alleged sexual misconduct and controlling behavior -- in which Moore is quoted -- Adams responds on Twitter.
Mandy Moore is standing with victims of trauma after making allegations against her own ex husband, singer/songwriter Ryan Adams.
On Wednesday, the New York Times released an article accusing the singer of having sexually explicit communication with a minor, as well as being "psychologically abusive" and "controlling" during his marriage to the "This Is Us" actress.
Both Adams and his lawyers strongly deny the claims.
Waiting for your permission to load the Instagram Media.
After the article -- in which Moore is quoted -- was published, she posted on Instagram about speaking out. "Speaking your truth can be painful and triggering but it's always worth it," she captioned a photo of herself. "My heart is with all women who have suffered any sort of trauma or abuse. You are seen and heard. #sisterhoodforever".
In the Times piece, Moore alleged Adams took control of her music career after they met and discouraged her from working with other people. She said they would write songs together, only to have other female artists actually record them.
"He would always tell me, 'You're not a real musician, because you don't play an instrument,'" she alleged. "His controlling behavior essentially did block my ability to make new connections in the industry during a very pivotal and potentially lucrative time — my entire mid-to-late 20s."
The two were married from 2009 to 2016.
Through his lawyer, Adams said Moore's recollection of their time together was "completely inconsistent with his view of the relationship." Adams himself also tweeted, "I am not a perfect man and I have made many mistakes. To anyone I have ever hurt, however unintentionally, I apologise deeply and unreservedly."
"The picture that this article paints is upsettingly inaccurate," he added. "Some of its details are misrepresented; some are exaggerated; some are outright false. I would never have inappropriate interactions with someone I thought was underage. Period."
"As someone who has always tried to spread joy through my music and my life, hearing that some people believe I caused them pain saddens me greatly," Adams concluded. "I am resolved to work to be the best man I can be. And I wish everyone compassion, understanding and healing."
After Moore spoke out, many of her celebrity friends showed support on social media.
"I see you. I hear you. I know it hurts and I thank you for doing it anyway. We've all got your back, sister," Sophia Bush commented on Moore's page. "I love you," wrote Minka Kelly, while "A Walk to Remember" costar Shane West added, "Warmest huge EVER to the strongest woman I know."
On Twitter, Amber Tamblyn retweeted the article and added, "I know a few women who have dated this man and these claims are definitely true. I believe Mandy Moore and the women who put their necks and careers on the line to tell their stories. We've got your backs. #TimesUp".
Vanessa Carlton also shared the piece, tweeting, "Thank you to Mandy, Phoebe, Courtney and others for speaking out. This is an important article. This also cracks the door on more like him in our industry. There are more. Thank you to the @nytimes for continuing these important reveals. We're all fed up."
Billy Eichner also commented on Instagram, asking, "Can we get an album please? I'm very impatient. THANK YOU."