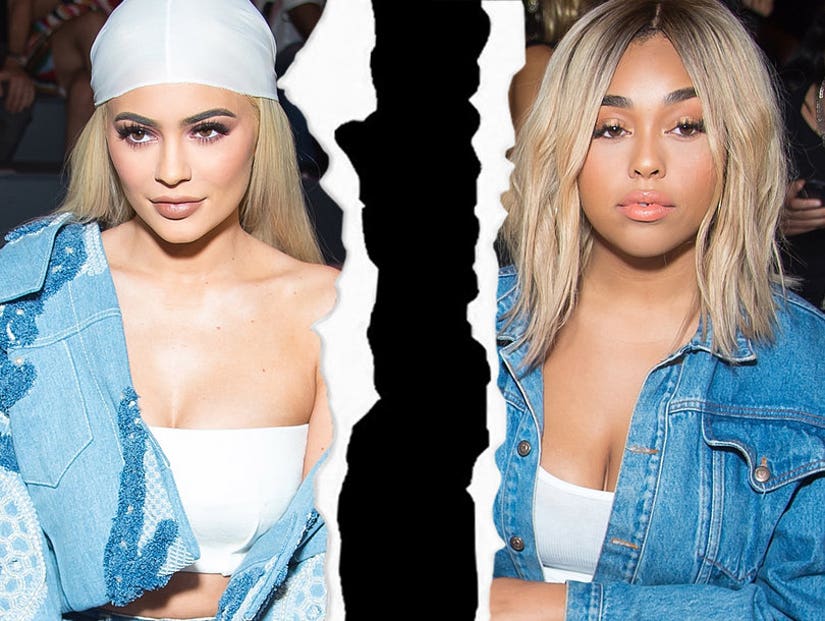 Getty
The Kardashian-Jenners were apparently "blindsided" by Jordyn's involvement in scandal.
Multiple sources told People Jordyn was moving back into her mother's home following blowout over the shocking reports. Meanwhile, Khloe is said to have broken things off for good with the father of her daughter True.
The Kardashian-Jenners were apparently "blindsided" by the news. An insider told People, "When they first started hearing on Monday that Tristan made out with Jordyn, no one really believed it. That Tristan would be inappropriate, yes everyone knows that he can't behave, but that Jordyn would make out with him, it first seemed like a made up rumor."
The source continued: "It wasn't anything they wanted to drop. So several family members reached out to people they believed had been at the party. And they were told it was true."
The same day as People's report, Kardashian pal Larsa Pippen was asked by TMZ if they should evict Jordyn from Kylie's house. Her response: "I would."
It was revealed the day before, on Tuesday, Khloe had split with Tristan for allegedly cheating on her with Kylie's best friend, Jordyn.
TMZ broke the news, reporting Tristan flew from Cleveland to Los Angeles to spend Valentine's Day with Khloe and their daughter, True Thompson. On Sunday night, however, he hit up a house party, where he allegedly hooked up with Woods -- leaving Khloe furious and reportedly kicking him to the curb for good.
Since then Kim Kardashian unfollowed both Jordyn and Tristan from Instagram, while Kendall only unfollowed the basketball player.
Meanwhile, Khloe also liked a tweet on Twitter from one of her fans which read, "dont let anyone ever say this is your fault!. He is a sick man and if its true, then she is a terrible woman, both terrible people that do not deserve your love. TRUE does and ur doing great showing her that love."
Malika hit at Woods again by commenting on a meme showing Stormi Jenner waving with the caption, "Stormi in Calabasas waiting for Jordyn to pack her shit and get out Kylie house like..." Haqq's comment: "These hoes ain't loyal."