Mischa Barton also reveals her fears about joining the show.
Cue the Natasha Bedingfield, because "The Hills" is coming back, baby!
"They're not part of the story line," Port matter-of-factly told the publication of their absence.
Heidi also addressed the bad blood between her and LC, who she famously fought with on the show after Spencer started a sex tape rumor about the latter. "Sometimes things happen that will change how you feel about people, and sometimes it's very permanent," said Heidi. "I thought with Lauren and me, we would've been friends again."
But alas, that was not meant to be.
They have a new friend in Barton though, who first rose to fame as Marissa Cooper "The O.C.", the very show that inspired "Laguna Beach: The Real Orange County," which spun off into the show on which she finds herself now.
"I was afraid that, obviously, the drama would land on me because I don't have babies," the newcomer explained, referring to the very adult lives her costars live. "But the bulk of the drama comes from the history they have."
"It's weird because I remember going out with Nicole Richie and people at the time, and we would come by set when they were filming 'The Hills,'" she also recalled. "She would drag me to the producer van to see what you guys had been up to all day. All these years later...it sounds corny, but it felt like this was supposed to happen."
Of course, no interview with anyone from "The Hills" would be complete without asking them to reveal something about the OG series that was faked. Shocker: not everything you see on reality TV is real.
"Toward the end of 'The Hills,' Spencer and I had a lot of scripted fights and things like that," Heidi explained.
That being said, she's adamant the relationship between her and her husband is very much real, saying rumors they have a "fake marriage" the craziest she's seen.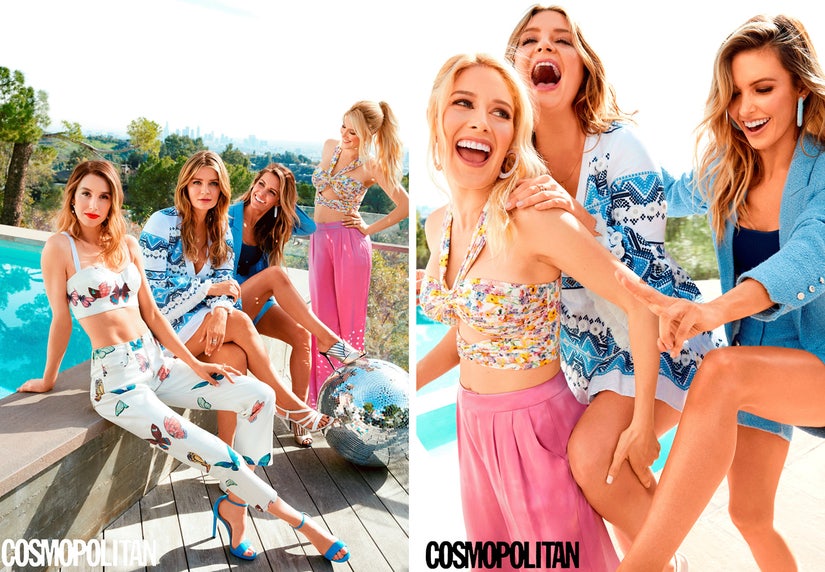 Ben Watts